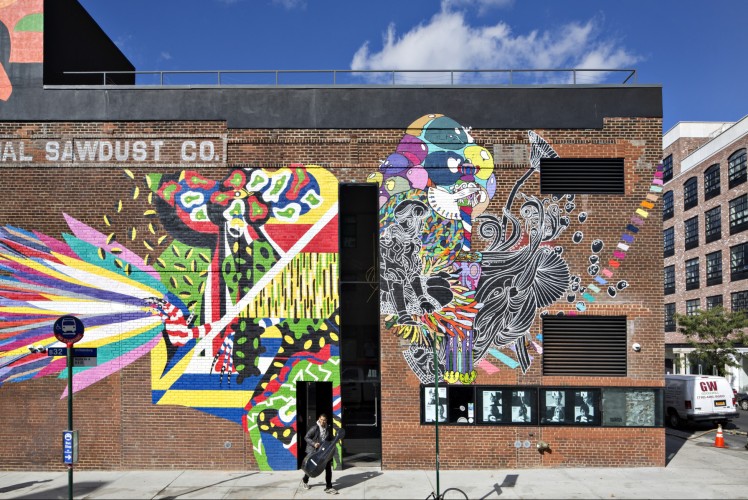 Guest article by Lindsay McIntosh
In the heart of Williamsburg sits an old sawdust factory covered in colorful graffiti art created by Brazilian muralist Eli Sudbrack. To a tourist it's just another converted warehouse in Brooklyn but to many creative New York City musicians, this space is called home. National Sawdust is an entirely unique artist-led non-profit venue (designed Peter Zuspan and Bureau V) a place for musical discovery and my personal home for exploring the contemporary nature of early music. Founded by the visionary CEO and composer Paola Prestini (in 2015), National Sawdust provides a space for musicians and composers across genres to receive unprecedented support and critical resources needed to create, shape, and produce their music.
I met with Paola back in January on a quick break from NS to warm up over lavender lattes and do what Paola calls "dream talk." I painted her a vision of a home for early music at National Sawdust with residencies, concerts, and a brunch Table Music series. I highlighted the importance of this advancement in the historically informed performance (HIP) world. Here we would explore more than just period performance practice but period production, development, and enjoyment.  A fellow Juilliard alum, composer and creator of two successful non-profits, VisionIntoArt and National Sawdust, Paola Prestini knows innovation. Being such a personal inspiration to me, I was beside myself when she picked up my idea.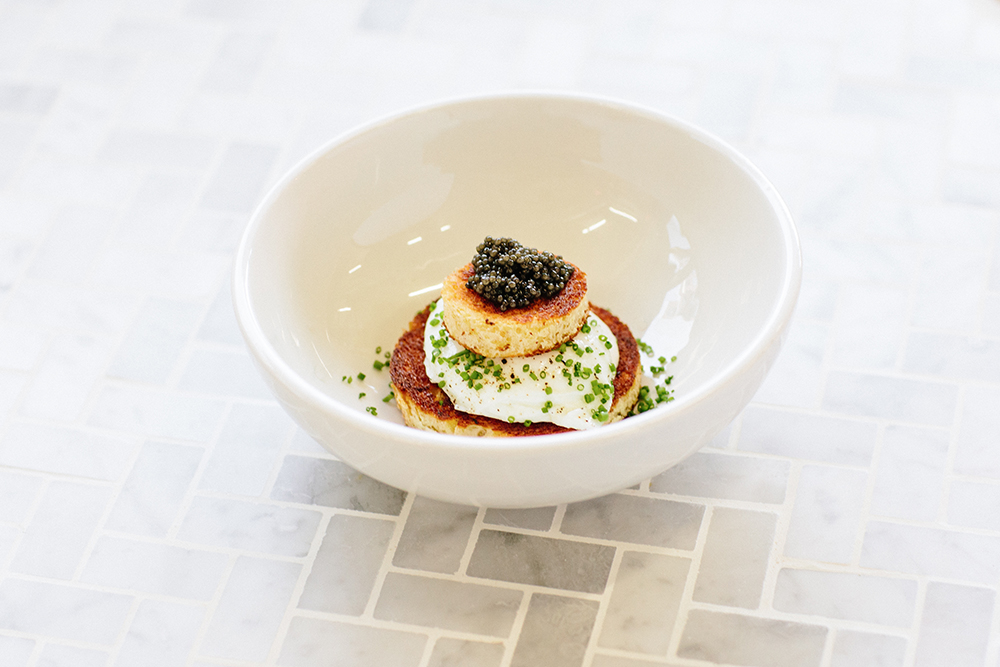 Crab Cakes Benny © Adrienne Grunwald
The idea for Table Music sparked out of my love for Telemann's Tafelmusik. While attending Juilliard, I was provided with tremendous opportunities to perform early music masterpieces in places such as Alice Tully Hall and other incredible spaces throughout Manhattan and the world. Over time however, with Juilliard's emphasis on historical performance and its place in the 21st century, I began to look more closely at the traditional concert venue and by delving deeper into the performance culture I discovered; Tafelmusik, Café Zimmerman, and iconography from social parlors, banquets halls and sitting rooms from centuries past. I fell in love with the idea of intimate spaces where musicians didn't practice music, but rather lived with it. Besides busking, today musicians are hard pressed to find an opportunity to socially explore repertoire and baroque improvisation. Therefore it is with great pleasure that I present New Vintage Baroque Table Music Brunch at National Sawdust!
The word Tafelmusik literally translates into Table-Music, it was first seen in the mid 16th century in Germany and describes music played at feasts and banquets. The Table Music Brunch Series does just that. I wanted to create a series that allowed us to perform Tafelmusik and other solo and chamber music from the Baroque in its original intent. National sawdust couldn't be more perfect for this, not only did the architect, Peter Zuspan take inspiration from the idea of an 18th century chamber music room when designing National Sawdust but we have a world renowned chef curating the menu. Patrick Connolly, a James Beard Award-winning chef and creator of RIDER, National Sawdust's in house restaurant, has crafted a brunch menu fit for royalty.
While you sip your freshly-brewed Rival Bros. coffee and enjoy your Crab Cakes Benny (my personal favorite), the musicians of New Vintage Baroque perform a seamless set of Baroque music that was written for this exact event. So if you find yourself in Williamsburg, Brooklyn on a Sunday morning run, don't walk to National Sawdust, and see what early music looks like in the 21st century.
Connect with National Sawdust on our website or on our Facebook page!
---
​Let EMA Know About Your Innovative Projects and Programs.
If you have any information you would like considered for an upcoming edition E-Notes, on our website, or in an issue of EMAg, or general suggestions for EMA, email us at specialprojects@earlymusicamerica.org.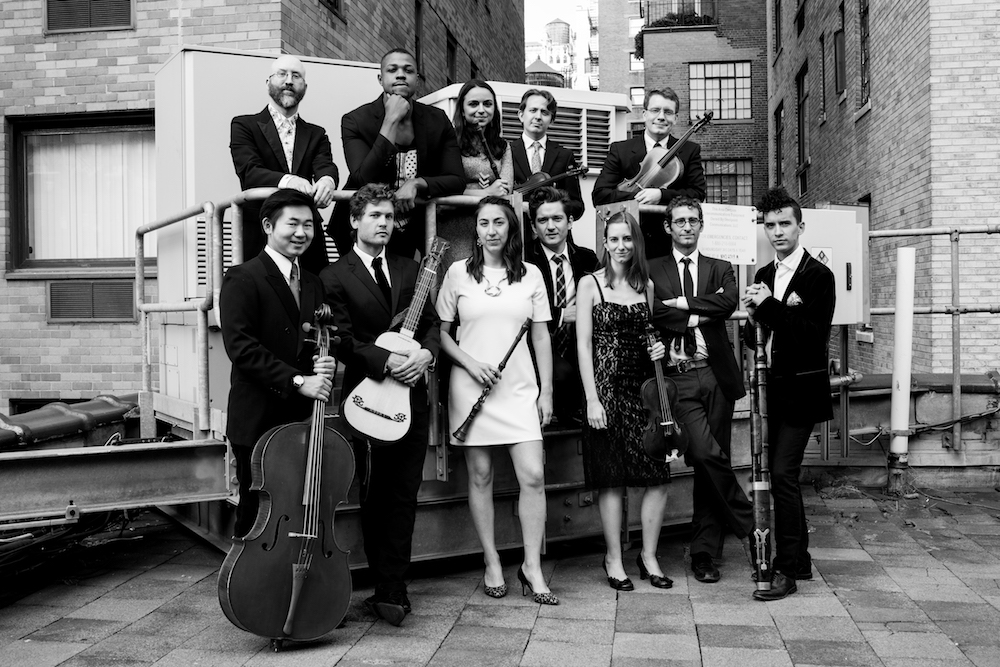 About New Vintage Baroque
Praised by the New York Times for its "buoyant pulse…appealing energy" and "thoughtfully conceived" programming, New Vintage Baroque is an adventurous period instrument ensemble dedicated to the creation of a 21st century repertoire for early instruments. Inviting audiences to examine their relationship with both the past and the present, their shows inventively weave together narration, new commissions, and music of the Baroque.
Founded in 2011, by Lindsay McIntosh (Baroque oboe '14), during her second year at the Juilliard School, New Vintage Baroque and it's players are committed to bringing the highest level of historical performance practice to their audiences. Recent projects have included a New York-Netherlands tour of Gregory Spears' cantata Virginiana, a rap cantata cycle by Doug Balliett, and the completion of their first album, The Passionate Pilgrim, a song cycle by The Oracle Hysterical for voices and Baroque band. Upcoming performances include a weekly the Table Music Brunch Series at National Sawdust, a new commission of the Grimm's Fairy Tales by Oracle Hysterical and the cd release of the Passionate Pilgrim on December 4th, 2016.