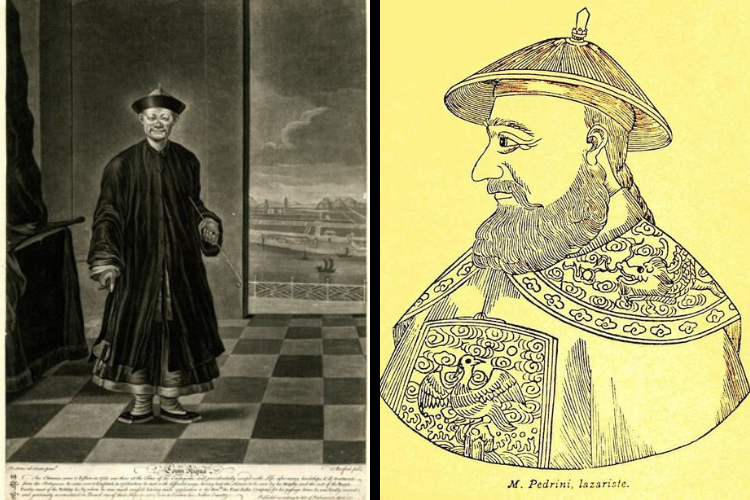 An Early Music Month Guest Post  
As the boundaries of historically-informed performance continue to broaden and evolve, I've been excited to witness such efforts and to participate in some of them!
Over the past couple of years, my dear friend and colleague Addi Liu and I have been delving into the music of the "Chinese Baroque". Specifically, we've been exploring Western-style music written or performed in China in the 17th and 18th centuries, as well as Chinese music that found its way, in one form or another, to Europe.
This project has provided an opportunity for us to return to our roots via our shared passion for early music: Addi immigrated to the United States from Hong Kong as a child, and my father was born and raised in Hong Kong. In addition, researching and performing this music has reminded me of both the challenges and pleasures of having one foot in two cultures.
Reading the reactions that Chinese and Europeans had to each other's music reminded me of the cultural misunderstandings in my own life. What is normal in one culture is very strange to another, such as whether or not to take off one's shoes when entering a house. When the missionary Jean-Joseph Marie Amiot (1718-1793) presented Rameau's "Les Sauvages" to the Chinese court, he was greeted with a "cold and distracted expression that indicated to [him] that [he] had far from moved them…and that [European] songs were not made for their ears, nor their ears for [European] songs."¹
Similarly, when a Chinese merchant named "Loum Kiqua" (林奇官) visited London in 1756, an anonymous listener transcribed a song that Loum Kiqua played. Despite the transcriber's assurance that the piece was taken down "exactly as he played it, without the slightest alteration," the result contains no obvious Chinese musical characteristics.²
But not all cross-cultural efforts were fruitless. One thinks of Teodorico Pedrini (1671-1746), who spent almost half of his life in China. In addition to teaching music to three sons of the Kangxi Emperor, Pedrini helped to complete the first treatise on Western music theory published in Chinese. Even more remarkably, the Jesuit priest Matteo Ricci (1552-1610) was said to have adapted his Chinese poetry to contemporary Chinese tunes, although the exact melodies are lost.
As we celebrate Early Music Month, I encourage you to think about how your definition of early music has evolved since your first exposure to historically informed performance. I can certainly say that researching the music of the Chinese Baroque has certainly changed mine!
¹Jean-Joeph Marie Amiot, Memoire sur la musique des Chinois (1779), 2-3 ²David Clarke, "An encounter with Chinese music in mid-18th century London," Early Music, Vol. 38, No. 4, p. 543-557, (2010)
---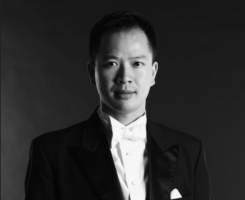 In demand as a conductor and historical keyboardist, Derek Tam performs regularly in the San Francisco Bay Area and elsewhere. Praised for his "deft" conducting (San Francisco Chronicle​), Tam appears frequently with choral and orchestral ensembles. He has appeared recently with Ars Minerva, Bay Pointe Ballet, the First Church Festival Orchestra, Oakland Ballet, and the Oshman Family JCC. A specialist on historical keyboards, Tam has been called "a master of [the harpsichord]" (San Francisco Classical Voice) and "the fortepianist of the beguiling fingers" (Bloomington Herald-Times). Recent concerto appearances include performances with Elevate Ensemble, Modesto Symphony, and Chamber Music Silicon Valley. In March 2019, he will become the executive director of the San Francisco Early Music Society, a major advocate for early music in the United States and the presenter of the biennial Berkeley Festival & Exhibition. He is on the board of Early Music America, a national organization dedicated to strengthening historical performance.