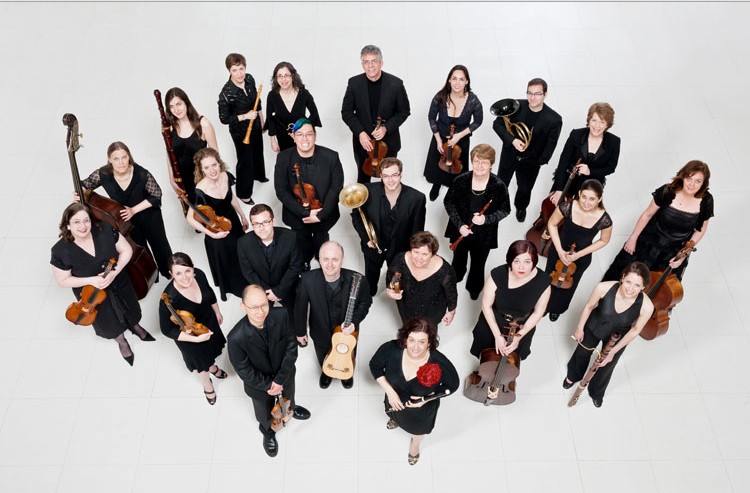 By David Shengold
Gwyn Roberts and Richard Stone, baroque performers and educators of international renown, believe in ensemble. They are co-founders of the highly successful (and widely traveled) Tempesta di Mare, the Philadelphia Baroque Orchestra, which opens its 15th anniversary season with concerts Oct. 21-23. Talking to them on a joint phone call about their vision was like engaging with two deeply intertwined chamber players: complementary phrases were tossed back and forth seamlessly.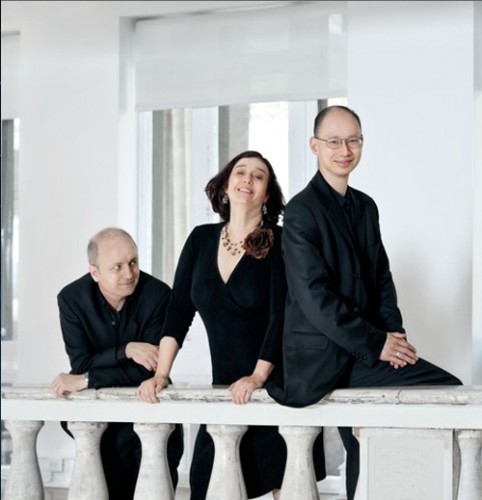 Recorder and traverso player Roberts and lutenist Stone have been married since 1994, when they made Philadelphia their center of operations. The group's name clicked for the nascent ensemble after a 1996 recording session with Roberts playing Veracini recorder sonatas. When she phoned the producer to say it was in the can, he asked what ensemble name they wanted affixed, adding, "This whole thing has got legs."
After much coffee, Stone suggested the name of a bravura Vivaldi concerto (La tempesta di mare in F Major, RV 433). Philadelphia Baroque Orchestra was added to the name in 2002 for the inaugural season. When Tempesta presents smaller concerts, they group is under the rubric Chamber Players. Twenty-six is the largest configuration of musicians and the Kimmel Center's intimate Perelman Hall the largest venue. Smaller venues include churches, museum spaces, and the neoclassical American Philosophical Society.
Roberts, who studied recorder with Marion Verbrüggen in the Netherlands, believes strongly that the Philadelphia Baroque Orchestra's success owes much to the methods the musicians have developed. "The key to making it work as a conductor-less ensemble is in the work process," she said. "The preparation that we do before the whole orchestra shows up is essential when you have that many adults on a stage. It's a matter of concentric circles. The creative impulses [in programming] tend to originate with me and Richard. Once the programs are decided, we get the music."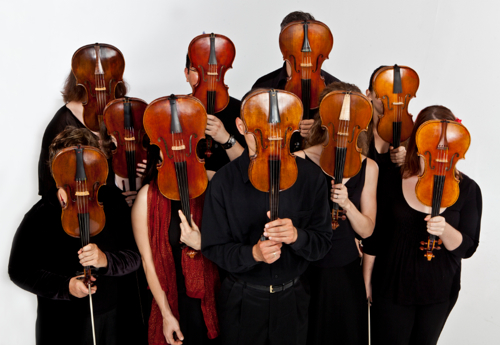 Stone creates "in-house" editions of the works the ensemble performs, said Roberts. They choose the markings that go into the parts. Concertmaster Emlyn Ngai works on bowings for the strings. "Then we have literal concentric circles," Roberts said. "Richard and I play all the rep; then we add in Emlyn and Lisa Terry, our principal cellist, and work until we're unified about what we want to do with the music." They rehearse with the other principal players before the rest of the orchestra arrives, which eventually finds "leadership impulses emanating from all over the stage."
The ensemble has six such rehearsals before a concert. By Tempesta tradition, all but the cellists and keyboard players stand, which helps the musicians see and hear one another.
"Everyone knows and likes the process," said Stone, "and though some have moved away, we have pretty much the same roster that we had at the start, so they know how it works and that it works. It's not a democracy, but people can — and do — raise questions and ideas. When we're contracting new people, we include a description of the process, so players know what to expect. No one's bolted yet. It's kind of like with a theater company: one assembles people who work well together, in the same artistic direction."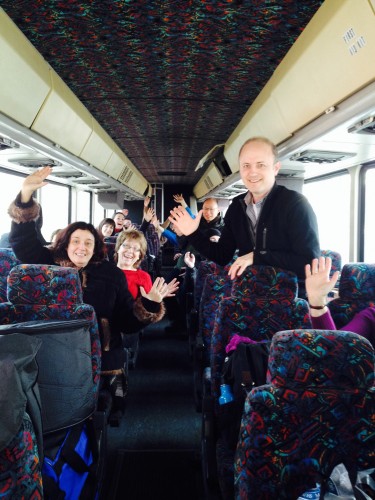 Audiences at Tempesta events have some overlap with the Philadelphia Orchestra and the Curtis Institute of Music. But if anything, the mix of students, informed seniors, and discerning academics resembles that at Philadelphia Chamber Music Society concerts — and the city's questing local repertory theaters.
"All kinds of people come, for different reasons: interest in a specific instrument, cultural subject matter," Roberts said.
"And they give us great feedback about what they have liked and would like," said Stone, who, in addition to his activities as lutenist, has conducted operas and oratorios and teaches at The John Hopkins University's Peabody Conservatory.
Tempesta's 2016-17 concert series offers five full-ensemble events, four of them structured around a concerto from Vivaldi's popular The Four Seasons. Stone said he and Roberts adore exploring unknown scores — "We're repertoire hounds" — but that it also helps both musicians and audience to re-encounter familiar works. They plan to do with Vivaldi's well-known concertos what they did with Bach's Brandenburgs a few years back: perform them one per concert, surrounded by works that contextualize them.
For example, "Winter" will be seen through the lens of Giovanni Antonio Guido's "Winter" violin concerto, written as part of his own Four Seasons concertos six or so years before Vivaldi's, and Christopher Simpson's 1660 "Winter" fantasy suite. "Summer" will be played alongside Bohemian music, reflecting the Vivaldi cycle's noble Czech dedicatee, Václav Morzin. Four of the five main concerts are free to full-time students (including school kids from third to twelfth grades): audience building is a Tempesta priority.
There's also a series of three programs involving smaller configurations of Tempesta players. Stone will give November solo evenings encompassing Bach, Silvius Leopold Weiss, Jacques Gallot, and Bernhard Joachim Hagen. In January and February, Roberts, Ngai, and Terry will present groups of Telemann unaccompanied solo fantasias (Terry's selections, on viola da gamba, only resurfaced last year). In April, guests Jacob Perry (tenor) and William Simms (theorbo and guitar) will join Stone in arias and canzonettas by Monteverdi to mark the 450th anniversary of the composer's birth. These intimate events include narration by the artists. One of the Monteverdi concerts even has a typical Tempesta touch: an optional add-on dinner with the performers. The company maintains a blog on its website to explain and contextualize its projects and asks for feedback on concertgoers' experiences.
The Telemann recital presages for next season what Tempesta calls a "deep dive" exploration of this towering yet still underappreciated composer's life and works on the occasion of the 250th anniversary of his death. Reclaiming Telemann will be a multimedia event with public panels, an academic conference, and two orchestral concerts in Oct. 2017. Telemann's influences will be probed throughout the season. The "deep dives" allow the ensemble to consider in depth the signature aspects of a composer's style — the special qualities of that musical "voice." One future project will focus on flute and string works by the Silesian-born composer Johann Gottlieb Janitsch (1708-1763).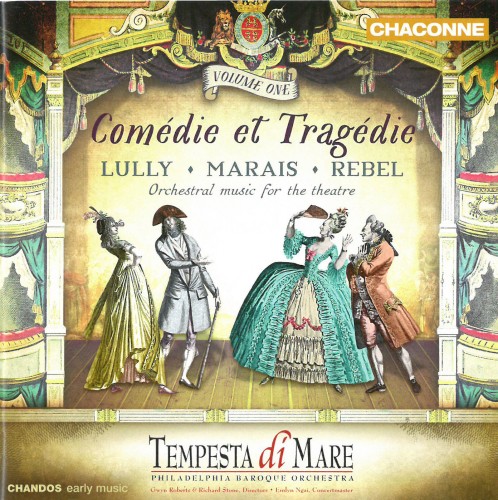 The only U.S.-based early-music entity to record for Chaconne, the early-music label of Britain's important Chandos recording company, Tempesta has amassed an estimable and varied discography. Repertoire has included the more familiar Johann Sebastian Bach, Alessandro Scarlatti, and Handel — including a splendid performance of the last composer's Nine German Arias with soprano Julianne Baird — and more arcane fare reflecting Tempesta's adventurous spirit.
"We have a great relationship with Chandos — really wonderful people and kindred spirits," said Roberts, who has served as director of early music at Philadelphia's University of Pennsylvania since 1986 and also teaches at Peabody. "They're interested in artistic distinction and exploring and making available what isn't yet out there. Nobody makes money from classical recording, unless you're named Yo-Yo Ma, and we raise the funds for fees and recording costs through grants and contributions. Chandos handles the production and distribution. We're very lucky, and it serves to raise the profile of the group."
Stone is the soloist in the premiere recording of Weiss lute concertos. Roberts plays both recorder and traverso in eight flute sonatas by Neapolitan master Francesco Mancini, with Stone and Tempesta members Terry and Adam Pearl (keyboard) providing lively continuo.
Two multi-volume projects of live recordings reflect successful "deep dives": three discs (with many "modern premiere" performances) from the works of Johann Friedrich Fasch and two volumes titled Comédie et Tragédie exploring the rhythmically rich and often surprisingly orchestrated suites written for the French stage during more than seven decades. Along with works by Marais, Lully, Charpentier, and Rameau, the fare includes piquant pieces by Leclair and Rebel that are increasingly present in the repertories of early-music groups worldwide.
Critic and lecturer David Shengold resides in Philadelphia and New York City. He writes for Opera News, Opera, Opéra Magazine, Opernwelt and many other venues, and has done program essays for the Metropolitan Opera, Lyric Opera of Chicago, Washington National Opera, the Royal Opera House, and the Wexford and Glyndebourne festivals.