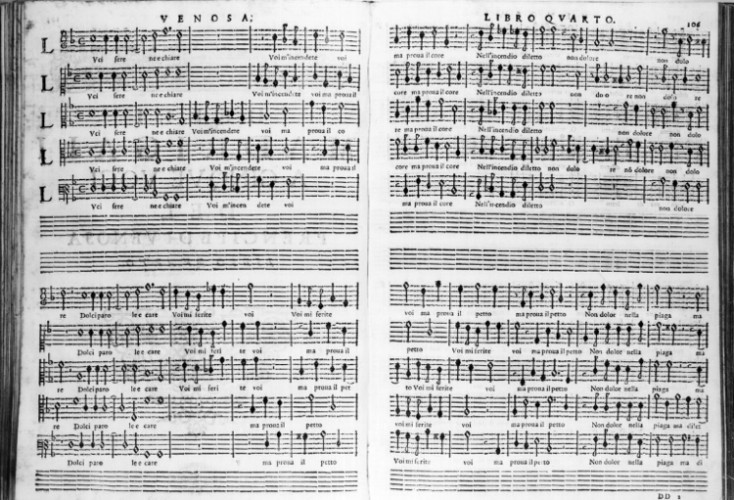 Gesualdo: Sacrae Cantiones
The Marian Consort; Rory McCleery, director
Delphian DCD34176
By Laurence Vittes
CD  REVIEW — Rory McCleery's recording with his Marian Consort of the 19 solo motets from Book I of Carlo Gesualdo's Sacrarum Cantionum Quinque Vocibus Liber Primus has virtually no competition in the catalogue.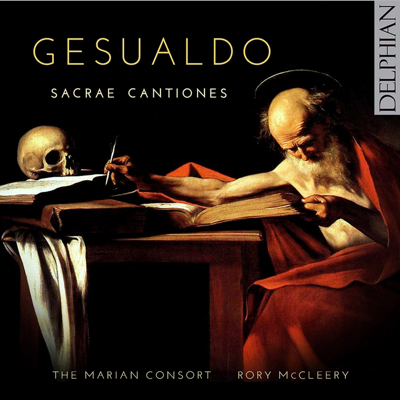 Heard cumulatively over the hour the work takes the beautifully balanced and mellifluous five-member ensemble to deliver the music's almost painfully sensitive intensity, it is clear why the romantic yet modern notion of a colorful, self-obsessed Renaissance genius writing music of such expressive intent and visionary harmonic means seized the popular imagination. Fascinated by Gesualdo, Igor Stravinsky celebrated the 400th anniversary of the composer's birth in the score he wrote for George Balanchine's 1960 ballet, Monumentum pro Gesualdo.
Listening for the first time to music that has been recorded infrequently, the reality sinks in of Gesualdo immersed in the most dread aspects of mortality and listening in his own kind of solitary confinement. On a more elevated plane, these motets — printed in Naples in 1603 by Costantino Vitali — display the wonderful variety of his art.
Though we inevitably single him out for his violent character (he murdered his wife and her lover) and for his striking use of chromaticism, his narratives are always subsumed in his highly professional craft, most comprehensively in the motet "Hei mihi, Domine." Gesualdo uses the familiar major-minor harmonic shift he made famous in the madrigal "Moro Lasso" — and what musicologist Glenn Watkins calls "uncanny progressions" in two of the gentlest motets, "O vos omnes" and "Deus refugium et virtus."
Whatever the intended audience or how the composer himself thought of the music as an entity, the impact of this variety — especially while listening straight through on a recording, as most listeners will — can be devastating. "Ave dulcissima Maria" moves with surges of energy through rough redemptive grace to a darker place. Then a sudden upward chromatic rise in the tenor line that mysteriously materializes out of nowhere leads to one last darkening before the high spiritual line holds and lasting redemption is achieved.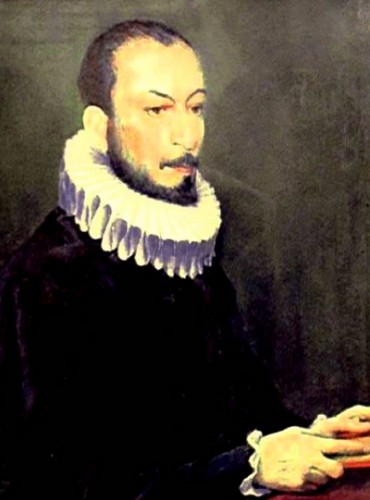 By comparison, "Reminiscere miserationum tuarum" is warmly human, open, and generous, with a metaphysical, ambiguous close. "Dignare me laudare te" is a brief, breathless, hectoring dialogue at a high level of philosophical discourse. "Domine, ne despicias deprecationem meam" hits a more conventionally beautiful kind of spiritual ecstasy, during which the soprano and countertenor meander effortlessly. An electrifying harmonic moment at the washing of tears in "Laboravi in gemitu meo" marks the most personally expressive of the set, with countertenor McCleery crooning as much as the style permits.
McCleery's highly detailed and elegant liner notes provide all the ingredients for linking your own visceral response to Gesualdo's vivid music to the texts, whether you read ahead or just let the music hit you unprepared.
Soprano Emma Walshe, mezzo-soprano Esther Brazil, tenors Ashley Turnell and Guy Cutting, baritone Christopher Borrett, and McCleery are rich even when at their most ethereal. Their intonation is enchanting, and the recording in Merton College Chapel, Oxford, is miked just right, the full splendor of the sound given an almost tactile quality to the acoustical space, like displaying musical diamonds on velvet cloth.
Laurence Vittes writes regularly about music for The Huffington Post, Gramophone, Bachtrack, Strings, Audiophile Audition, and the Southern California Early Music Society.