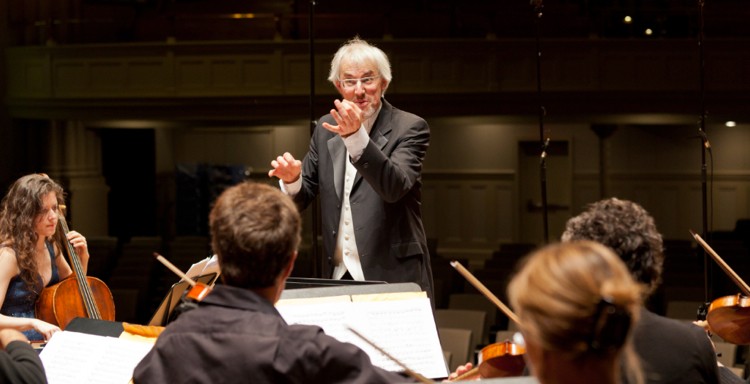 By Donald Rosenberg
Matthias Maute hasn't yet worked with the musicians of the Bach Society of Minnesota, but he's poised to discover how their artistic chemistry will develop. This week, the admired German-born multiple threat — recorder and baroque flute player, composer, conductor — begins his first season as artistic director of the Twin Cities-based ensemble, one of the oldest Bach societies in America.
Ask Maute about the scope of his new job and he takes you on a breathless ride.
"Artistic director brings you to the highest possible level," he says, on the phone from Montreal, "and you put the different parts to work and in service for an organization in terms of the most interesting artistic programming, creating the highest energy possible onstage, and really delving into the depths of the music and going to the most extreme situation in concert to create a lively experience."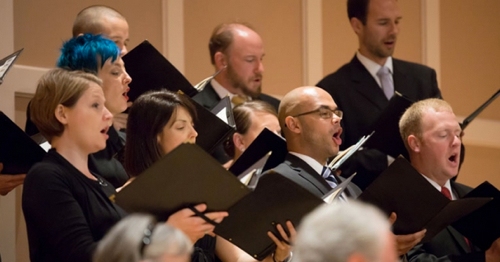 Keeping things lively has been a constant for Maute. Along with his activities as soloist and member of the baroque ensemble REBEL, he is the founding artistic director of Ensemble Caprice, the Montreal period-instrument ensemble with which he recently embarked on complete Beethoven symphony cycle.
And now Maute, 53, is raring to expand the reach of the Bach Society of Minnesota. He plans to take the organization to national and international levels, starting with the ensemble's first appearance abroad in 2018 in Montreal with a performance of Bach's Ascension Oratorio, BW 11, in collaboration with Ensemble Caprice.
In his first seasons with the Bach Society, Maute will explore a healthy sampling of Bach's canon for orchestra and choir, from cantatas and oratorios — "the B Minor Mass looms at the horizon," he says — to instrumental works and pieces by other composers.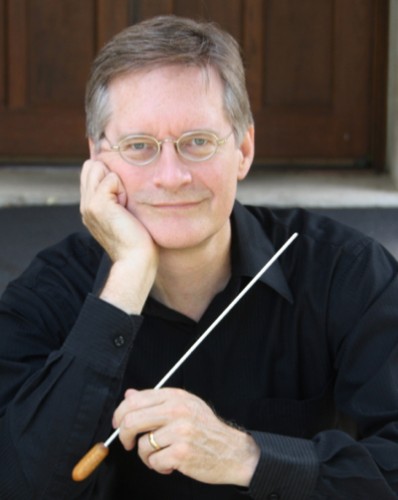 Maute takes little credit for his inaugural program (Sept. 22, 23, and 25), which largely was devised by his predecessor, Paul Boehnke, the Bach Society's artistic director for nine seasons. Titled "Alleluja! Cantatas and Motets by the Thomaskantor," the program includes the Brandenburg Concerto No. 4 and a movement from a Bach flute sonata, which Maute will perform with Boehnke, who'll continue to appear with the ensemble as harpsichordist and organist. Scheduling the movement from the flute sonata "shows a thank-you gesture to Paul, who has really done an incredible job," says Maute.
The Bach Society was founded at the University of Minnesota in 1932, when students asked faculty member Donald Ferguson to form the choir to sing music by Bach. The volunteer ensemble performed heavier music (Verdi, Mahler) with the Minnesota Orchestra until Thomas Lancaster, Boehnke's predecessor, reduced the group to 24 professional voices in collaboration with a period-instrument orchestra. Boehnke trimmed the choir further to 12 voices (three on a part) and expanded the repertoire.
"It quickly became apparent to me that there were many people in our audience and among the supporters who were, one might say, rabid Bach fans," says Boehke. "They would be happy with all Bach all the time. I knew Bach was a hugely important aspect of the identity to the group. But I also knew that if you only do Bach, it ends up narrowing your audience and the variety of things you can do. How I approached it was to say we will do a lot of Bach and things not by Bach that will have clear connection to Bach in some way or another."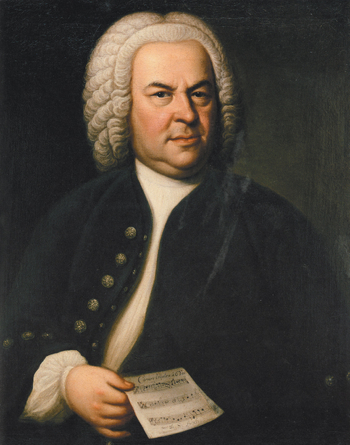 Maute will make such connections with his October program, "In Heaven's Castle," a glimpse into the Reformation through music by Bach, Dietrich Buxtehude, Martin Luther, Michael Praetorius, and Heinrich Schütz. The repertoire comprises Bach's Reformation Cantata ("Eine feste Burg," BWV 80) and works that demonstrate "how composers reacted to the way to deal with the word and put it into a very favorable musical context, since the Reformation is so intimately related to the word and less based on image," says Maute. "Bach's music, since it's such a visionary way of tacking words to music, reveals parts of our reality worth listening to."
The season finale, in April, will be Bach's Easter Oratorio. Maute decided to program the piece because "it's one of his lesser known oratorios. We all hang onto the Christmas Oratorio and the passions. But both the Easter and Ascension oratorios are incredible. It's a pity they're so little performed. Ensemble Caprice performed [the Easter Oratorio], and it turns out that none of musicians or singers had played that piece."
Maute has been playing music since he was a youngster in Ebingen, Germany, where he took up recorder and violin. His virtuosity as a recorder player was recognized in 1990, when he won first prize in the soloist category at the Early Music Competition in Bruges, Belgium.  Maute's curiosity eventually led him to work as a conductor with choirs and orchestras and to compose music for recorders and transverse flutes.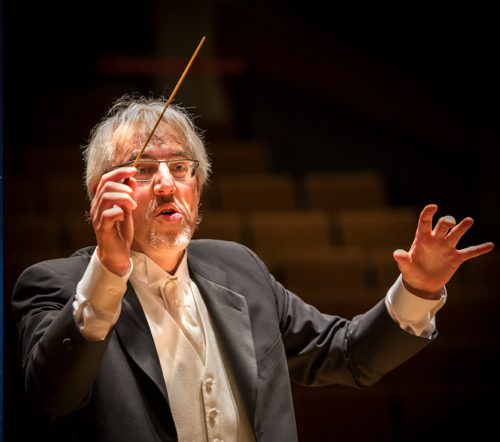 As artistic director of the Bach Society, he says he looks forward to forging more collaborations in the Minneapolis-St. Paul area, as well as with organizations like his own Ensemble Caprice.
"I'm very aware that Minneapolis and St. Paul are a true gem in that they have a really lively early music scene," he says. "It bears some resemblance to Montreal. It has the same kind of sparkling environment where many people display their talents by running their own groups and once a year bundle together in a festival, as in Montreal. It's a perfect match, anyway."
More than anything, the new man in Minnesota is eager to share his belief that music has transformative powers.
"A concert shouldn't be something we go to just because we're civilized people," says Maute. "When we leave, something has changed in ourselves. That starts with the musicians onstage. I want to see something happen in a concert. That kind of situation I hope people will just love to go for in the Twin Cities. That's sort of the whole world my work is based on — being exposed to something stronger than yourself and where it takes you. It makes me happy as a musician because it's a challenge that somehow never ends."
Donald Rosenberg is editor of EMAg, the Magazine of Early Music America, and author of The Cleveland Orchestra Story: "Second to None."