by
Published October 26, 2016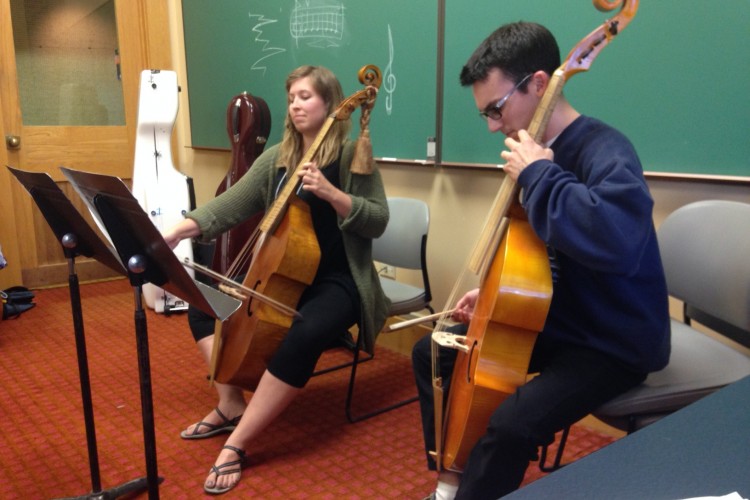 Summer Workshop Scholarship Reflection by Nick Loucks
My trip to the Viola da Gamba Society of America 2016 Conclave this summer was transformative. I learned so much from so many different experts from far and wide. I made friends with several other people who share a common interest with me (including some of my peers who live near me and now attend the same school as me). I was so excited to meet so many great people and great musicians and my time at Conclave was enjoyable and fulfilling. Of course, this is what I expected to experience, and it is what anyone would expect me to write about. But I had another, unexpected experience at Conclave.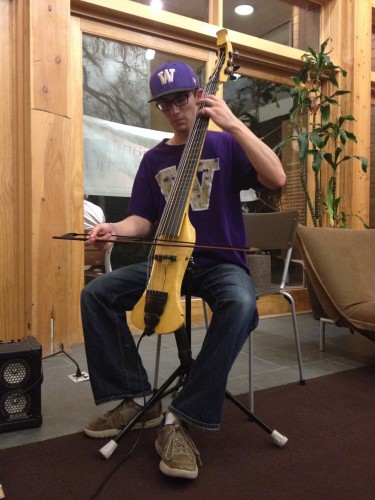 Even after making some great friends and learning new things from teachers with impressive backgrounds, there was one experience I had at Conclave that was even more critical. My trip to the VdGSA Conclave led me to make a very important decision; the decision to continue with my pursuit of a career as a performing musician. In the last year I had developed carpal tunnel syndrome and was having difficulty practicing enough to stay on track for a professional career. I was in so much pain when I tried to play. I started looking into alternative music careers like musicology and conducting. Even during this time of uncertainty for me, I knew that I should go to the Conclave because of all the great musicians I would meet who shared my enthusiasm for early music, specifically for the viola da gamba.
While I was there, I played in master classes directed by high-profile faculty, I played in ensembles, I listened to and performed in concerts, and I sight-read consort music with my new friends into the early morning hours. I also got to play an electric viola da gamba (on which a man had just performed a jazz concert), I won two books of Marin Marais' Pieces de Viole at the silent auction, and I played a beautiful Jenkins duet with a new friend. One night after one of those late-night reading sessions, it was about 2:00 in the morning as I was going back to my room after playing the whole night. My wrists were absolutely killing me and I was exhausted. But I remember thinking "I can't even imagine not playing music for the rest of my life! This is so fun!"  By the end of the week I had firmly resolved to not allow my pain to keep me from doing what I love. I committed myself to the idea of auditioning for some of the top early music graduate schools on the continent and to the idea of finding some way -no matter what it was- to keep my pain under control so that I could continue playing and working towards a professional career as a performing baroque cellist and violist da gamba.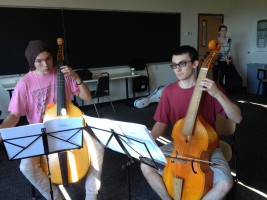 Now I am finishing up my last semester of my undergraduate performance degree, preparing for graduate school auditions, and in a few weeks I will perform and hour's worth of solo music for my senior recital. Before going to Conclave, I never would have expected to be in this position. I have been exercising tirelessly and studying the Alexander Technique to keep my pain under control so that I can play as much as I want. The future is bright for me since I have gone back to my original dream of being a performing musician. I am much more confident about establishing a career in something that I am good at and know a lot about, rather than pursuing an alternative. If I had not been awarded with Early Music America's Summer Workshop Scholarship, I would not have gone to the VdGSA Conclave and I would not have had such a monumental experience that gave me the confidence to return to the pursuit of my dream. It is quite possible that this experience, made possible for me by EMA, has saved my career as a performer. And I am incredibly grateful to them because of that.
---
Nick Loucks is a 2016 EMA Summer Workshop Scholarship recipient. Early Music America offers scholarships annually to students at all levels of experience to support attendance at early music workshops in the United States and Canada.
​
​Learn more about EMA Summer Workshop Scholarships.
Recent EMA Features
Meet Nuova Pratica, a stylish ensemble with a progressive-retro attitude. They reject the notion that everything's already been said in the Baroque language. By re-opening the book on Baroque composition, their new works are at turns fresh, varied, and imaginative.
The innovative, cross-cultural work of Salamone Rossi, a Jewish musician at the Gonzaga court in Mantua, has long stirred controversy and strong opinion. The Bay Area's Philharmonia Baroque Orchestra will perform Rossi's 1623 'Songs of Solomon,' a set of Psalm settings in Hebrew in the Italian polyphonic style.
With the season in full swing and the holidays fast approaching, it's a good time to revisit one of the most-read EMA stories of 2023. First published in January, it's a top-10 list of "home stay" dos and don'ts. An early-music host shares his tips for making a home stay easy and low-stress for everyone. Share it with anyone who invites musicians into their house...and traveling musicians will be grateful.