Portland, OR – The board of directors of Portland Baroque Orchestra announced today that the organization has appointed Marcia Kaufmann as PBO's new Executive Director in an executive search process guided by Arts Consulting Group.
Ms. Kaufmann begins her tenure with the nearly $1M-budget period orchestra today, September 1, 2015. Mark Powell, who has served as interim executive director since February, will remain as Director of Development and Marketing, beginning his tenth year with PBO. Andrea Hess, over twelve years with PBO, was promoted to Director of Operations in 2014.
"I'm delighted that Marcia has joined PBO," says Bill Willingham, president of the board. "She brings a great wealth of experience in our field and I know she will be a valuable asset to the organization as we chart our future."
Ms. Kaufmann adds, "And I am equally delighted to be joining Portland Baroque Orchestra. I am looking forward to working with Bill, the staff, board, donors, volunteers, and business and community leaders."
Bruce Thibodeau, President of Arts Consulting Group (ACG), said "Portland Baroque Orchestra is a vibrant organization with a dynamic team and artistic programs. ACG congratulates the many stakeholders involved in the executive search process who will benefit from Marcia's expertise and passion for classical music."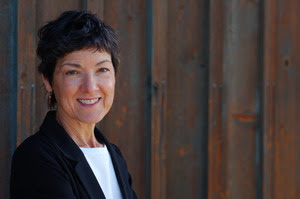 A trained concert violinist, Ms. Kaufmann comes to PBO from the Breckenridge Music Festival in Breckenridge, Colorado, where she served as executive director, completing its most recent festival in August, 2015. While there she directed the search and successful hiring of new artistic leadership for the summer festival, managed a winter series of concerts, and oversaw the festival's 45-member chamber orchestra. Previously, she founded and operated the Icicle Creek Chamber Music Center in Leavenworth, Washington.
More at pbo.org