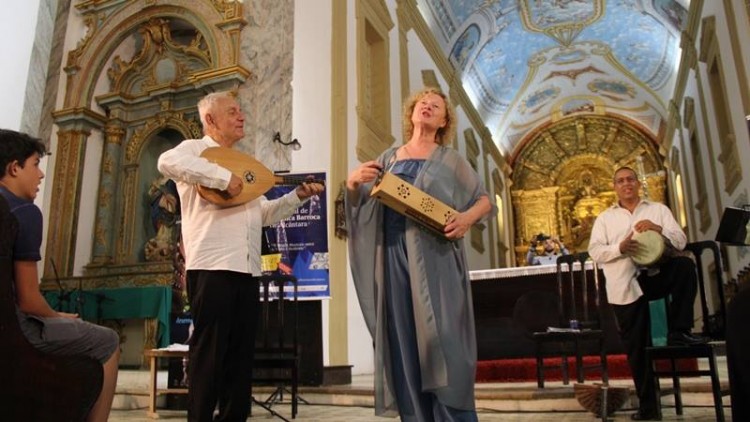 By Joel Cohen
It was not without a small dose of trepidation that the Boston Camerata accepted a tour engagement in July 2016 in one of the most remote and least developed regions of Brazil — the sub-equatorial Nordeste. The area is noted for its hot, humid climate, elevated levels of poverty, and relative isolation from the booming, populous cities and regions further south.
On the other hand, we were tempted by photos of very old, colonial town centers, of splendid Baroque churches, by rumors of terrific coffee, and by the enthusiastic, upbeat spirit of the Festival de Música Barroca of Alcântara. That's a young, enterprising festival run by Bernard Vassas, an audacious French entrepreneur, and his Brazilian, Portuguese, and German staff.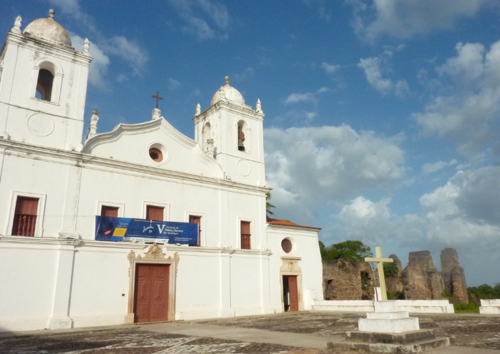 We discovered that the festival's geographic base, Alcântara (meaning, appropriately, "the bridge" in Arabic, and reachable via an hour-long boat ride from the bigger city of São Luís), is an ancient, colonial town. Formerly a thriving capital, it is now a sleepy, village-like outpost, with a number of semi-ruined manors, a beautiful eighteenth-century church, tropical vegetation all around, and a gentle, hospitable population descended mainly from the dark-skinned slaves who built the place at the start — way, way back when.
The other center of festival activity is the active city of São Luís, founded in the late sixteenth century by French Huguenots. Even today, large parts of that island town look as though they had been dropped wholesale onto the New World location by a cohort of large, transporting angels based in Lisbon.
Here was something so fascinatingly remote from our "normal" early-music circuit of activities that we cast aside any potential misgivings and signed on the festival roster, sending three Boston Camerata soloists — artistic director Anne Azéma, the multi-talented, Moroccan-born Boujemaa Razgui, and me — on a twenty-plus hour air journey from Boston. We traveled with a Camerata-classic, East-West repertoire of Christian, Muslim, and Jewish songs, with duly stamped work visas and a supply of mosquito repellent.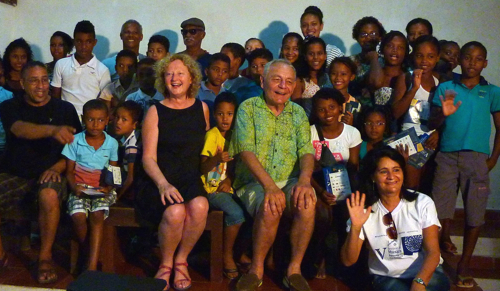 As our experiences evolved, it turned out that we needed neither the misgivings, most of which proved unfounded, nor, for the most part, the mosquito repellent. We found warm hospitality, beautiful, centuries-old performance and lecture venues, and music-imbued local audiences for whom singing along with thirteenth-century cantigas of King Alfonso el Sabio was the most natural and joyful thing in the world. After all, the antique Portuguese-Gallego language of the songs that we North Americans had studiously learned after many assiduous hours of musical-literary woodshedding was already theirs, a close variant of the tongue our hearers use every day to live, pray, trade, and love. How far we were from our usual preoccupations, but how near!
In our spare hours, as we attempted, somehow, to integrate our experiences of the Europe-derived architecture of the old churches on the hills with the African-derived dances going on down by the old marketplace and near the water, we gained an awesome respect for these places, these people, and their living civilization. Also, the coffee helped, as did the caipirinha — the national cocktail of Brazil — a lot.
Following our baptism into the life of Brazil's Nordeste, plans are underway for further Boston Camerata collaborations with our newly acquired friends and partners in one of our small planet's most intriguing and blessedly diverse corners.
Performer, scholar, and educator Joel Cohen is director of Camerata Mediterranea and music director emeritus of the Boston Camerata. His interest in the peoples and musics of the New World goes back to his student days, and his Nueva España program, originally a Columbus-year commission from the Tanglewood Festival, is still today an active component of the Boston Camerata "book."