2022-2023 EPLC Members
Julia Bengtsson
Ibis Laurel Betancourt
Thomas Carroll
Chan Wei En
Theodore Cheek
Teresa Deskur
Patricia García Gil
Sophie Genevieve Lowe
Shelby Mass, Chair
Ashley Mulcahy
Curtis Pavey
Christopher Short
Edna Stroinsky
Leah Weitzner
EPLC Member Guidelines
The EPLC will comprise a maximum of 15 members.
Members will serve a 2-year term, renewable once for a 1-year term extension. (3-year term max)

To be an EPLC member in good standing, members are expected to attend a minimum of three of the four quarterly Council meetings (August, November, February, and May) and actively participate in Council projects.

Members should expect a commitment of four hours per month over 10 months each year.
All council members receive a complimentary EMA Personal membership.

Membership is not required at the time of application.

EPLC members are invited to attend EMA Board meetings (in person or via Zoom), as observers; to participate in EMA Board training programs, and actively participate in Board committees.
Candidates should be no older than 35 at time of application.
The EPLC is a committee of young professionals who serve the field of early music by working with the EMA staff and Board of Directors to encourage the development of programming and resources for emerging artists and professionals. Past EPLC projects include hosting networking events at the Boston, Berkeley and Bloomington Early Music Festivals, developing a resource packet for establishing a non-profit or ensemble, developing a fund to assist artists and ensembles with travel to EMA's summer programming.

The EPLC is committed to inclusion, diversity, equity, and accessibility and building a diverse council.
Mission
The Emerging Professional Leadership Council (EPLC) provides young professionals valuable non-profit board experience by working alongside the board of Early Music America to support and advocate for the next generation of early music professionals, performers, scholars, patrons and enthusiasts in North America.
If you have comments or questions for members of EPLC, Contact EMA.
Faces of EMA
Each week, new member of the Early Music community is featured on Instagram at @facesofema, a project coordinated by EPLC. You can nominate a friend or colleague using the '22-'23 nomination form below.
EPLC Members 2022-2023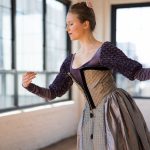 Julia Bengtsson
I am a choreographer/dancer from Sweden. My productions span from 18th-century opera-ballets to contemporary dance works and have been presented at Carnegie Hall, UN Headquarters, Bruno Walter Auditorium, and Alvin Ailey Dance Center. I dance with the New York Baroque Dance Company led by my mentor Catherine Turocy.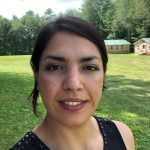 Ibis Laurel Betancourt
I'm Ibis Laurel from Baja California, Mexico. I´m the founder and Artistic Director of the Camerata XXXI Non-profit, an emergent vocal & instrumental ensemble that brings to life some of the early music repertoire from Colonial America, in an attempt to better understand our musical past and history.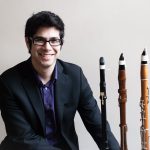 Thomas Carroll
I'm Thomas Carroll, a Boston-based historical clarinetist and instrument builder. I perform throughout North America and Europe with a repertoire ranging from baroque chalumeau to the symphonies of Brahms and Mahler.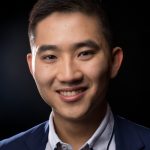 Chan Wei En
I'm a countertenor from Singapore, now based in Boston. Apart from my work as a soloist, I'm a founder of my chamber choir, Carduus, and a song series featuring songs and stories outside the European canon. I enjoy the entire creation process from research to logistics to the stage!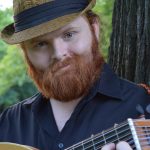 Theodore Cheek
A lutenist, violinist, and opinionated video-essayist, I split my time with a resurgent career between performing and teaching, alongside a growing demand for web-based performances and video content. Although I remain based in Philadelphia, I have planned solo and ensemble appearances
ranging from Lewes, DE to Charleston, SC.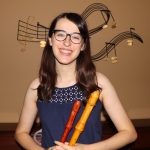 Teresa Deskur
I'm a recorder player, horn player, and educator living in Baltimore, Maryland. I'm in my final year of studying Horn Performance and Music Education, and minoring in Historical Performance at Peabody Conservatory. I am also the co-founder of the Fanfare Youth Recorder Club and can't wait to work with EPLC!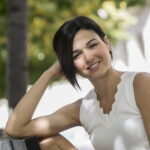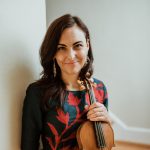 Sophie Genevieve Lowe
Hi! I am a Baroque violinist who trained at the Royal Academy of Music in London, England in period performance. I was born in South Dakota but am now based in Washington, D.C. Currently, I am researching early music being composed and performed in the United States before 1820.
Shelby Mass
I am a baroque violinist and scholar currently based in Bloomington, Indiana, where I received my MM in baroque violin from IU's Historical Performance Institute. I am passionate about helping dismantle elitist entities and canonistic strongholds in our field, and am currently researching improvisation and folk influences in 18th-century English and Scottish chamber music.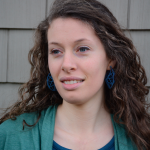 Ashley Mulcahy
I am a recent graduate of the Voxtet Program at the Yale School of Music and reside in the Boston area. I've sung with ensembles including Bach Collegium Japan, NYS Baroque, Newberry Consort, Music at Marsh Chapel, and Handel + Haydn Society. I also co-direct Lyracle, a voice and viol ensemble.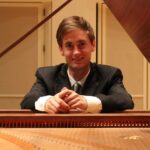 Curtis Pavey
I am a harpsichordist, pianist, and educator. I recently completed a doctoral degree at the University of Cincinnati under the tutelage of Dr. Michael Unger and Professor James Tocco, where I developed An Introduction to Early Music and the Harpsichord, a textbook designed to introduce pianists to the harpsichord. Currently, I am teaching harpsichord and piano pedagogy as an Adjunct Instructor at the University of Cincinnati.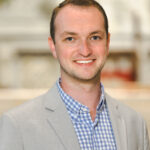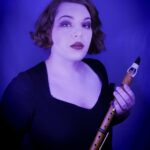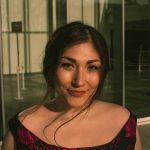 Leah Weitzner
I am a mezzo-soprano and viola da gamba player based in Tiohtià:ke (Montréal, Quebec). I perform with a variety of early music ensembles, most often with vocal-quartet Toni Precari and self-accompanying Duo Petalo. I am currently in my first year of a Masters in Musicology at McGill University focusing on Renaissance and early-Baroque performance practice and oral traditions.
EPLC presents Early Music: the Americas
To shed light on the fascinating characters who populated the early Americas' broad musical landscapes, EMA's Emerging Professional Leadership Council is pleased to announce the launch of a new digital-essay series, Early Music: the Americas.