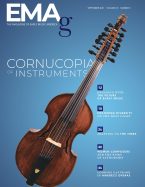 The Musical Instrument Museum in Phoenix, AZ, is America's most interactive public collection of musical instruments, which are exhibited in open displays that include attire, photos, and maps grouped by country.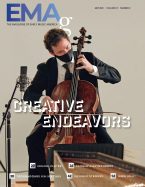 A new EMA survey finds that member organizations have responded to the coronavirus pandemic in inventive ways, many of which will continue to be part of their sensibility as they forge post-COVID lives.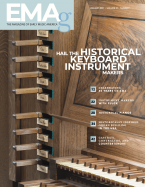 In this issue, our period instrument builder series takes a look at the makers of historical keyboard instruments.
ON THE COVER: Instrument and bow makers find joy in hearing their creations played and loved by artists who practice thousands of hours to learn the repertoire and finally tell their own stories.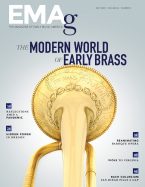 ON THE COVER: The people who build period instruments face many challenges.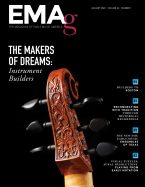 ON THE COVER: Celebrating artisans who design and craft wind, string, keyboard, and percussion instruments based on historical models.
ON THE COVER: Louisville, Kentucky, is a champion of whiskey and home to the Kentucky Derby, but old music has also taken up residence there, thanks to two ensembles, Bourbon Baroque and Incantare, which share violinist Alice Culin-Ellison.
ON THE COVER: What sets many festivals apart are specific approaches and characteristics. In the world of early music, one can find festivals built around thematic programming and those that embrace a mix of repertoire meant to spice up our artistic lives.
ON THE COVER: Will Crutchfield's new program at SUNY Purchase brings historical practices to early 19th-century opera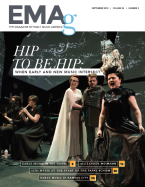 ON THE COVER: Composers in the 21st century are taking music in all sorts of new directions by incorporating early instruments and vocal styles into their works. The results are bringing fresh horizons to everyone involved—creators, performers, listeners.