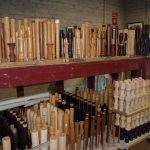 Celebrating artisans who design and craft wind, string, keyboard, and percussion instruments based on historical models.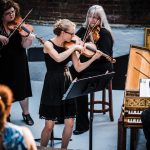 Published:
September 6, 2019
Louisville, Kentucky, is a champion of whiskey and home to the Kentucky Derby, but old music has also taken up residence there, thanks to two ensembles, Bourbon Baroque and Incantare, which share violinist Alice Culin-Ellison.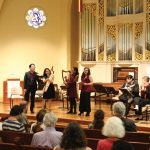 What sets many festivals apart are specific approaches and characteristics. In the world of early music, one can find festivals built around thematic programming and those that embrace a mix of repertoire meant to spice up our artistic lives.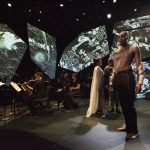 Published:
September 5, 2018
Composers in the 21st century are taking music in all sorts of new directions by incorporating early instruments and vocal styles into their works. The results are bringing fresh horizons to everyone involved.

Regarding the ensemble's transition to music past the Baroque, Suzuki focuses on links between works of different eras. "Now that we've completed all the cantatas and most of his instrumental music," he said, "we are so much interested in following the line of the sacred music tradition, especially in the Masses.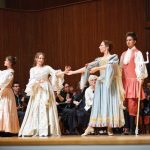 Published:
December 28, 2017
The simple step, both in its natural and stylized forms, can deeply impact our general music making. When sculpting musical notes into gestures, for instance, think about how subtleties in bow (or air) speed and pressure can add variety and shape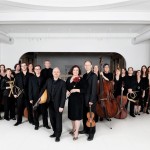 Published:
September 1, 2017
The world is throwing a grand anniversary party this year for one of the most deserving and long-overlooked artists in Baroque music, Georg Philipp Telemann. Everyone seems to be celebrating Telemann's 250th Deathiversary.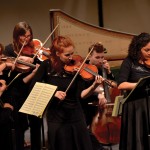 Word is out. Young professional musicians looking for an edge in their game or an extra nudge for their career have jumped at the chance to audition for the Berwick Academy, the intensive education-cum-performance institute that is part of the Oregon Bach Festival.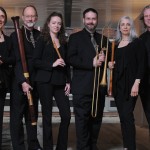 Published:
September 9, 2016
Piffaro's interest in the music of Spain has been a touchstone over its thirty-plus years of operation. Presenting "The Musical World of Don Quixote" on October 8 and 9 will be a chance for the musicians to continue a long-time fascination with these Spanish treasure-troves—and to provide a worthy acknowledgement of the major role of music in one of the fundamental texts of all time.