Featured News
Banner
General News
News from the Early Music Community
Kimberly Marshall, Professor of Organ at Arizona State University, discusses medieval organ literature, instrument reconstructions, and ornamentation and improvisation practice with Vox Humana Associate Editor Guy Whatley.
Source: Vox Humana. Published: October 14, 2018.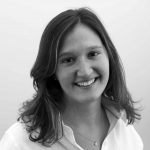 David Friend, Chairman of the Board of Directors of Boston Baroque, and Music Director Martin Pearlman are delighted to announce the appointment of Jennifer Ritvo Hughes as the company's new Executive Director, effective November 26, 2018.
Source: Boston Baroque. Published: October 10, 2018.
Upcoming Events (title)
UPCOMING EVENTS
Upcoming Events
October 18 @ 7:30 pm
-
9:30 pm
October 19 @ 4:00 pm
-
5:00 pm