Featured News
Banner
General News
News from the Early Music Community
…this "Macbeth" is a painstakingly assembled revival of a version that's about 350 years old, adapted by William Davenant as London's theaters reopened after being shut down for 18 years during England's Civil War.
Source: The Washington Post. Published: September 6, 2018.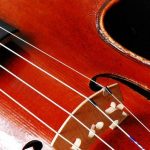 Abstract algebra class gave me the kick in the rear I needed to focus on the relationships between notes
Source: Scientific American. Published: August 30, 2018.
Carousel Tile
Upcoming Events (title)
UPCOMING EVENTS
Upcoming Events
September 23 @ 7:00 pm
-
9:30 pm
September 26 @ 7:00 pm
-
8:00 pm