An Expatriate's Enduring Legacy Back Home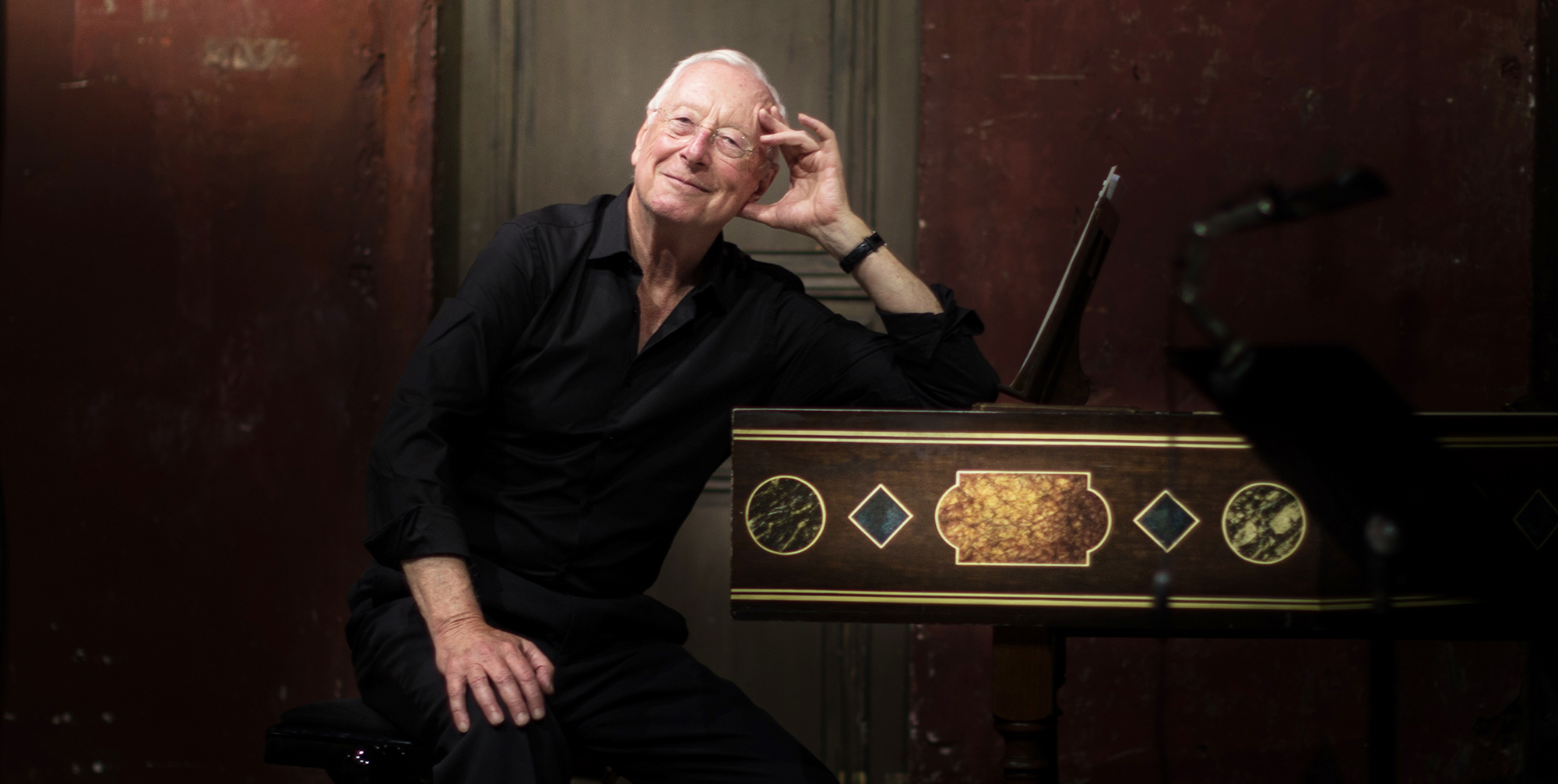 In February, William Christie came to New York as part of his annual residency with the Juilliard School's Historical Performance program, which culminated in his leading the participants in Handel's early oratorio Il trionfo del Tempo e del Disinganno.
Soon after arriving, Christie overheard a chance encounter in the elevator among some young musicians from other programs, which he was eager to relate: "I didn't introduce myself but just listened. This one violin student was very excited and said, 'I've finally gotten my Baroque bow!' The person next to her asked, 'Why is this so important?' And she responded, 'Because I realized I've got to play differently than I play on my modern violin, and I think it's a really good idea. This bow is so small, it's like a finger…' Here were two students in a modern violin class, in an American conservatory, and they were talking about Baroque bows. This is pretty wonderful!"
What delighted Christie about this little episode was how neatly it illustrated the sea change in attitude on the American scene toward the study of historically informed practice—not just from when he was himself a student more than a half-century ago, but within the present generation. When he became artist-in-residence at Juilliard in 2007, it marked his first engagement at an American conservatory since settling in France.
"If you look back 25 years ago, the idea of bringing a Baroque violin into the Juilliard School would have been absolutely unheard of," Christie remarked in a recent phone interview. The grand seigneur of the French Baroque revival, now 77, has been based in France since the 1970s, but his ongoing influence as a leading figure in the field of early music would not have become so widespread without some key relationships to New World institutions.
American Cross-Connections
Already in 1989—just a decade after founding Les Arts Florissants, the Paris-based early-music ensemble—Christie and his musicians paid a visit to the Brooklyn Academy of Music to introduce their signature production of Lully's Atys to New York. John Rockwell in The New York Times declared it "a triumph for Mr. Christie, for the Brooklyn Academy, for French culture then and now, and for Lully's reputation." That adventure forged a vital connection with BAM, where several of Christie's major projects have found devoted audiences in the ensuing decades.
In 2007, Christie launched a two-year residency at Juilliard with Les Arts Flo. Their collaboration with Juilliard students proved so stimulating that Christie has returned annually as artist-in-residence. He is regarded as a godfather of historical performance at Juilliard, which was officially established in 2009 as a graduate-level scholarship program that covers tuition. Christie mentors the students, including the instrumentalists who comprise the Juilliard415 ensemble, through master classes, rehearsals, and performances that are a program highlight.
"The top performances of my life have been with Bill Christie," says Ravenna Lipchik, who came to Juilliard to study Baroque violin after pursuing a successful career playing modern violin. In February, she performed as part of the Juilliard415 ensemble in Christie's Handel program. "I have yet to come across anyone with such an exact, incredibly specific vision of the sound world he's searching for at any given moment," Lipchik continues. "Performing with Bill makes you fearless. He requires full commitment to whatever we're trying to communicate. This makes for adrenaline-pumping wildness, as well as absolutely sublime intimacy—a truly astonishing feat to achieve with an orchestra."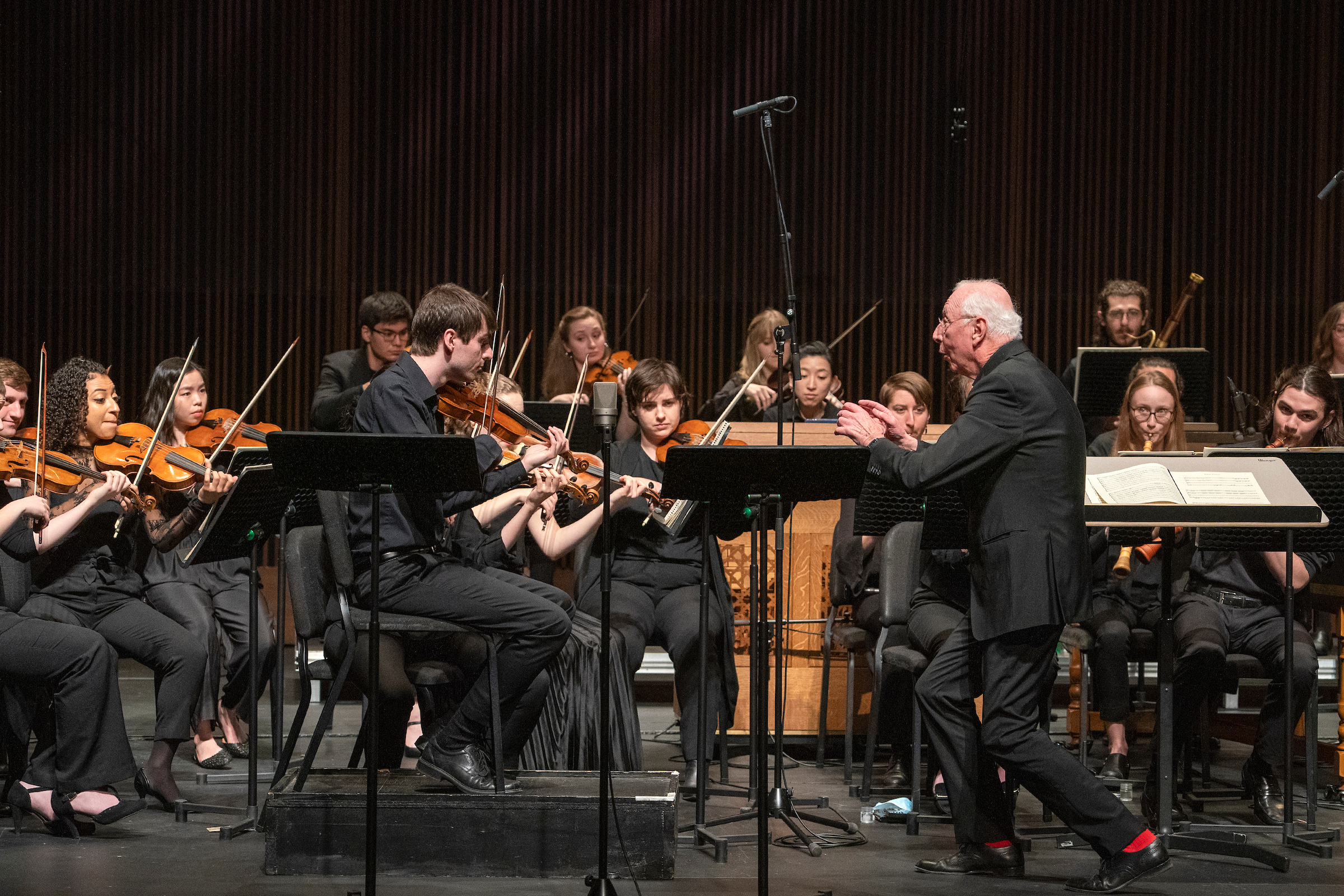 Christie was the first American to be named a professor at the Paris Conservatoire, where he taught from 1982 to 1995. Education remains an essential component of his sense of mission; indeed, Christie's role as a teacher and guide is closely intertwined with his performance priorities, part of a powerful feedback loop between youthful energy and the wisdom accumulated through experience.
For example, he invites a selected group of his Juilliard students to participate in Dans les Jardins de William Christie, the summer festival that has been taking place at his estate in Thiré since 2012. Set amid a bucolic, five-acre oasis of lawns, hedges, and gardens, the festival sets this village in the Vendée in central-west France alight and serves as a rite of passage for young professionals just starting out on their careers. This summer's edition, held as usual in the last week of August, will pay tribute to the 400th anniversary of Molière's birth with a focus on incidental music written by Lully and Charpentier.
"I'm very proud of Juilliard," Christie says when asked to assess the current situation of historically informed instrumentalists and singers in America. "There were marvelous moments before. Indiana University for the last 40 years has been trumpeting early music and early performance practice, for example. And now there are maybe 20 or so extraordinary pockets of incredible culture, from Texas up to Seattle and from Maine down to Miami. I think Juilliard is now the cutting edge, standing like a beacon."
The conductor, lutenist, and educator Stephen Stubbs, who also spent a lengthy period based in Europe before returning to his native Seattle—and since to his current base of operations in Los Angeles—sees Christie's work straddling the Old and New Worlds as evidence of a recent change in paradigm in the early-music sphere.
"When I left first for England in the early 1970s and then the Continent in the 1980s, there was simply no question in my mind that you had to be in one of the major scenes in Europe if you wanted to be where the action was," says Stubbs. But on the basis of Christie's achievements at Juilliard, together with his own activities co-directing the Boston Early Music Festival with Paul O'Dette, Stubbs argues that a new spirit of "mutual recognition" spanning the Atlantic has taken hold.
"America can no longer be regarded merely as the also-ran provinces. At this point, it's about not only bringing Europeans to America but Americans to Europe. New York and Boston do rank with London and Paris and Berlin and Rome as real centers for early music now. And that's quite an achievement over the last 30 years."
The Missing Ingredient
In general, Christie affirms the high technical quality of the American musicians entering the early-music field. But he emphasizes that this is hardly all that's required. Christie recalls then-dean Ara Guzelimian telling him, when he was first hired by Juilliard, that he would encounter students who could "play better, faster, louder than almost anybody in the world. They've got technique and an extraordinary command of their instruments. But they do lack a few things." Sending them to France would be "a bit like a finishing school in the old-fashioned sense." As Christie views it, the missing ingredient is, simply put, "culture." By which he means not only the education but the confidence indispensable for "putting a piece of music into a context that is going to make that piece of music better."
To illustrate the point, Christie resorts to an anecdote, a favorite teaching method. "I was doing some master classes with [mezzo-soprano] Jennie Tourel in Graz back in the '70s, where she was coaching a young American singer with a very beautiful voice in a Wolf lied. It was pretty bland, and Jennie asked if she understood the text. It involved a simple description of flowers in a little country meadow—beauty in contrast to the protagonist, who sees only ugliness and despair in her own life. Jennie said to her, 'You can't forget the text. Because you're telling an audience a story that has an enormous emotional impact.' It was a very important moment for me as well."
Understanding the larger "story"—the sense of culture Christie believes is often missing for some Americans—is what he aims to offer the students who come to study with him at Dans les Jardins, as well as those who participate in Le Jardin des Voix. The latter is the academy for young singers, under the auspices of Les Arts Flo, which Christie founded in 2002 and co-directs with his associate, the British tenor and conductor Paul Agnew. Every two years, an ensemble of six to eight singers is chosen from a field of 250 to 280 applicants.
"We have these brilliant students coming from Juilliard. They don't need very much. But they need to know what perhaps sound like silly things to a lot of people," he explains. "Can they place a biblical personage? Can they talk about the New Testament? We might not be religious today, but the fact is, an awful lot of music has been written by Christian composers for Christian audiences. It's the same thing with classical mythology—if, for example, you are a musician playing or singing Roman music of the 17th century. We need to know what we're talking about. It adds depth, it adds an intelligence, and we can give that to them."
Christie is clearly referring to an understanding that transcends mere academic knowledge—something that must be experienced and becomes internalized. "The simple fact is that just coming to Europe is life-changing. I've gone through it. Can you imagine, these students from Juilliard spend a month at my country house in France, working on French repertory, and then they go to Paris to rehearse and perform in the Sainte-Chapelle. You cannot be in the Sainte-Chapelle and not be intoxicated with what you're seeing and feeling. It's very simple. And the lovely thing is, once they get themselves involved in all this, the Americans become some of the best musicians in the world."
A Forgotten History
Yet Christie bristles when memories are triggered of the condescension he has sometimes encountered in Europe: "'Oh, you come from Buffalo, New York! My God, what an enormous leap towards culture and civilization you've made!' I used to get sort of hot under the collar about all this, but I don't any longer."
When he made his own life-changing decision to head to Paris in 1970, it was not the obvious destination for a young musician already committed to the cause of early music. Instead, during those turbulent years at the height of the U.S. involvement in the Vietnam War, Paris offered a reassuring harbor for Christie and his fellow Americans who wanted to avoid becoming "army fodder." But the early-music revolution had not yet taken hold in France.
"People forget in Europe that early music had its beginning perhaps in places like Amsterdam or London, but also in very disparate areas in the States," Christie says. "Take a look at Boston in the 1960s, with Frank Hubbard and Bill Dowd and all the satellites around them. They were playing with people who were still using Challis [pedal harpsichords] and all that."
"Growing up in Buffalo, where we had a marvelous symphony orchestra, I had an extraordinary piano teacher, Laura Kelsey, and she knew the world." Christie became transfixed by his first encounter with the sound of the harpsichord as a child: His grandmother had taken him to a Messiah at which the continuo was played by Squire Haskin (a colorful organist based in Buffalo who came to a tragic end when he was murdered on the eve of retiring).
After trying out pre-med and art history at Harvard, Christie found his milieu under Ralph Kirkpatrick at Yale. "There was no discussion about temperament or diapason, but there were things going on in places like Buffalo and Boston that were not happening in Europe, or certainly not in France. We had an edge on Europe."
Christie now recalls with wry bemusement the battle lines drawn in those pioneering years of the early-music revival. "Certainly, when I became a professor at the Conservatoire in Paris in 1982, there was serious resistance by people who said it was a fad. Pierre Boulez went so far as to call it a kind of kitsch and said that instruments evolve to be played better—which is not really true. They play better the repertoire that was written for them."
Indeed, Christie thinks an "enormous gulf" still separates the modern instrument player and the early-music specialist. "It has to do not with their generation—I think of those students in the elevator—it has to do with their teachers. Is there still resentment or hostility? Yes, there is. I see it in the modern orchestras, for example, in Europe, where people who play modern instruments in modern orchestras realize that they're up against something which they dismissed years ago."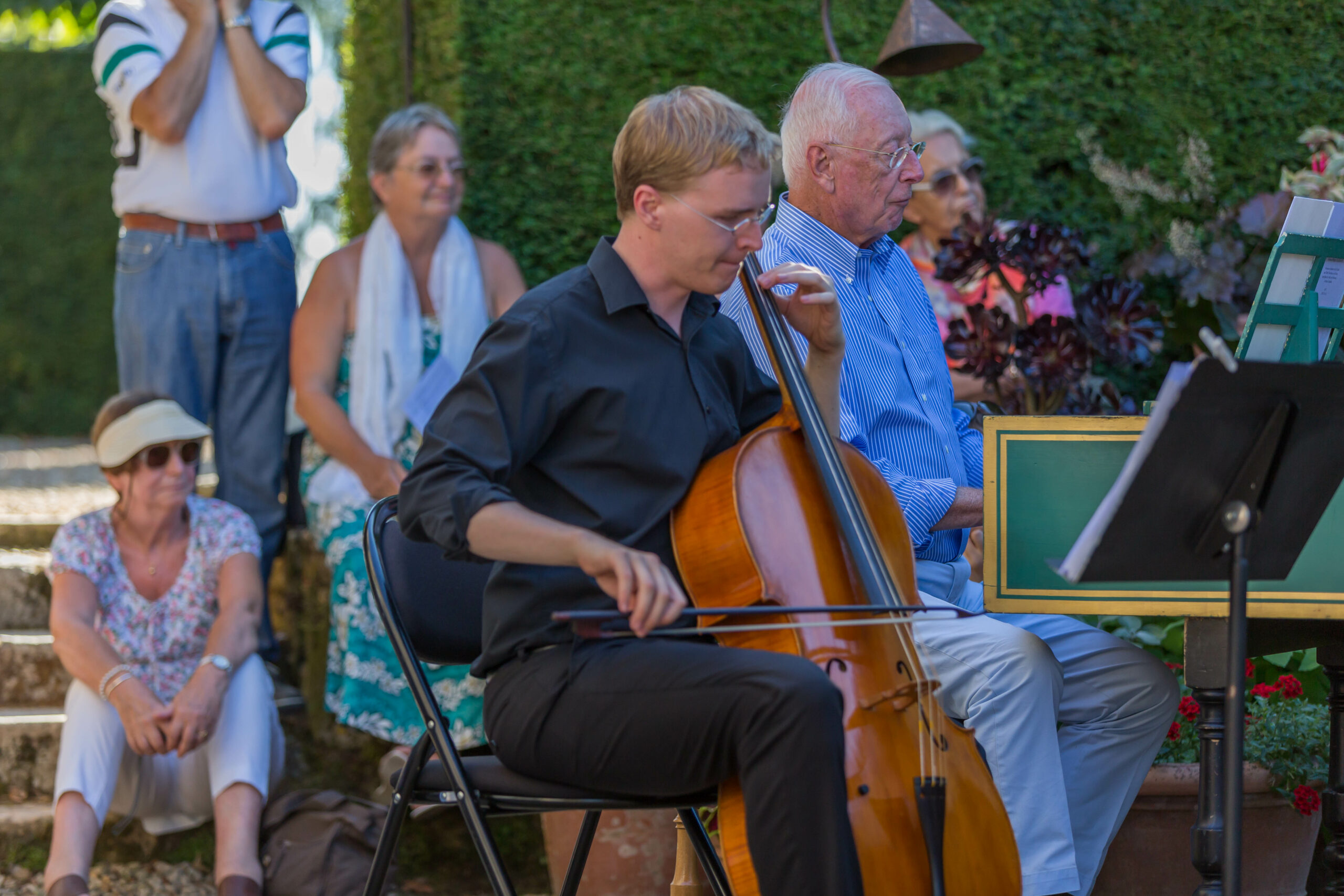 Jeannette Sorrell, founder and director of the Cleveland-based Baroque ensemble Apollo's Fire, sums up a key lesson from Christie's career that has inspired her: "Bill went somewhere, knowing what he wanted to do, and planted some roots. He invested years in building a great Baroque orchestra and in building support for it in the community. I think it's a lesson in what can be accomplished if you stick with something and devote yourself to building it at a very high level."
Sorrell also praises Christie's success in bringing performing editions of French Baroque repertoire to light. "His work has been such a gift to all of us in the younger generation. We probably wouldn't have access to them had he not captured the attention of publishers and funders who see that this is fantastic music. Modern audiences love it, if it's done well."
Working Hard for It
There's a Henry James-like irony to the fact that it took the American interloper Christie to enlighten the French about the treasures of the French Baroque they had been overlooking—an irony that becomes all the more pointed in view of the breakthrough vehicle through which Christie accomplished this. The composer of the 1675 tragédie lyrique Atys was himself born abroad, changing his Tuscan surname Lulli to Lully when he gained French citizenship. Les Arts Flo premiered the performing edition Christie unearthed from the Bibliothèque nationale, to Jean-Marie Villégier's staging, in Prato, Italy, in 1986, and at the Opéra-Comique in Paris the following year.
Christie cast the tenor Howard Crook, also an American, as his first Atys. "I chose him because he had a beautiful voice, but also because he had a beautiful brain," as the conductor puts it. "And he understood the keynote text of Atys. He knew how to declaim it."
Stephen Stubbs, who had been mentored by Alan Curtis, joined Les Arts Flo to play lute on the Atys tour. "You'd think that this moment would have come from some French conductor. But somehow Bill caught the imagination of the French in a different way. They felt that he was leading them to the promised land of the Baroque, and he really did make the French discover their own musical patrimony. There is something about the American mentality vis-à-vis history, the history of Baroque music, that means we know that we have to work for it, we have to discover it and make it our own. Whereas there is a bit of a sense of entitlement among the Europeans. That knowledge that we had to dive in deep is, in a way, the special advantage of the Americans."
From the students' and performers' perspective, according to Rachel Lipchik, Christie's determined vision "can be challenging in the initial stages of rehearsal. The more capable he believes us to be, the less patience he has for us to get on board! But he is always so clear about the why of it all: whether that be relating a violin articulation to the text of a recitativo, adjusting orchestration due to the register of a singer's line, or the voicing of a chord in the continuo part to invoke a different emotional response. The exquisite details create the masterpiece, and the result is undeniable. He creates a cohesion within the group that allows for the utmost flexibility and nuance while bringing out the boldest of flavors in the music."
Coming back to America in these politically charged times inspires Christie to reflect on the bigger picture: "I see a country which is literally going through a chaotic and awful moment in its social life. Culture is a way of avoiding contact with the awfulness. But culture is also one of the ways that we're going to get out of it. Can music save humanity? I'm not sure. But we're trying to concentrate on things that are perhaps more important in the long run."
Thomas May is a freelance writer, critic, educator, and translator whose work has been published internationally. The English-language editor for the Lucerne Festival, he also writes for such publications as The New York Times and Musical America.