Member
Contact Information
alison@alisonmelville.com
http://www.alisonmelville.com
Location
Toronto, Toronto, Toronto, Toronto, Toronto, Ontario, Ontario, Ontario, Ontario, Ontario
Early Music Skills & Interests
Flute, Recorder
Early Music Affiliations
Board Member -EMA, Board Member -Other, Educator, Music/Artistic Director, Performer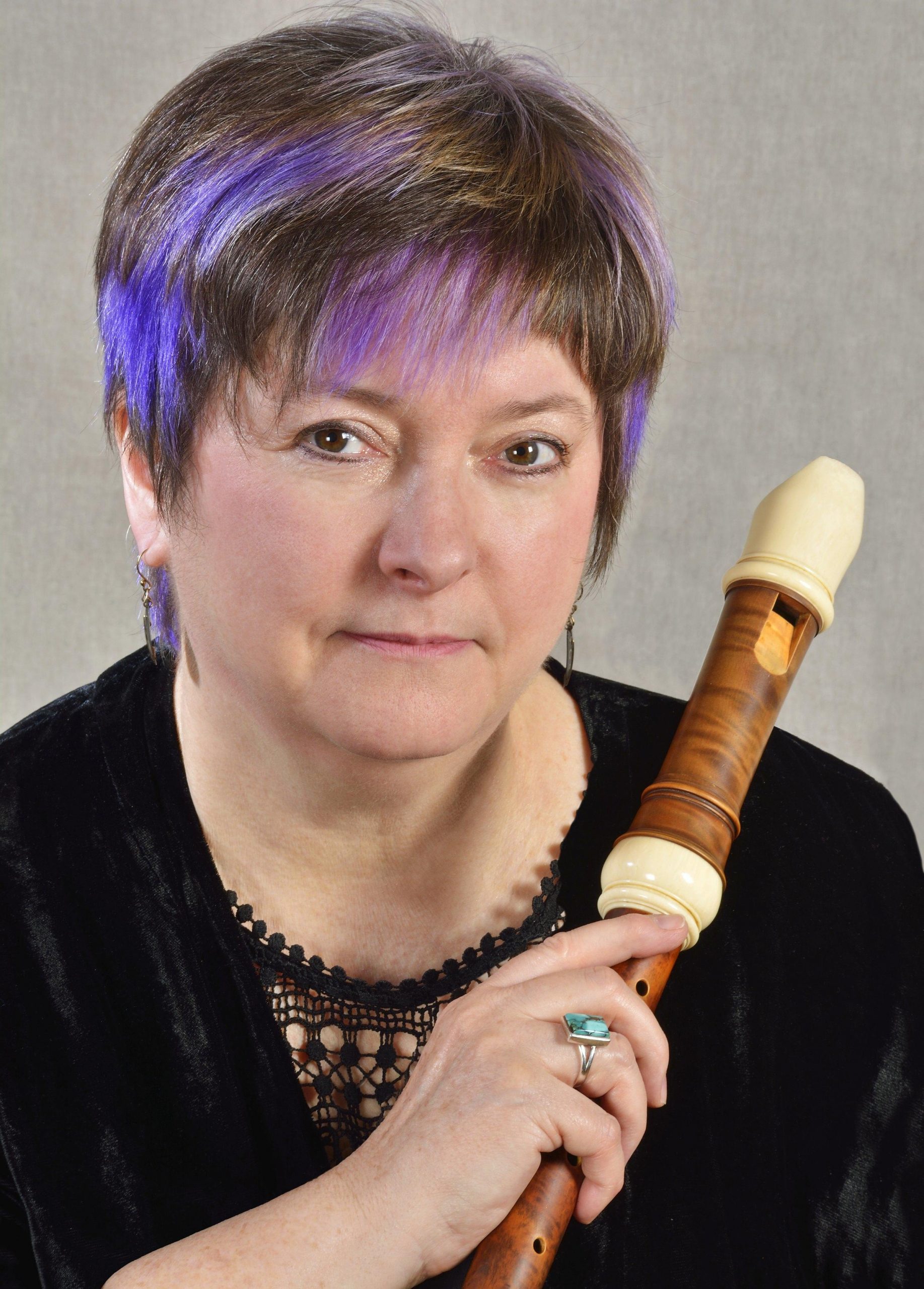 Biography
Toronto-born Alison Melville began her musical life in a school classroom in London (UK). Her subsequent career as a player of recorders and historical flutes has taken her across North America and to New Zealand, Iceland, Japan and Europe. Besides being a member of the Toronto Consort and Ensemble Polaris, she appears regularly with the Tafelmusik Baroque Orchestra as orchestral player and/or soloist, is Artistic Co-Director of North Wind Concerts, and collaborates in many varied artistic endeavours in Canada and beyond. A few favourite memories include live-to-film performances of Harry Potter and the Prisoner of Azbakan; with the Toronto Symphony and London Symphonia; solo school shows in inner-city London (UK); an improvised duet for Baroque flute and acrobat in northern Finland; and, oh yes, a summer of concerts in Ontario prisons.
Over the recent Covid-caused performance pivot, Alison appeared in filmed concerts and online projects with Toronto Consort, Tafelmusik, Opera Atelier, the Bach Children's Chorus, Toronto Bach Festival, Chamber Music Society of Mississauga, Guelph Improvisation Festival and others. Her extensive international television, film and radio credits include soundtracks for The Tudors (with the Toronto Consort), Vikings, CBC-TV's beloved The Friendly Giant, films by Malcolm Sutherland, Atom Egoyan, Ang Lee and others, and she can be heard on over 65 CDs including several critically acclaimed solo recordings.
Alison taught at the Oberlin Conservatory of Music from 1999-2010, is currently on faculty at the University of Toronto, and teaches at early music workshops across North America. She has published two books of original studies and an edition of Scottish tunes for recorder and/or Baroque flute, all of which are available from Pipistrelle Music. www.alisonmelville.com
"…she shapes the phrases marvelously; music, breath, and ornaments are as one. This is art beyond time – the moment might last forever." Early Music America
Events
No Events Found.