Member
Contact Information
alexa.pilon@gmail.com
Location
ARLINGTON, Virginia
Early Music Skills & Interests
Bassoon, Cello, Dulcian, Renaissance Winds, Vielle, Viola Da Gamba
Early Music Affiliations
Conductor, Instrument Maker/Repairer, Music/Artistic Director, Musicologist, Performer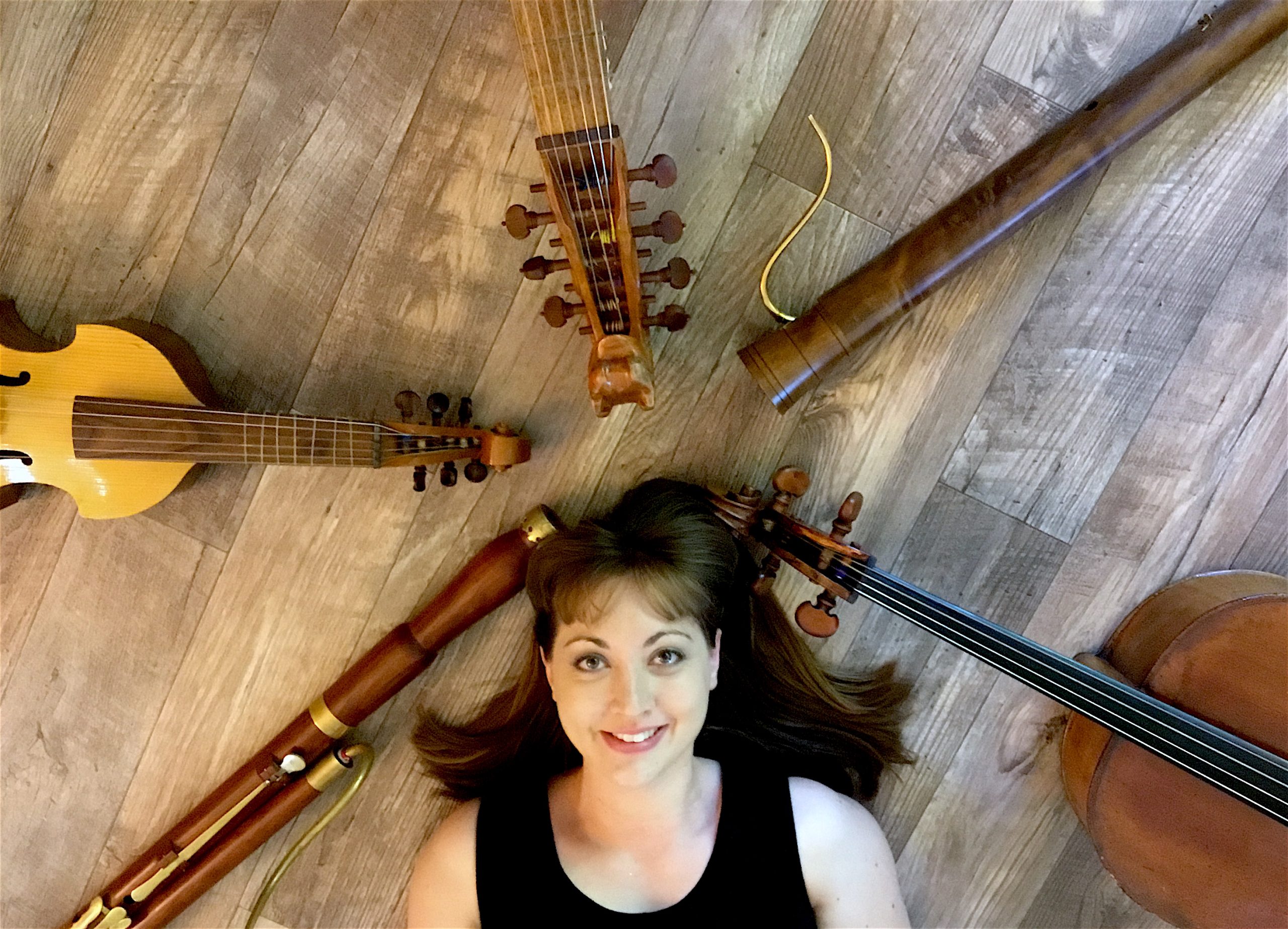 Biography
Recently described by Early Music America as "a special artist with a brilliant future," Alexa Haynes-Pilon has quickly established herself in the early music scene, performing on baroque cello, viola da gamba, baroque bassoon and dulcian. She is the principal cellist of Musica Angelica Baroque Orchestra, co-director and cellist/gambist of Musica Pacifica, and co-founder of Ensemble Bizarria, a Los Angeles-based early music chamber ensemble. She has performed with numerous American ensembles, including the American Bach Soloists, Los Angeles Chamber Choir, Opera NEO, Burning River Baroque, Long Beach Opera, the Albany Consort, the American Contemporary Ballet, Los Angeles Baroque Players, and Con Gioia. In Toronto, she was a founding member of the early music ensemble, Rezonance, and performed with Accenti Vocali and played in Handel's Hercules with Tafelmusik Baroque Orchestra. Recent concerts and tours have taken her all over the United States and Canada, as well as Bogotà, Columbia, and Mexico City, Mexico. Recent recordings include Aryeh Nussbaum Cohen Sings Gluck, Handel and Vivaldi with American Bach Soloists, as well as Agostino Steffani duets under the Musica Omnia label titled Agostino Steffani: A son trés-humble service, Duets for Sophie Charlotte of Hanover. She has recorded for the TV show, Hannibal, and was the featured solo cellist on the soundtrack to the highly acclaimed 2017 documentary That Never Happened: Canada's First National Internment Operations.

After completing her BMus and MMus in cello performance at Brandon University, Alexa Haynes-Pilon earned a performance certificate from the University of Toronto in connection with the Tafelmusik Baroque Orchestra, studying cello with Christina Mahler and viola da gamba with Joëlle Morton. Alexa recently earned a DMA at the University of Southern California, where she studied baroque cello and viola da gamba with William Skeen, and baroque bassoon and dulcian with Charlie Koster. She has participated in most of the major Early Music festivals and workshops in North America including the Tafelmusik Winter and Summer Institutes, the American Bach Soloists Academy in San Francisco, the Vancouver Early Music Festival, the Twin Cities Early Music Festival, and the Boston and Berkeley Early Music Festivals.

Alexa's passion is to create music and connect with members of the community, and because of this, she co-founded and is co-Artistic Director of Los Angeles Baroque (LAB), a community baroque orchestra based in South Pasadena, CA. In addition, she has introduced thousands of elementary and secondary school students to Renaissance and baroque winds and viols through her work with the Crumhorn Collective, in collaboration with Ars Lyrica Houston's outreach program in Houston. Alexa has been a guest conductor for the Orange County Recorder Society, the Pacifica Viola da Gamba Society, and the Southern California Recorder Society. She has been a faculty member at the San Francisco Early Music Society (SFEMS) Recorder workshop, as well as a faculty member (viola da gamba and dulcian) at the Road Scholar Hidden Valley Workshop in Carmel Valley, CA. This past summer, she was on faculty (viola da gamba) at the Port Townsend Early Music Workshop near Seattle. This coming summer, Alexa will be on faculty at the SFEMS Baroque Summer Workshop.
Events
No Events Found.