Member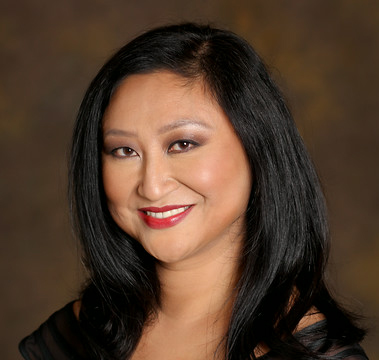 Biography
Described by critics as having "simply unbelievable vocal power and control" and "a winning stage personality," soprano Wanda Yang Temko holds a doctorate in performance from the Indiana University Jacobs School of Musicin Bloomington, Indiana. Other degrees include a Master of Music degree in Voice Performance from Georgia State University and a Bachelor of Arts degree in Psychology and Liberal Studies from Emory University. She made her international operatic debut in Mozart's Die Zauberflöte in Rome. Other highlights include the Mother in Menotti'sAmahl and the Night Visitors and Morgana in Handel's Alcina.
Acclaimed for performances on the operatic and concert stages, she has collaborated with some of the most renowned Early Music artists of our time, including Andrew Lawrence-King, Paul Hillier, Nigel North, Paul Elliot, and Stanley Ritchie. An acknowledged interpreter of Johann Sebastian Bach, she was a semi-finalist in the inaugural year of the Chimay Baroque Singing Competition. As a recitalist she performs throughout the country, featuring the works of Barber, Rachmaninoff, Ravel, Handel, Bach, and the great German Romantic composers. Wanda's interest in contemporary music is equally keen, as evinced by her skilled and nuanced performances of the works of Olivier Messiaen. As a professional chorister, she has performed with conductors such as Robert Shaw, Robert Spano, Donald Runnicles, William Fred Scott, and Alfred Calabrese. Dr. Yang Temko is a founding member of Skylark Vocal Ensemble.
A multi-faceted performer, she was the host of Afternoon Classics and Concert 90 on Atlanta's own NPR affilliate, WABE, 90.1 FM, where for seven seasons she also wrote, produced, and hosted a weekly show highlighting singers and their connections to their art and the world, called "The Art of Song."
Events
No Events Found.