Member
Contact Information
Location
Montreal, Quebec
Early Music Skills & Interests
Alto (Voice), Countertenor (Voice)
Early Music Affiliations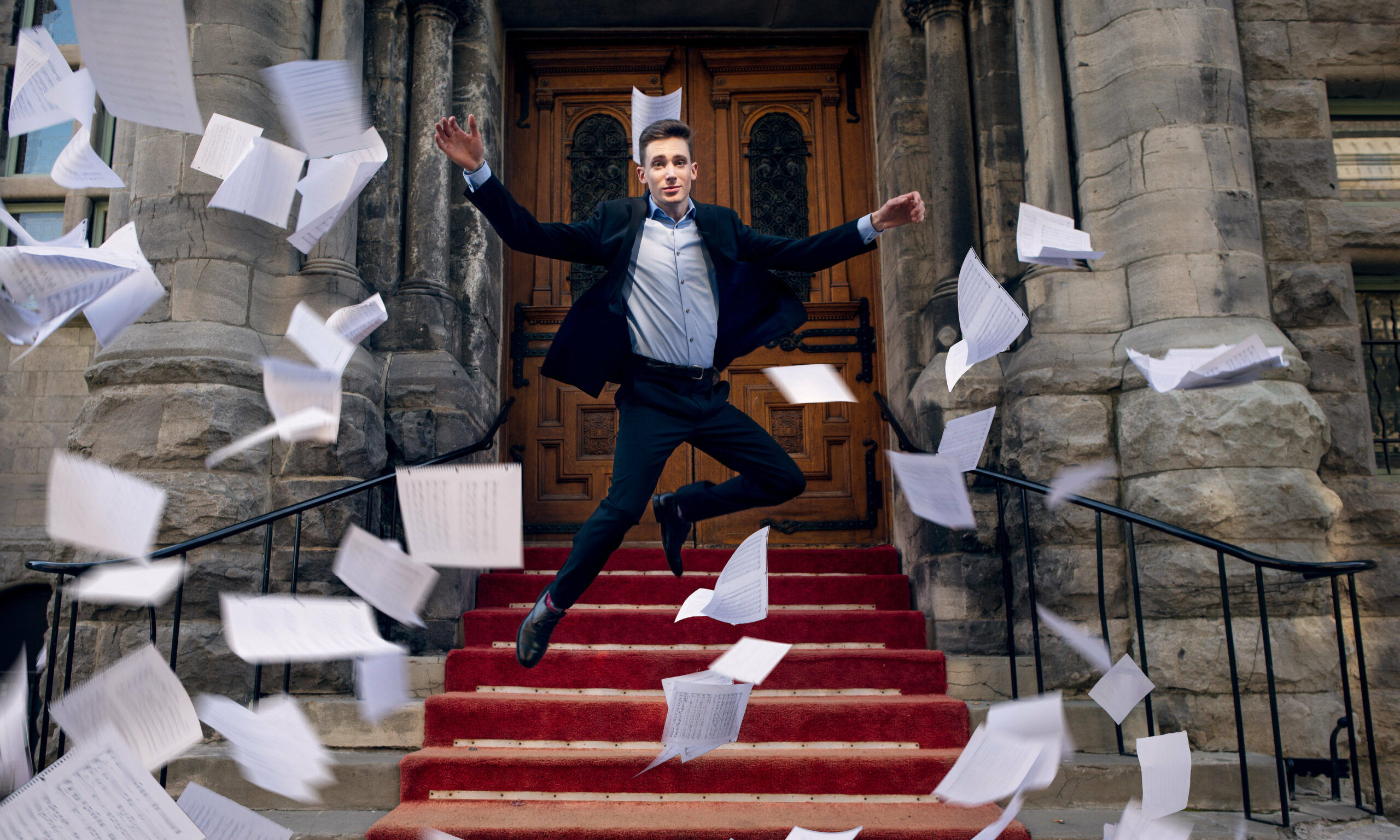 Biography
William Duffy is a California-born, Montréal-based countertenor soloist and ensemble singer, praised for his "command of the seemingly impossible high tessitura" (South Florida Classical Review). While his first contact with music was through the strings of his 1/16 Suzuki violin, today William prefers the medium of vibrating air with his body as the instrument. He continues to explore the extremes of his musical voice as a soloist and ensemble singer through the music of the renaissance, baroque, and today.
His recent performance highlights include a new album DISTANCE (ATMA Classique) with The Church of St. Andrew and St. Paul; "Negro Spirituals", a lecture-recital given by conductor Floydd Ricketts of newly-founded Ensemble Noir, whose mandate is to illuminate choral works written by or about people of colour; Carlo Gesualdo's Tenebrae Responsories for Holy Saturday with Seraphic Fire; and J.S. Bach's oratorios for Easter and Ascension on tour across Canada with Ensemble Caprice.
William's other notable endeavours include performing Songs of Unrequited Love written for countertenor, horn, and harp by esteemed Canadian composer Donald Patriquin, and an "urban pilgrimage" concert-installation of Joby Talbot's Path of Miracles with Voces Boreales. William also sings weekly at The Church of St. Andrew and St. Paul in Montréal, where he has performed various works by contemporary composers, including: David Lang's Little Match Girl Passion, Gregory Spears's completion of the Mozart Requiem, Robert Koolstra's Bach Markus-Passion reconstruction, and Arvo Pärt's Passio. William is a member of the chorus of the Montréal Symphony Orchestra.
William has enjoyed recent performances of Pergolesi's Stabat mater with Vermont Chamber Artists; the world premiere of Nanumissuat – Île-Tonnerre, by Innu poet Natasha Kanapé Fontaine and Montréal composer Alexandre David; and Buxtehude's Membra Jesu nostri with Montréal Lutherans Downtown. Notably, the 2022-23 season will see William interpreting the extraordinary cantatas of Christoph Graupner with Geneviève Soly and Les Idées Heureuses; touring and recording with Seraphic Fire in Aspen, CO and South Florida; and performing J.S Bach's B-minor mass with Ensemble Caprice.
William holds degrees in vocal performance (California State University, Chico) and choral conducting (McGill University).
William has been privileged to be invited to a number of workshop programs, including the first tuition-free year of the American Bach Soloists Academy in San Francisco, the Illinois Bach Academy (2019), Tafelmusik Baroque Summer Institute (2016), and the Yale University at Norfolk Chamber Choir & Choral Conducting Workshop, where he was a choral conducting fellow under Simon Carrington (2018). He is proud to have participated in the Chanticleer Skills/LAB education program, both as a young singer and as assistant conductor (2011-15). He has been grateful to receive solo, ensemble, and masterclass coaching from Judith Malafronte, William Sharp, Jeffrey Thomas, Peter Harvey, Anne Monoyios, and Reginald Mobley. He has studied voice with John Mac Master, Clifton Massey, Tracy Smith and Winston Purdy.
As a conductor and educator, he has attended conducting workshops at the University of Illinois at Urbana–Champaign and the Eastman School of Music, Kodály educator training at Holy Names University, and the Lawrence University Acoustic Vocal Pedagogy Seminar led by Dr. Kenneth Bozeman and Dr. Ian Howell. William is a member of the American Choral Directors Association (ACDA), Early Music America, and Choral Canada. He has presented his research, "Arm gestures, our gestures: The role of conducting in coordinating breathing patterns among singers," at a number of national conferences, and his peer-reviewed journal article can be found online at: https://www.academia.edu/40272477.
For more information, visit his website: www.guillaumedufay.com
Events
No Events Found.