Member
Contact Information
communiceshan@hotmail.com
Location
Honolulu, Hawaii
Early Music Skills & Interests
Vielle, Viola Da Gamba
Early Music Affiliations
Board Member -Other, Educator, Performer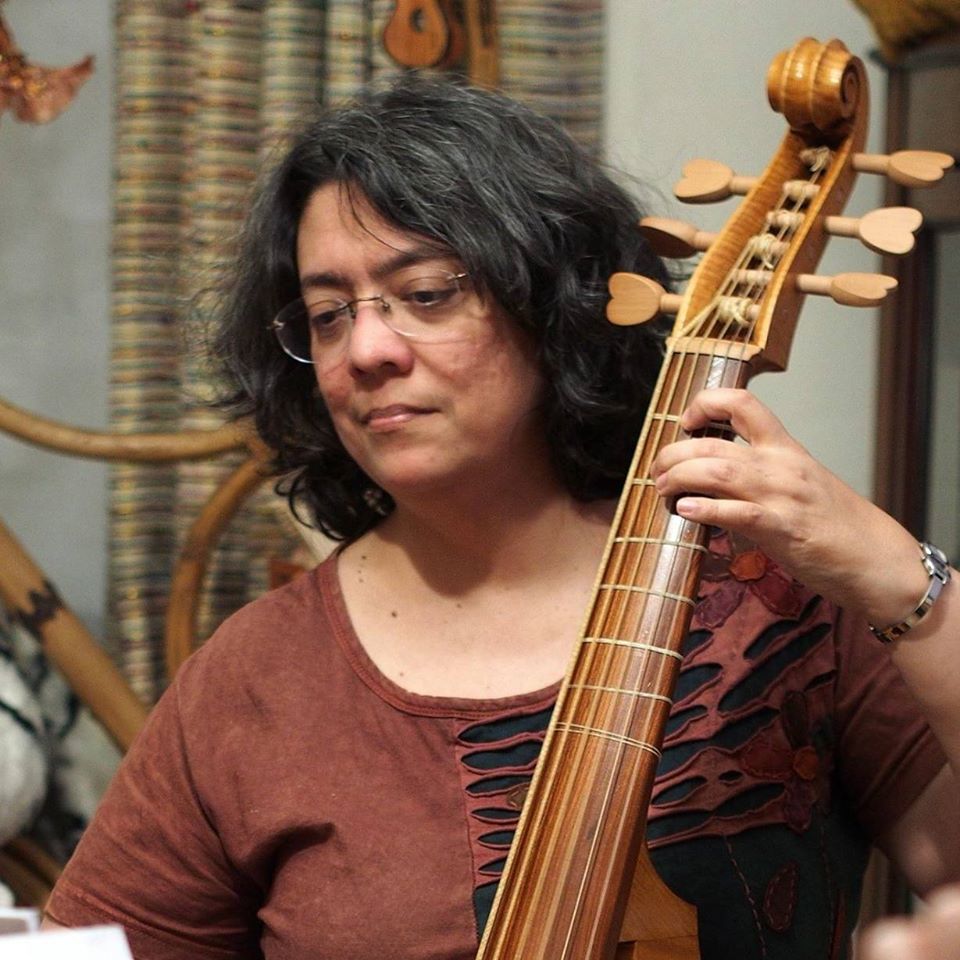 Biography
The first syllable of my first name is pronounced like saying the name of the letter A to rhyme with "may" and my listed email of communicESHAn@hotmail.com is a pronunciation hint if said as "communication" – but please note that I also have the address of Esha@prodigy.net, so if anything goes wrong with one of them you can use the other.
I am an American who grew up in Honolulu, Hawaii, USA and started playing the viola da gamba at the University of Hawaii after having seen Sarah Mead perform at the Oregon Shakespeare Festival. In more recent years I've been living both in Honolulu and London, UK. I had planned to keep traveling between them and eventually to teach a collegium class at the University of Hawaii, but I had to spend a lot of time in the UK to become eligible for residency, and then the UK Home Office had my passport for nearly two years as part of that process, and THEN the virus hit, so for now I'm only in London.
Pre-virus, I led the occasional viol consort sessions in Honolulu and had a busy schedule of social consort playing (both amateur and professional) at my house in London. I have always welcomed visits from people passing through London from other areas and countries, and invited local musicians so the visitors could have some social playing during the visit. I also held Try a Viol sessions for potential beginners at my London house and performed in the ensembles listed in this profile plus others. Ensemble Tramontana was formed in 2010/11 by five Trinity Laban students (see below) including me, but went on hiatus four or five years later; I revived it in early 2019 and am now the organizer and general director of it and its amateur arm, Greenwich Consort.
I have organized workshops/courses, conferences, and other events – of particular note is the Pan-Pacific Gamba Gathering, held in 2007 at the University of Hawaii's main campus (in Honolulu), which I organized and was the local host of with the help of the Viola da Society of America, other organizations, and an international committee of co-organizers.
Education:
– B.A. in music from the University of Hawaii at Manoa (with plenty of extra courses in English and other fields)
– Postgraduate study in the viol with Alison Crum at Trinity Laban Conservatoire of Music and Dance (in London), working toward an M.A. in Music Education and Performance
Events
No Events Found.