Member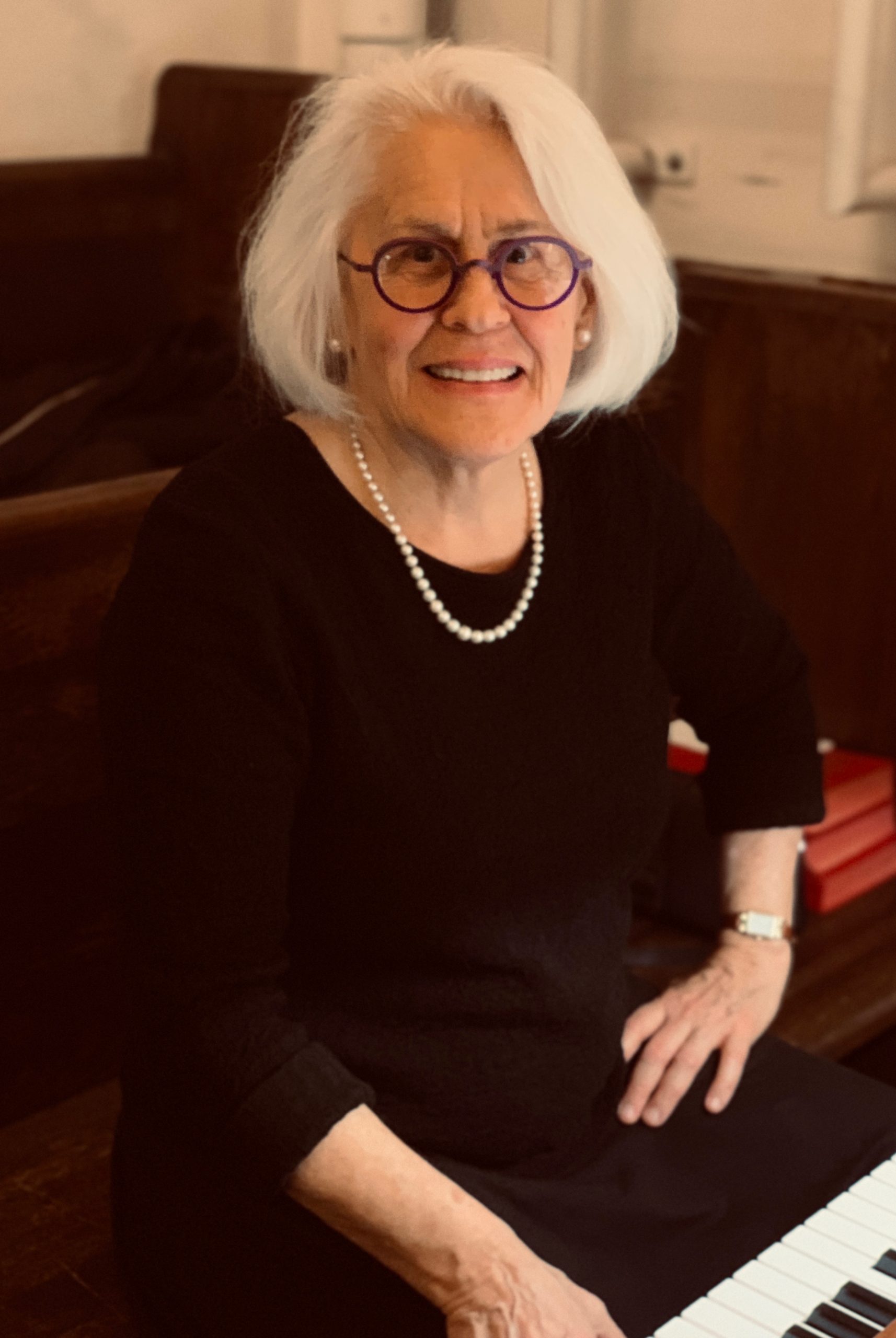 Biography
Frances Conover Fitch is a harpsichord and organ soloist and a "delightfully inventive and compelling" continuo player. She is available for online teaching and vocal and ensemble coaching.
Fitch helped found the groundbreaking ensemble for 17th-century music, Concerto Castello, and has performed with many ensembles: The Newberry Consort, Emmanuel Music, Arcadia Viols, Aston Magna, Boston Cecilia, Handel and Haydn Society, and The Boston Camerata, among others. Ms. Fitch has participated in major music festivals, including Tanglewood, Rockport Music, Aix-en-Provence, Pepsico Summerfare, Tage Alter Musik (Regensburg), and the Festival de Musica Antigua in Mexico.
Ms. Fitch has more than a dozen recordings, including a solo disk on Wildboar and a 2-CD release of music of Elisabeth-Claude Jacquet de la Guerre. Her playing has been noted for its "precision and delicacy of wit."
Frances Fitch was a member of the faculty of the Longy School of Music for nearly three decades, teaching harpsichord, organ, chamber music, figured bass improvisation and bibliographic research. She founded the Longy Early Opera Project, and served as Chair of the Early Music department for many years, as well as Acting Academic Dean. She initiated the addtion of a Historical Performance Emphasis track for Masters candidates in the String and Wind departments. At Longy, she advised many students, served on strategic planning committees, made curricular policies and supervised and evaluated her faculty colleagues. In 2006, the Longy School of Music awarded her the George Seaman Award for Excellence in the Art of Teaching.
Ms. Fitch is on the faculty of Tufts and Brandeis Universities and of The New England Conservatory, teaching figured bass, organ, and harpsichord. She also maintains a private studio in the Boston area, is Minister of Music at St. John's Episcopal Church in Beverly Farms, and is a past Program Director of Early Music Week at Pinewoods Camp. She has served on the Board of the Cape Ann Symphony and is a Member of the Corporation of the Boston Early Music Festival.
As a visiting professor at several institutions in North America, Ms. Fitch has performed, coached ensembles and given group and private lessons in harpsichord, performance practice and figured bass. For two years, she was Guest Professor at Wellesley College, teaching figured bass and directing the Collegium Musicum, and was Guest Professor at East Carolina University, teaching performance practice and harpsichord. During the 2012-13 academic year, Ms. Fitch was a full-time Guest Professor in the Performing Arts division of Ferris University in Yokohama, Japan.
Ms. Fitch has also taught Leading Congregational Song for the Episcopal Diocese of Massachusetts, as well as workshops on figured bass improvisation for the American Guild of Organists and the Japan Harpsichord Society. With Jack Ashworth of the University of Louisville, she is co-author of the newly revised (2020 figured bass workbook, Running the Numbers: A Thorough Figured-bass Workbook for Keyboard Players.
Frances Conover Fitch received a Bachelor of Arts degree, cum laude, from Bard College. Her Master of Music degree is from The New England Conservatory of Music, where she studied organ with Yuko Hayashi and harpsichord with John Gibbons. She then pursued post-graduate studies with Gustav Leonhardt (harpsichord) and Veronica Hampe (continuo) at the Sweelinck Conservatorium in Amsterdam. While employed by the Schola Cantorum Basiliensis in Switzerland, she served as continuo player for student recitals and master classes.
Among Ms. Fitch's performances in recent years were faculty recitals at Tufts University and The New England Conservatory, playing as harpsichord soloist in Brandenburg Concerto Number 5, and performing the world premiere of a composition for harpsichord by John McDonald. She has also played the 5th Brandenburg with Symphony by the Sea and the North Country Chamber Players, and has played Bach's Goldberg Variations for the San Diego Harpsichord Society and The Gilmore Festival. In 2009, she toured with The Boston Camerata, playing harpsichord and organ continuo for a John Calvin-era program entitled A Symphony of Psalms.
A recent project is Ms. Fitch's orchestration of Bach's Art of Fugue for ten instrumentalists – winds, strings and keyboard – that brings out the brilliant architecture of this work through the use of each instrument's special color. In 2009, Ms. Fitch performed with the Newberry Consort at the Rockport Music Festival in Massachusetts, and joined them on tours in four subsequent concert seasons: 2012-2019. Rockport Music also recently presented Ms. Fitch and the builder of her French double harpsichord in a program called A Thousand Sunday Mornings. In addition, she has several times appeared in main stage performances at the Boston Early Music Festival.
The Newberry Consort's ongoing project, Celestial Sirens, has resulted in several concerts in Chicago and Cleveland featuring vocal, instrumental and solo keyboard works by and for women from 17th-century Italy and Mexico. The broadcasts of this program by American Public Radio have joined Ms. Fitch's list of radio recordings by national stations of numerous European countries, from the United Kingdom to Austria and Spain.
Events
No Events Found.