Member
Contact Information
gbozarth.musiquedujourpresents@gmail.com
Location
La Conner, Washington
Early Music Skills & Interests
Clavichord, Fortepiano
Early Music Affiliations
Concert Producer, Musicologist, Writer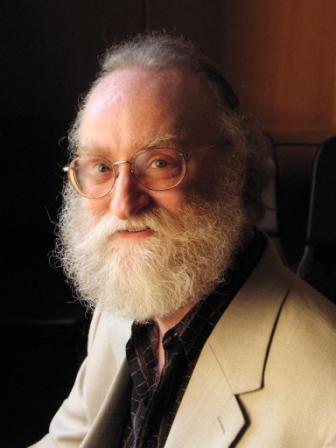 Biography
A music historian who owns a large collection of early pianos and specializes in accompanying German art song and coaching chamber music, George Bozarth founded the ensemble The Classical Consort and was Artistic Director of the Seattle early music series Gallery Concerts for 27 years. Currently, he is the Artistic Director of the Kennebec Early Music Festival in Bath, Maine (each year in August) and Co-Artistic Director (with fortepianist Tamara Friedman) of the early music series Musique du Jour Presents in Seattle.
As a scholar, Bozarth specializes in nineteenth-century studies, especially the music of Johannes Brahms and musical life in 19th-century Boston, and the early history of the piano. He was a founder of the American Brahms Society and is co-author (with Walter Frisch) of the article on Brahms for the second edition of The New Grove Dictionary of Music and Musicians (2000) and Grove Online. Bozarth is the editor of The Brahms-Keller Correspondence (University of Nebraska Press, 1996), Brahms Studies: Analytical and Historical Perspectives (Oxford University Press, 1990), On Brahms and His Circle: Essays and Documentary Studies by Karl Geiringer (Harmonie Park Press, 2006), the Brahms memoirs and correspondence of George Henschel (Harmonie Park Press, forthcoming), and the complete organ works of Brahms (G. Henle Verlag and the Neue Brahms-Ausgabe). He has published numerous articles on Brahms, focusing on compositional process, problems in chronology, documents, word-tone relationships in the songs and piano music, editorial issues, and questions of performance practice.
Bozarth has also edited the cantata Ach Gott, von Himmel sieh darein, BWV 2, for the Neue Bach-Ausgabe. His current projects include books on musical life in late 19th-century Boston and the Irish fortepiano maker William Southwell, and a volume of hitherto-unpublished letters by Cathy Beerberian. He has held grants from the American Council of Learned Societies, the American Philosophical Society, and the National Endowment for the Humanities.
Bozarth took his Ph.D. in historical musicology at Princeton University and is Professor Emeritus of Music History at the University of Washington in Seattle.
His collection of early pianos and other historical instruments is housed in the Skagit Early Keyboard Museum (SEKM!) in La Conner, Washington. To visit this collection, please send an email to gcbozarth@gmail.com.
Events
No Events Found.