Organization Member
Contact Information
(917) 754-5549
malrausch@gmail.com

Cleveland Heights
Ohio
Type of Organization
Performing Ensemble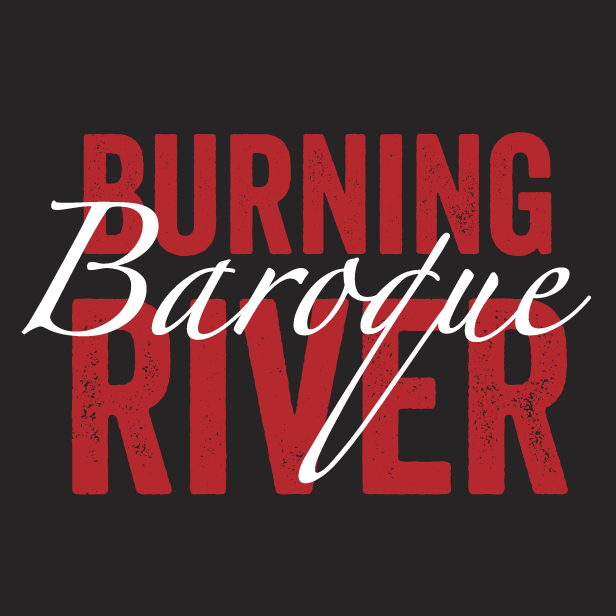 Biography
Burning River Baroque presents cutting-edge programs about issues that are on the forefront of social change. Inspired by the tremendous environmental reform that occurred after the Cuyahoga River burned, they throw open the doors of the concert hall to all audiences by offering most concerts for free/by donation and performing in both traditional and non-traditional venues. They involve the audience in the drama unfolding onstage by demonstrating the profound connections between issues in the baroque era and those of modern times, and they commission a new composition each season to further fuse together ideas of the past and present.
Praised by the Boston Musical Intelligencer as a group that "left an indelible imprint on my psyche," Cleveland-based Burning River Baroque is an innovative artist-run ensemble founded in 2012 with the goal of bringing the drama, passion, and vitality of Baroque music to life for contemporary audiences. Core members are Malina Rauschenfels, a Juilliard-educated multi-instrumentalist and composer, and Paula Maust, a Cleveland Institute of Music graduate who is currently pursuing a doctorate in harpsichord at the Peabody Institute of the Johns Hopkins University.
Founded in 2012, their ensemble name connotes the fiery passion they bring to their performances, connects them to Cleveland's history, and exemplifies their desire to create programs that inspire dialogue about contemporary social issues. When the sludge-filled and polluted Cuyahoga River burned in 1969, it was the catalyst for broad environmental policy reform. Music has long offered a space for outsiders to find a voice, and classical composers and musicians have often been at the forefront of political and social change. Burning River Baroque's high-energy performances educate and involve audience members from seasoned concert-goers to those just discovering classical music. They encourage a participatory concert atmosphere where the fourth wall is broken and audiences are involved in the drama that is occurring onstage. Recent programs have centered on themes of women's agency, suppressed and exiled composers, relationship violence, and hidden perspectives. They strive to create an inclusive and open concert environment where high-quality music is used as a vehicle to raise questions about relevant social issues, challenge beliefs, and inspire thought-provoking discussion. Equally comfortable in both traditional and non-traditional concert venues, they have performed on regional concert series throughout the midwest and have self-produced concerts in urban and rural libraries, coffee shops, and cafes. Since 2012 they have released three live CDs and DVDs and present 15-20 concerts each season.
?
Events
No Events Found.