Organization Member
Contact Information
(514) 219-2031, (514) 219-2031
susnapper@gmail.com

Montreal, Quebec
Type of Organization
Performing Ensemble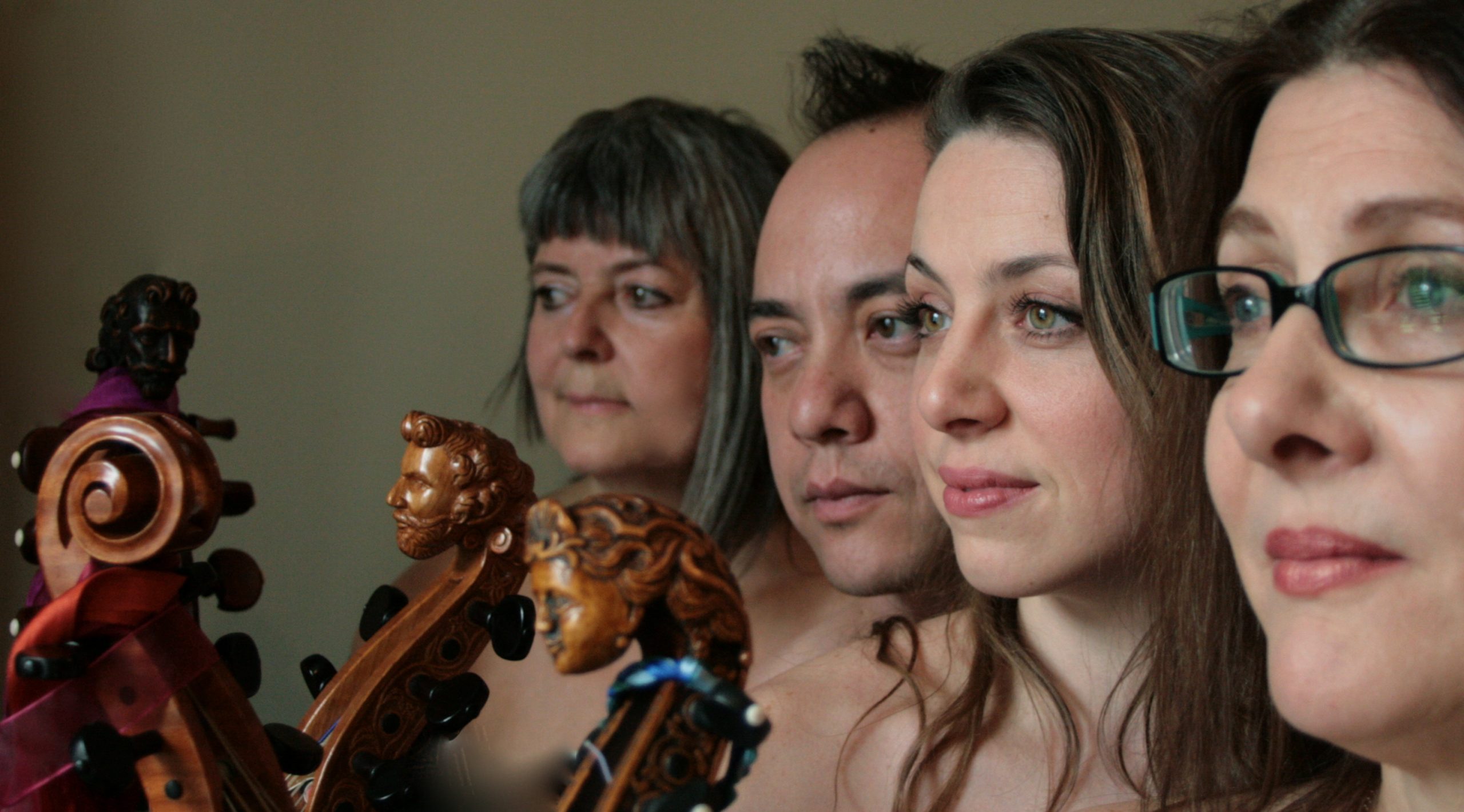 About
Les Voix humaines
Recipients of numerous awards, Susie Napper and Margaret Little, have thrilled audiences worldwide with dashing performances of early and contemporary music for viols since 1985. Their musical complicity has been compared to the skill of two trapeze artists or the telepathic communion of a pair of jazz saxophonists! They are renowned for their spectacular arrangements of a wide variety of music for two viols and have become a world reference for the music of Sainte-Colombe.
Les Voix humaines has toured Canada, USA and Mexico, Europe, Australia, New Zealand, Israel, China and Japan, has recorded most of the repertoire for two equal viols and has worked with musicians such as Bart and Wieland Kuijken, Charles Daniels, Eric Milnes, Skip Sempe, David Greenberg and Nigel North.
Les Voix humaines Viol Consort
With colleagues Mélisande Corriveau and Felix Deak, Les Voix humaines Consort has been very active performing unusual programmes for viols including an arrangement of Vivaldi's Quatro Staggione for four equal viols, Tobias Hume's Poeticall Musicke and the works of Tomaso Lupo and Giovanni Trabaci. The consort has been touring Europe and North America for the past several years and has recorded classics such as Bach's Art of Fugue and Purcell's Fantasias. The next consort venture is a Scandinavian and Eastern European tour in 2017.
Recordings
Les Voix humaines has recorded over forty CDs to critical acclaim and has won prestigious awards (Diapason d'Or, Choc du Monde de la Musique, Repertoire-Classica 10, Goldberg 5, Classics Today 10/10, Prix Opus, etc).
Recordings include the complete Poeticall Musicke by Tobias Hume, The Four Seasons of Christopher Simpson, the complete Le Nymphe di Rheno by Johannes Schenck, several CDs with soprano Suzie LeBlanc and countertenor Daniel Taylor, Telemann quartets with renowned Belgian flutist Barthold Kuijken, a Marais CD with world famous gambist Wieland Kuijken, Purcell's complete Fantasias, Bach's Art of Fugue, the complete August Kuhnel Sonatas and Partitas and Les Voix humaine's own arrangement of Vivaldi's Quatro Staggione, "4 Seasons, 4 Viols". Their lasted recording features Nigel North with LVH Viol Consort in Dowland's famous "Lachrimae".
The recording of the complete Concerts à deux violes esgales by Sainte-Colombe (4 double CDs) is a world premiere, and the fourth volume was awarded a Diapason d'Or. Les Voix humaines records for the ATMA label.
Events
No Events Found.