Post Date: 05/17/2022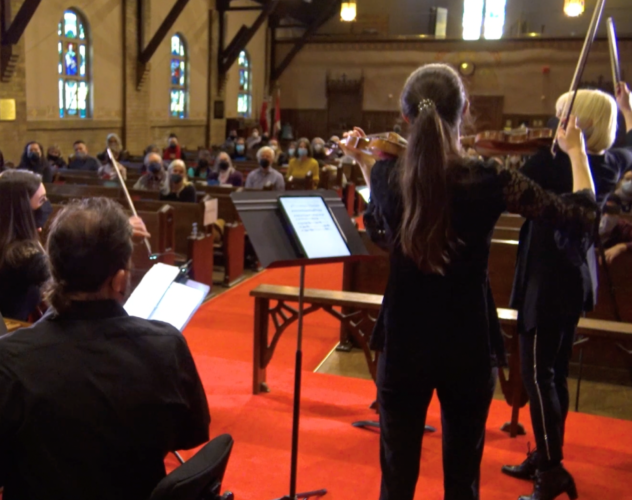 For this online release of our April 10 in-person concert, virtuoso violinist and guest soloist Julia Wedman gives us a glimpse into some of her favourite music, bringing you works that transport the listener far beyond the everyday. In The Art of Harmony, Rezonance presents composers whose creativity stretched the limits of both the instrument and the compositional practices of the time. These rarely performed pieces are highly demanding for the performers and absolutely thrilling for the listener. Biber's extraordinary Harmonia Artificiosa-Ariosa (loosely translated as "airs of artistic harmony") sonatas for two violins explore a rich and unusual palette of sounds. Rounding out the program is a solo sonata by Biber, as well as works by Schmelzer, Rosenmüller, and Bach. This programme is a perfect match for Wedman, whose playing has been described as "extraordinarily intuitive" and "highly communicative".
Join Rezan and Dave before the concert online for an informative and entertaining introduction, as well as afterward for an interactive Q&A session.
Tickets ($15): https://rezonanceartofharmonyonline.eventbrite.com