by
Published June 24, 2019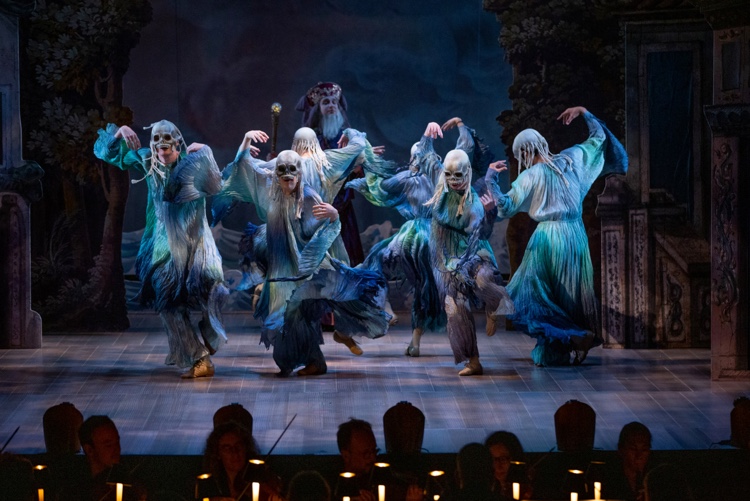 By John S. Powell Agostino Steffani's Orlando generoso, the centerpiece opera at the 2019 Boston Early Music Festival (June 9-16), premiered in Hanover in 1691. Based on Ariosto's epic Orlando furioso, the plot focuses on the medieval knight Orlando, driven mad for love of the Princess Angelica, and King Ruggiero's love for the warrior princess Bradamante. To complicate matters further, the sorcerer Atlante imprisons Ruggiero in an enchanted castle; King Galafro of Cathay (China) falls in love with Angelica, not recognizing her as his long-lost daughter; Medoro loves and is beloved by Angelica, despite the mistaken belief that each has been unfaithful with another. This convoluted Baroque plot is propelled by scenes of madness, disguise, mistaken identity in a world populated by mythical creatures, spirits, magic charms, and a "trickster" named Brunello, who provides frequent and welcome comic relief. The BEMF production of Orlando generoso, which is set to a libretto by Ortensio Mauro, is by far the finest and most beautiful staging of a Baroque opera that I have seen. It attempts to give the viewer an "authentic" experience of Baroque theater. The movable, painted flats of the transformation stage become a pleasant valley, the palace and courtyard of the Emperor of Cathay, a ship sailing into port, a garden, the enchanted palace of Atlante, a vast wood, an underground prison/grotto, and the interior of Galafro's palace — all in full view of the audience. The flying machines include a Hippogryph (a magical creature with the body of a horse and the head and wings of an eagle), a monstrous dragon, and a cloud glory. The Baroque-style costumes, the imaginative choreography founded on Baroque dance, and the clever staging with whimsical touches of humor make for a complete theatrical experience without resorting to modern technology.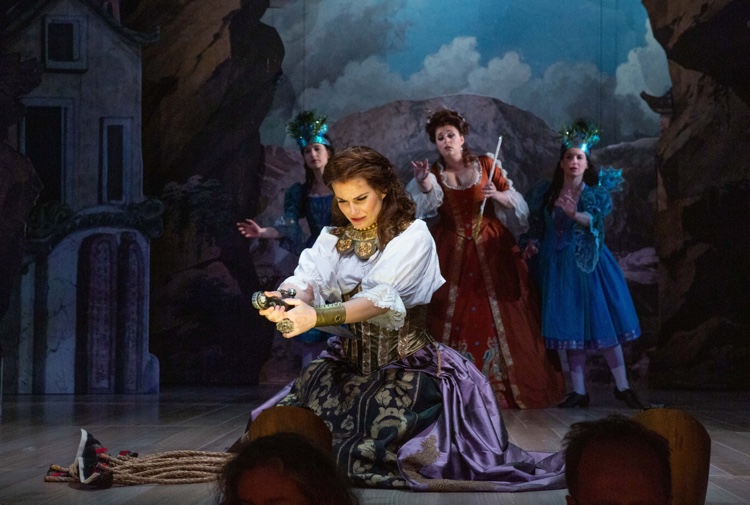 Space doesn't permit me to elaborate on the superlative performances by the international cast of singers or on the uniformly high quality of Steffani's music. What stood out musically were the vocal duets and ensembles, which, according to Colin Timm's program notes, "are more numerous in Steffani than in the operas of his Italian contemporaries." The performance of Bach's St. Matthew Passion by Scotland's Dunedin Consort under Kristian Bezuidenhout (director, harpsichord, and organ) was another highpoint of the festival. In his informative pre-concert talk, Bach scholar Christoph Wolff explained that Leipzig's opera house had closed in 1717 due to bankruptcy, and so when Bach arrived in 1723 to assume his duties as cantor at St. Thomas Church, the populace were hungry for dramatic musical theater. Consequently, Bach took a more operatic approach with this Passion setting and scored the St. Matthew Passion for double chorus and divided orchestra. Following the lead of more recent early-music performances of Bach, the Dunedin Consort used soloists for the two choirs, and these singers doubled on the solo dramatic roles (Evangelist, Jesus, Pontius Pilate, Peter, Judas, etc.). While all of the singers were uniformly outstanding in their diction, drama, and musicality, special mention must be made of Hugo Hymas' narration of the Passion story; a world-class Evangelist, Hymas made the text vivid and dramatic with his vocal coloring and command of a fiendishly difficult role. The two dozen virtuoso instrumentalists under Bezuidenhout's continuo direction brought a transparency and dramatic flair to the orchestral music that was always in tune to the spirit of the text. In all, this performance of St. Matthew Passion was a moving and unforgettable experience.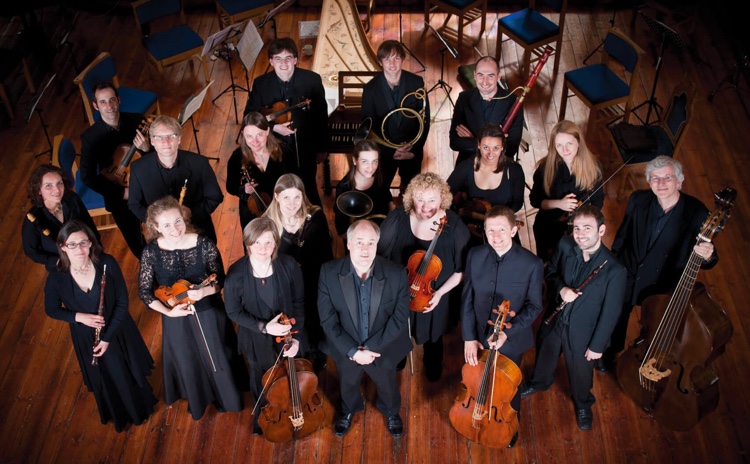 Out of Italy: Phoebe Carrai & Friends featured a delightful program of Italian instrumental chamber music by well-known composers (Antonio Vivaldi, Francesco Geminiani, Arcangelo Corelli, and Luigi Boccherini), as well as by lesser-knowns (Salvatore Lanzetti, Domenico Zipoli, and Giovanni Battista Cirri). The instrumentalists included Carrai and Beiliang Zhu (violoncello), Charles Weaver (baroque guitar and theorbo), and Jeffrey Grossman (harpsichord). The instrumental configuration changed for each piece, and one of the many delightful surprises was a "Preludio" and "Gigue" by Corelli transcribed (by Santiago de Murcia, ca. 1732) for solo baroque guitar. The Belgian ensemble Vox Luminis was joined by members of Quicksilver in a program titled J.S. Bach: The Arnstadt Connection. It featured Lutheran church music by three of J.S. Bach's relatives — Heinrich Bach (1615-1692), Johann Michael Bach (1648-1694), and Johann Christoph Bach (1642-1703), as well as by Dietrich Buxtehude (c. 1637-1707), whom Bach visited in Lübeck in the winter of 1704. The program concluded with Bach's early chorale-cantata Christ lag in Todesbanden (BWV 4). Many of the elements of this cantata dating from Bach's tenure at Arnstadt can be traced back to the music of Bach's relatives and to Buxtehude: the five-part string writing, the independent and active string writing during the vocal quartets, the virtuoso passage-work and diminutions over the chorale melody, and the variety of vocal and instrumental ensembles. Vox Luminis, directed by Lionel Meunier, provided a clear, pitch-perfect sound unmuddied by excessive vibrato, while Quicksilver contributed a transparent and virtuoso instrumental component. The 12-piece baroque string band ACRONYM performed a tantalizing program of 17th-century ensemble sonatas and orchestral music by rarely-performed Italian and German composers (Johann Pezel, Giovanni Valentini, Antonio Bertali, Alessandro Poglietti, Adam Drese, Samuel Capricornus, Johann Heinrich Schmelzer, Heinrich Ignaz Franz von Biber) with the title Dreams of a Wounded Musketeer. The ensemble consisted of violins, violas, cello, gambas, lirone, double-bass, theorbo, baroque guitar, organ, and harpsichord, and their playing was brilliant, passionate, and imaginative. One unusual piece was Valentini's Sonata a 4 in G minor "Enharmonic," composed as a series of statements in G minor, each followed by an echo transposed a major third higher to B minor; ACRONYM highlighted the weirdness of this piece by performing it antiphonally with two four-part ensembles.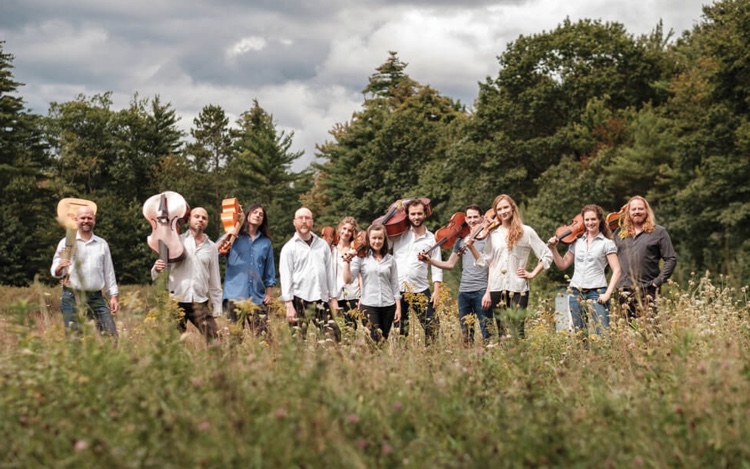 For The Lost Songs Project: Charms, Riddles and Elegies of the Medieval Northlands (8th-11th centuries), Sequentia founder Benjamin Bagby was joined by colleagues Norbert Rodenkirchen, Hanna Marti, and Stef Conner. These songs of magic, healing, exile, of the uncertainty of fate, of a wandering poet/singer searching for a patron, funeral songs, and celebrations of life-giving magic herbs were the first songs to be written down in English, Old High German, and Old Icelandic. The instruments included six-string Germanic harps, triangular harps, wooden flutes, and a swan-bone flute. Each of these songs transported us into another time and place, giving us a glimpse into the souls of medieval poets, warriors, Valkyries, seers, bards, and philosophers. The South African-born Bezuidenhout teamed with Nicola Boud (clarinet), Emmanuel Laporte (oboe), Peter Whelan (bassoon), and Bart Aerbeydt (natural horn) for a program of piano and wind quintets of Mozart (K. 452) and Beethoven (Op. 16). The use of a fortepiano rather than a modern Steinway concert grand allowed for a perfect balance with the wind instruments, as the keyboard became an equal partner. The first half of the program featured Bezuidenhout in Mozart's Piano Sonata No. 14 in C minor, K. 457. He brought out the drama in this brooding sonata with sudden contrasts, beautifully sculpted phrases, and the full tone-color range of the fortepiano's upper, middle, and lower registers. Dreams and Monsters: the theatrical orchestra of Jean-Philippe Rameau (1683-1764) featured the Boston Early Music Festival Orchestra, with Emőke Baráth (soprano), Teresa Wakim (soprano), Christian Immler (baritone), and Caroline Copeland and Pierre-François Dollé (baroque dancers). The program included instrumental music, dances, and arias from the operas Castor et Pollux (1737/1754), Dardanus (1739), and Les Indes galantes (1735). The combination of a first-rate baroque orchestra, world-class singers, and choreography performed by accomplished baroque dancers made this performance a particular treat.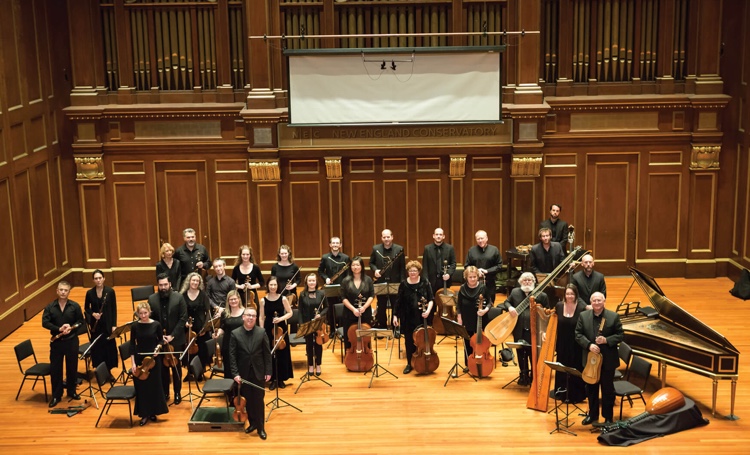 The concert Dreaming Jupiter: Virtuosity and expression in the French and English Baroque with Vittorio Ghielmi (viol) and Shalev Ad-El (harpsichord) featured chamber music by Christopher Simpson (1602-1669), Marin Marais (1656-1728), Antoine Forqueray (1672-1745), and Jacques Duphly (1715-1789). Ghielmi's highly individual approach to the viol sets him apart from other viol players. His artistry is imaginative, highly expressive, and intense, with moments of drama and wide ranges of mood. He often digs into the strings to produce sharply rhythmic renditions of baroque dance pieces. For "Jupiter," the last movement of Forqueray's Pièces de viole avec la Basse Continue (1747), Ghielmi vividly portrayed the rage of the angry Jupiter throwing lightning and unleashing an earthquake with fast descending scales for lightning and bass tremolos for the earthquake. In their second appearance at the BEMF, Stile Antico offered a program titled Queen of Muses: Elizabeth I as Monarch, Patron, and Lover featuring music by Thomas Tallis, William Byrd, Orlando di Lasso, Adrian Willaert, Pierre Sandrin, John Taverner, John Dowland, Alfonso Ferrabosco, John Wilbye, John Farmer, and Thomas Weelkes. Especially amusing was the anecdote about Erik XIV of Sweden, who pursued Elizabeth unsuccessfully and, the story goes, gave her a music manuscript as one of his final gifts of courtship. An erotically-charged villanelle by di Lasso ("Madonna mia, pietà chiam'et aita") implied his passion during the early days of his courtship, while "Vecchie letrose" by Willaert suggests the bitterness Erik felt of having been refused by the Virgin Queen ("Spiteful old hags, you are good for nothing…"). The 12-singer British ensemble was perfect in both ensemble, balance, and blend of voices, singing as one, which gave their sound a youthful freshness, warmth, and immediacy. Royal Festivities at the French Court — A stage show with music and dances from 16th-century France by Doulce Mémoire (directed by Denis Raisin Dadre) was a company of four dancers, two singers, and six instrumentalists (playing bombards, dulcians, recorders, lute, renaissance guitar, and percussion) who recreated the "magnificences" enjoyed at the court of King Francis I. These spectacles essentially were the ancestor of baroque court ballet (ballet de cour) and consisted of a succession of costumed tableaux with song, dance, and instrumental music, depicting (1) a Dance at the Royal Court, (2) The Battle, (3) a Game at Nosegay, (4) The Abduction [of a lady], (5) Music of the Royal Chamber, (6) Diana or Venus, (7) A Rustic Celebration, (8) Morisque of the Fool, (9) Danse macabre, and (10) Harmony of the Spheres. This stunning production featured brilliant playing on period instruments, beautiful singing, gorgeous costumes, and fascinating choreography informed by new research into Renaissance dances.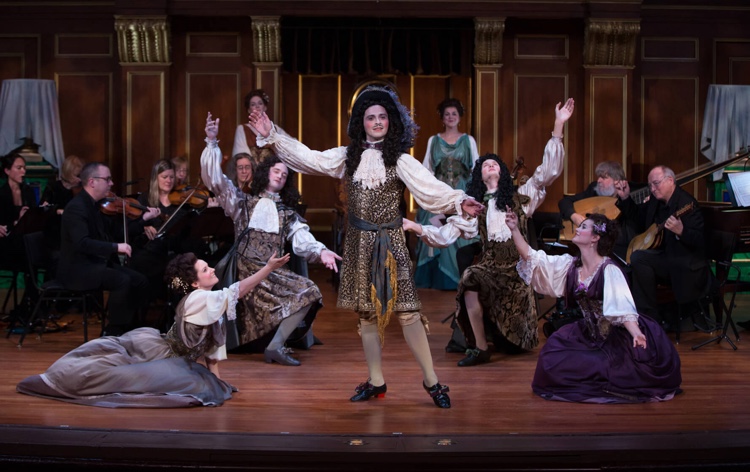 Versailles: Portrait of a Royal Domain was the second staged operatic production of the 2019 BEMF. This consisted of three works: Marc-Antoine Charpentier's chamber opera Les Plaisirs de Versailles; two divertissements from Jean-Baptiste Lully's opera Atys; and Michel Richard de Lalande's Les Fontaines de Versailles. According to the program notes by stage director Gilbert Blin, "if Charpentier's work was evocative of the entertainments offered during the soirées inside the palace [of] Versailles, Lalande's is a subtle evocation of its gardens." These were diversions offered to entertain Louis XIV, who was portrayed seated in a wheelchair (presumably relaxing from his royal conquests) during all three works. At the end of Les Fontaines de Versailles, to the surprise of all, Louis suddenly became rejuvenated, rose up from his wheelchair, and performed athletic dances with the cast of dancing singers. This brilliant production marshalled the dozen singers of the BEMF Vocal Ensemble, 11 instrumentalists of the BEMF Chamber Ensemble, and Carlos Fittante (playing Louis XIV) of the BEMF Dance Company. The final concert of the festival was Follia — Criminals, Murderers, Borderliners with the recorder virtuoso Stefan Temmingh and harpsichordist Wiebke Weidanz in music by Francesco Maria Veracini, Giovanni Antonio Pandolfi Mealli, J.S. and C.P.E. Bach, Jean-Marie Leclair, Alessandro Poglietti, Jacob van Eyck, and Arcangelo Corelli. The musical exchange between these two is both audible and visible: they breathe together, create and interpret together, and imitate each other's ornaments. Virtuosity aside, the deep connection achieved by Temmingh and Weidanz resulted in richly ornamented and brilliant performances that were powerfully expressive yet intimate. John S. Powell is professor of musicology at the University of Tulsa, where he has taught since 1989. His areas of specialty are French Baroque musical theater and opera, historical performance practice, and Baroque theatrical gesture. He is the author of approximately 25 articles on French Baroque theater, 45 critical editions of French Baroque music, and two books.
Recent EMA Features
Do students need a degree in historical performance to enter the field of early music? Most instrumentalists are positive about the need for a specialized degree. Singers? Not so much. But for anyone considering a degree in early music, ask yourself, "What does the program offer?"
Are clothes of the period part of a historically accurate performance? Opinions vary about what constitutes an acceptable period outfit, but advocates of historical attire in early music have one thing in common: They believe the costume helps enrich the music's context.
The Baroque Chamber Orchestra of Colorado started an apprentice program in 2007, in part to mentor the next generation, to scout for new members, and to bring fresh perspectives into the ensemble. They've succeeded in all these aspects.