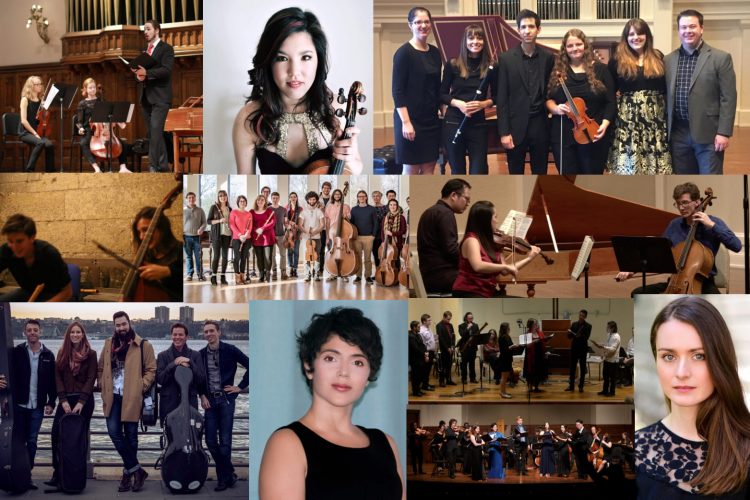 Early Music America (EMA) is excited to announce the six participants selected for its inaugural Emerging Artists Showcase. Selected by a group of six judges, who are all performers and presenters in the early music community, the musicians hail from the Bay Area, Florida, Massachusetts, Montreal, and New York City, by way of all corners of the continent. The judges' decision was unanimous that these six selected represent the best of emerging early music talent from a very large pool of applicants.
Performances will take place in Auer Hall at the Jacobs School of Music on Friday, May 25 and Saturday, May 26 and will be live-streamed by IU Music and subsequently broadcast by WFIU Public Radio. The Emerging Artists Showcase is a program of Early Music America which is grateful to the Bloomington Early Music Festival and the Historical Performance Institute of Indiana University's Jacobs School of Music.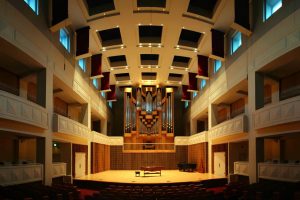 2018 EMERGING ARTISTS SHOWCASE
Rachell Ellen Wong, solo violin
Adriana Ruiz, solo soprano
Mélisande McNabney, solo harpsichord
Costanoan Trio (Derek Tam, fortepiano; Cynthia Black, violin; Frédéric Rosselet, cello)
Voyage Sonique (Jeffrey Girton and Augusta McKay Lodge, violin; Robert Warner, harpsichord; Kieran Campbell, Cello.)
Rumore Terribile (Salomé Gasselin, viola da gamba; Martin Bernstein, recorders)
2018 YOUNG PERFORMERS FESTIVAL
Five university ensembles will take the stage at EMA's 8th annual Young Performers Festival at First Presbyterian and Trinity Episcopal Churches in Bloomington, IN, May 24-26 during the Bloomington Early Music Festival. The 2018 performances will feature ensembles from Case Western Reserve University, Indiana University, Oberlin Conservatory of Music, Peabody Conservatory of Johns Hopkins University, and the University of Southern California: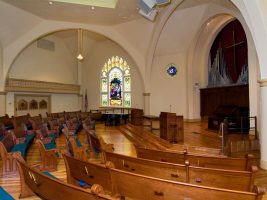 Case Western Reserve University Baroque Ensemble
Oberlin Baroque, Oberlin Conservatory of Music
Peabody Baroque: The B'more Bach Ensemble, Peabody Conservatory of Johns Hopkins University
Tarara, Indiana University
University of Southern California Collegium Workshop
Learn more about YPF and see past performances.
EMA recognizes the future of early music rests in the hands of today's young and emerging performers and the institutions and mentors that shape them and help them communicate to a broader audience. All of the student performers and Showcase artists will participate in Career Development and Entrepreneurship Seminars.
All concerts are open to the public.