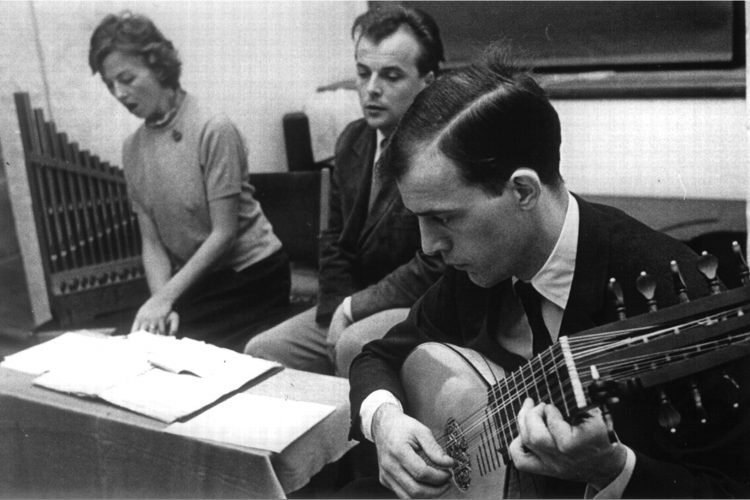 Readers with long memories may recall that some years after the death of legendary lutenist and educator Thomas Binkley in 1995, his widow, Raglind Binkley, made a charitable gift to EMA to create an endowed fund, the "Binkley Fund," to honor Binkley's memory and his life as a musician and teacher. Mrs. Binkley subsequently donated the Thomas Binkley Instrument Collection to EMA, which added the net proceeds of their sale to the Binkley Fund. As Binkley had once served as a Vice President of EMA, the organization presents the annual Thomas Binkley Award to a director or directors of a university or college Collegium Musicum to recognize outstanding achievement in performance and scholarship.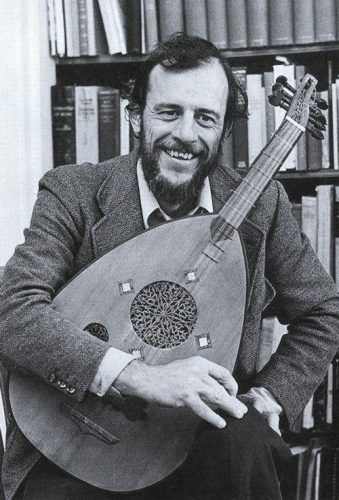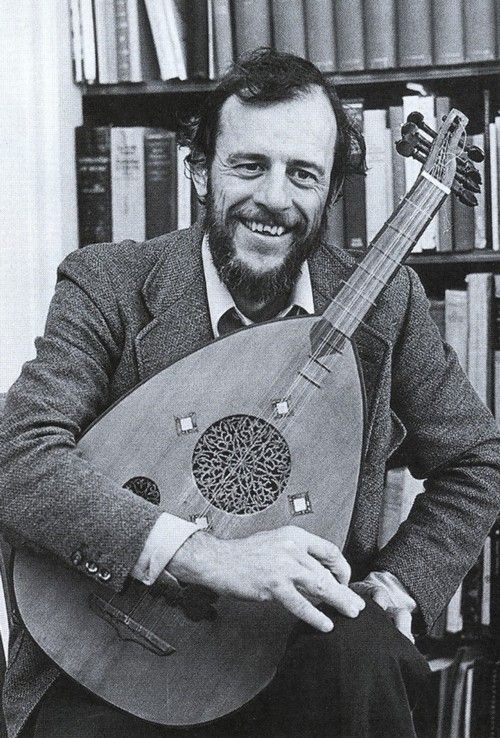 Thomas E. Binkley (1931-1995), was a lutenist and musicologist who was the founding director of the Early Music Institute (now the Historical Performance Institute) at the Jacobs School of Music, Indiana University, Bloomington, IN, where he taught from 1979 until his death in 1995. During his long career as a performer of medieval music, director of ensembles performing medieval music, and teacher, Dr. Binkley acquired a significant number of musical instruments, including both instruments of historical origin and authentic copies of historical period instruments. Binkley came to Bloomington from Stanford, where he had taught two winter semesters. He had taught for many years before that at the Schola Cantorum Basiliensis and made ground-breaking recordings with the Studio der Frühen Musik.
EMA is delighted to announce the sale of three of the remaining instruments from the collection. The proceeds from the sale will be added to the Binkley Fund, which will continue to honor Binkley's life through awards to those involved in the performance and scholarship of historically informed music.
All three instruments are currently in San Francisco, and the buyer will pay for shipping.
Please contact Karin Brookes, Executive Director for more information, at karin@earlymusicamerica.org or 412-642-2778.
Sold – Eight-course Lute
By Christopher Challen, 1976
Lute is 57 cm mensur strung in Nylon and overwound strings. Recently repaired and refurbished, new frets, strings action adjusted The sound is clear and strong like the best instruments on the current market. The action is quite good at 3mm at the eighth fret. Bowl appears to be cypress. Neck is ebony veneer with Ivoroid decoration. There were several long cracks that have been repaired. Has a custom-fitted case in good condition. Appraisal letter available upon request.
Reserve price: $3,200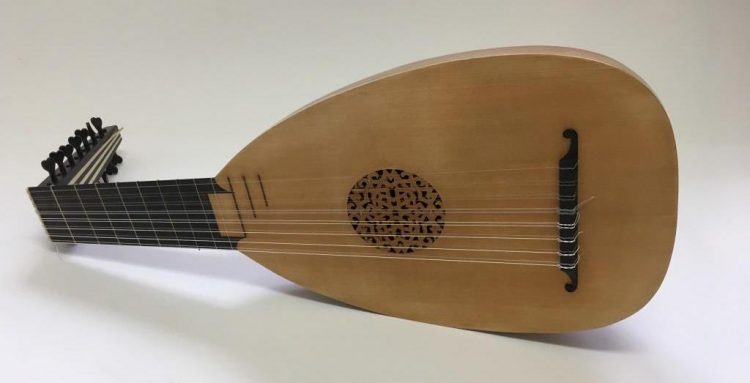 Sold – Vihuela
Made by Anton Geggenbruber, 1968
Vihuela is made of stained maple. There are some cracks in the back and a repaired crack on the top. The action is a 5.3 mm at the eighth fret on the first course. Pegs work well. The sound projects well with substantial volume. Currently strung in nylon and overwounds. 62cm mensur. Comes with an old, but fitted, case that is fair condition.
Reserve price: $650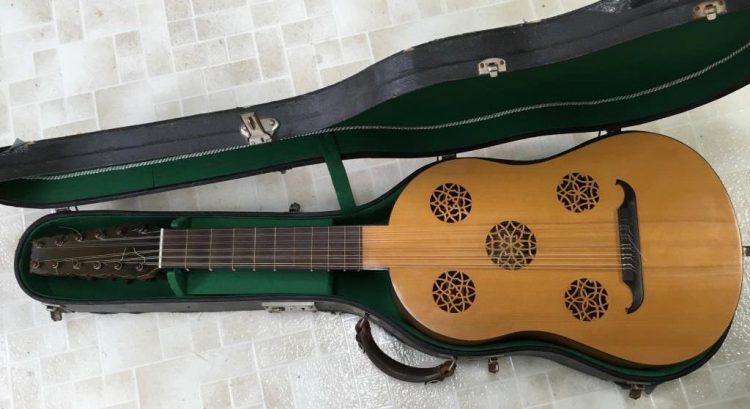 SOLD -Turkish oud (as appears in Thomas Binkley's publicity photo, above)
Well made vintage oud. Strung as medieval lute. Excellent tone and projection. Pegs are well fitted. Finish is worn but in good condition, no cracks or structural flaws. Comes with an old fitted case.