by Benjamin Dunham
Published September 7, 2020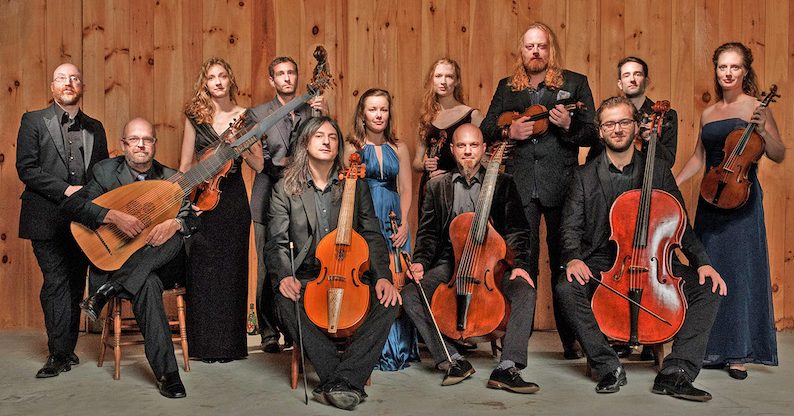 Cantica Obsoleta: Forgotten Works from the Düben Collection. ACRONYM. Olde Focus Recordings FCR917
It is no wonder why listening to the repertoire on ACRONYM's latest disc is so rewarding. The 12 pieces are culled from 2,300 in the collection of the Düben family, whose members over three generations served as Kapellmeisters for the Royal Swedish Court in Stockholm; they are the best of the best. Presumably, these works survived many repeated listenings in performances led by Andreas Düben (1597-1662), his son Gustaf (1628-1690), and his sons Gustaf (1659-1726) and Anders (1673-1738) in the course of the 17th and 18th centuries. I feel sure they will more than survive repeated listening in the 21st century.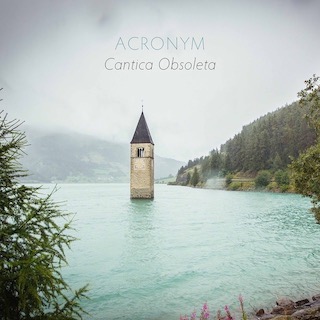 While the Dübens did include their own pieces in the collection, none of these made the cut for this recording. Sonatas by Johann Heinrich Schmelzer (1620-80), Johann Jacob Löwe (1628-1703), and Andreas Kirchhoff (fl.1670) provide a varied and inventive backdrop for nine cantata obsoleta, though why these individualistic and characterful works should ever have become obsolete is a question hard to answer. The good news that yet another example of historical injustice in the field of music is being set aright. ACRONYM has a reputation for doing just that in their concerts and recordings.
The instrumentalists of ACRONYM are also among the best of the best and include violinist Beth Wenstrom and lutenist John Lenti — members of Wayward Sisters, who won the 2011 Early Music America/Naxos Competition — and others who perform with leading early music ensembles. These are very stylish performances, full of verve and lacking nothing in emotion.
Listening to the vocalists — soprano Hélène Brunet, alto Reginald Mobley, tenor Brian Giebler, and bass Jonathan Woody — in the opening phrase of "Cantate domino canticum novum" by Johann Philipp Krieger (1649-1725), the word that comes to mind is opulent — four gem-like voices that reflect off each other as if set in a diadem.
"Doleo et poenitet me" by Giacomo Carissimi (c.1605-74) is a cliff-hanging dialogue between tenor/Christ and bass/God on behalf of the world's sinners (soprano and alto). Thankfully for our sake (spoiler alert), the more-forgiving Christ wins out. "Selig, ja selig, wer willig eträget" by Christian Geist (c.1650-1711) allows both strings and singers to elaborate on a haunting descending line.
Bass Woody gets to display his vocal gifts in "Salvum me fac Deus" by Samuel Capricornus (1628-65). I won't be the first to note the aptness of the singer's last name to his rich lower range, but beyond this, each part of his voice takes on exactly the right character, from a heraldic baritone to a heady tenor.
Mobley strikes a soft and plaintive note in "Inter brachia Salvatoris mei" by Christian Flor (1627-97) and Brunet is refreshingly direct in "Liebster Jesu, trautes Leben" by Catarina Giani (fl.1650-73), one of the women composers represented in the Düben Collection.
"Herr, wenn ich nur dich habe" by Johann Martin Radeck (1623-84) starts with a long instrumental movement before the tenor begins his aria of brave devotion. Radeck flourished as an organist at a number of churches in Copenhagen. I hope he had a tenor with the same ringing and spacious quality as Giebler.
"Miserere Christe mei" by Christian Ritter (c.1645-c.1725) starts and ends with stanzas for ensemble and in between provides a chance for each of the singers to shine. The concluding work, the longest on the recording, "Ich kann nicht mehr ertragen" by Daniel Eberlin (1647-c.1715) is, like the Carissimi piece, a dialogue, this time between a conflicted soprano and a reassuring bass. It concludes with an exciting, airy Amen.
Amen, indeed.
Formerly editor of American Recorder and Early Music America magazines, Benjamin Dunham has reviewed for Musical America, The Washington Post, and Gatehouse Media.
Recent EMA Recording & Book Reviews
Emily Zazulia's valuable 'Where Sight Meets Sound: the Poetics of Late-Medieval Music Writing' explores notational aesthetics in polyphonic music, where it's not obvious how you're meant to sing what's on the page.
Long undervalued, Alessando Scarlatti's vocal writing naturally weds singable lines with the Italian language. Ars Lyrica Houston's colorful new recording of a Scarlatti oratorio, with an outstanding cast, makes a brilliant case for this rarely heard music.
On their latest stellar recording, the Suspicious Cheese Lords focus on Palestrina's 'Missa Illumina oculos meos,' and the lengthy motet by Andreas de Silva on which it's based. World premiere recordings, beautifully sung.