by
Published July 15, 2019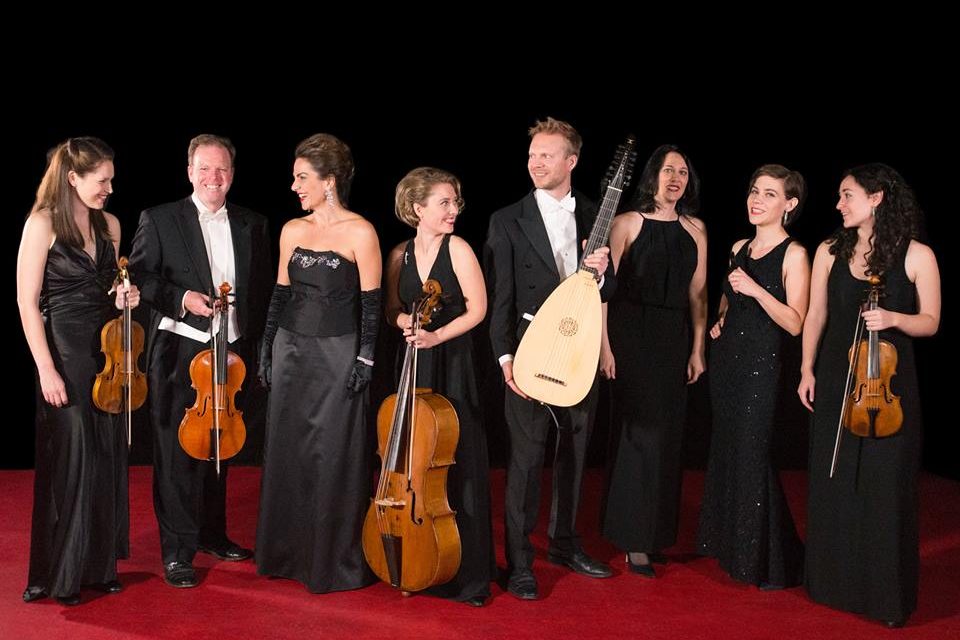 Jet Set! Simon Murphy, conductor and viola; New Dutch Academy Pentatone PTC 5186787 By Andrew J. Sammut Simon Murphy has cherry-picked some true Classical-era obscurities for himself and his New Dutch Academy. Their album Jet Set!­ — named for the extensive travels and famous friends that marked these composers' lives — includes world-premiere recordings of three symphonies and Stephen Storace's aria "Domestic Peace," as well as the first recording of Carl Friedrich Zelter's Concerto in E-flat for Viola and Orchestra on period instruments.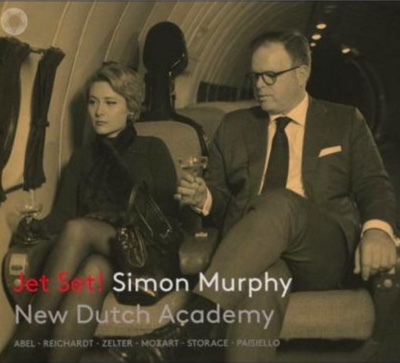 Lesser known or not, Australian conductor-violist Murphy and his Hague-based orchestra make it all very juicy. Two symphonies by Carl Friedrich Abel and Johann Friedrich Reichardt's Symphony in G are exquisitely shaped. Each movement is utterly characterful in its own unique way. The first movement of the Reichardt piece is an exercise in orchestral gesture, with lots of unusual turns, like a funny story that keeps digressing, which the NDA in turn handles with utmost expressivity and seamless phrasing — check out the giggling section trills! The opening Allegro of Abel's Symphony in C unfolds with nobility and a variety of warm colors that are shaped to provide a sense of development as well as contrast. Abel's E-flat symphony starts by trading a serene subject, a fast jog, and a wind-led wash of sound; the NDA approaches each like an actor putting on different makeup. The symphonies' second and third movements are relatively short, but Murphy's direction and tasteful tempos still highlight the composers' invention and his band's sound: the group's legato and dynamic nuance in the compact but pensive Andantino of Reichardt's piece; the dark, spongy texture of the central movement of Abel's E-flat symphony (with hints of his frequent London collaborator, J. C. Bach); a softly brooding French style double-reed trio piping out of its closing Minuet; and the lyrical counterpoint sliding under and against the seesawing theme in the third movement of Abel's C major symphony. For world premieres, these works have a real sense of the players having lived with them for a while.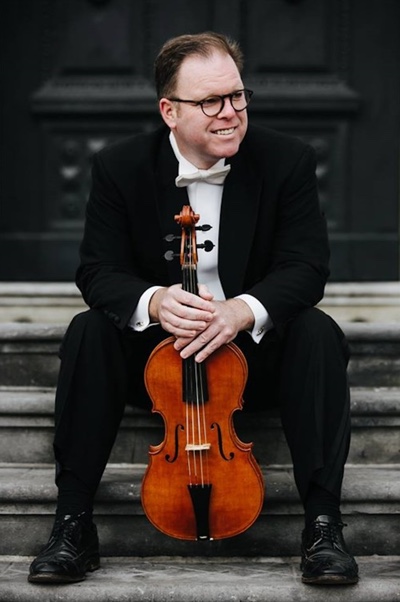 Murphy demonstrates the same musicianship and sheer zest as the soloist in Zelter's Viola Concerto. The earnest opening movement shows off his smooth, buttery runs. There's also just the right amount of tension in his upper register, plus a rich, mellow, at times cello-like lower register. The empfindsam central movement finds Murphy in the role of an operatic mezzo, and the orchestra matching him in tone and feeling as it gradually encloses on him. The ball-like atmosphere of the final movement fades into doubts amid the dancing and recitative-like moments. Asides for just viola and basso continuo find Murphy running rapid-fire divisions while honoring the composer's wish that this work be more than merely flashy. Long pauses between sections serve as humorous resets and further choreograph the shifting moods. Murphy also provides the arrangement of Storace's "Domestic peace," which shows off guest soprano Gudrun Sidonie Otto and the composer's elegant melody. Otto also makes pure musical confection out of Giovanni Paisiello's chestnut "Nel cor più non mi sento" and demonstrates the type of tune that would stick in 18th-century audiences' ears. She is coolly seductive in the only familiar piece on the disc, Mozart's "Deh vieni, non tardar," but plush woodwinds almost steal the show. Transparent acoustics inside The Hague government's Gothic Hall and clear recording are further treats. Bass lines are especially well-captured. Affection for this music and expertise are all over this release. Andrew J. Sammut has written about Baroque music and hot jazz for All About Jazz, Boston Classical Review, The Boston Musical Intelligencer, Early Music America, the IAJRC Journal, and his own blog. He also works as a freelance copy editor and writer and lives in Cambridge, MA, with his wife and dog.
Recent EMA Recording & Book Reviews
Emily Zazulia's valuable 'Where Sight Meets Sound: the Poetics of Late-Medieval Music Writing' explores notational aesthetics in polyphonic music, where it's not obvious how you're meant to sing what's on the page.
Long undervalued, Alessando Scarlatti's vocal writing naturally weds singable lines with the Italian language. Ars Lyrica Houston's colorful new recording of a Scarlatti oratorio, with an outstanding cast, makes a brilliant case for this rarely heard music.
On their latest stellar recording, the Suspicious Cheese Lords focus on Palestrina's 'Missa Illumina oculos meos,' and the lengthy motet by Andreas de Silva on which it's based. World premiere recordings, beautifully sung.