by Andrew J. Sammut
Published October 5, 2020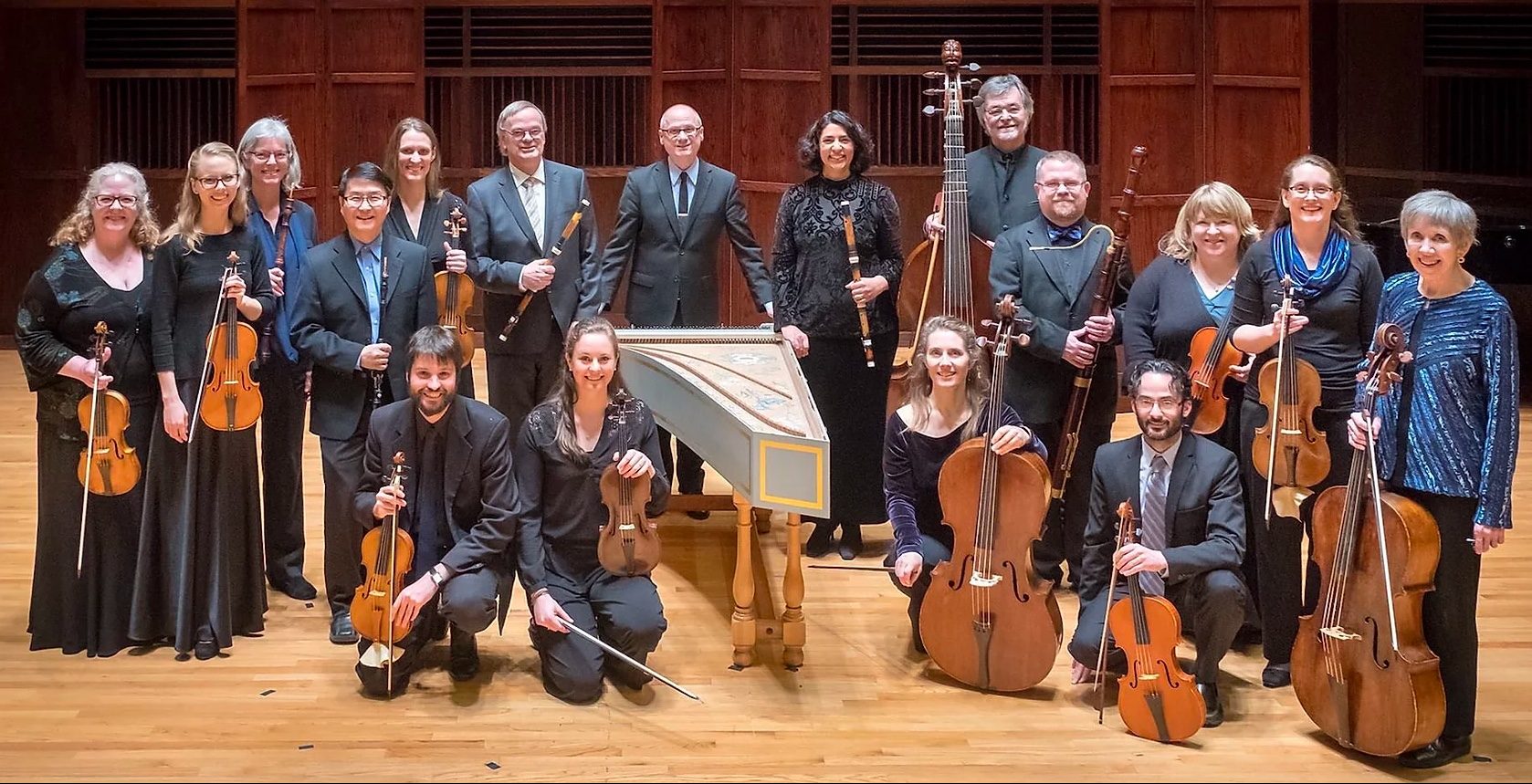 The Colourful Telemann. Indianapolis Baroque Orchestra; Barthold Kuijken, conductor. Naxos 8.573900.
With more than 3,000 works to his name, Telemann bests his contemporary and close friend J.S. Bach in term of output, if not historical impact. Telemann also wrote everything from unaccompanied sonatas to multilingual operas. This prodigious legacy makes it hard to sample his music, let alone savor his musical personality. This aptly named album solves both issues.
The Colourful Telemann encapsulates the composer in vibrant selections and performances. The five orchestral works come from throughout his long life. The Sinfonia Melodica in C Major (TWV 50:2) may actually date from the year of his death at age 86. These so-called concertos, sonatas, and overture reveal a formal breadth that makes the titles almost ironic. Characterful themes and vivid harmonies portray a composer who loved what he did and did it with skill and humor. Spirited and intelligent playing indicate that the Indianapolis Baroque Orchestra and artistic director Barthold Kuijken also love it.
Some of the many highlights include the busy contrapuntal ride-out concluding the Sonata in E Minor (TWV 50:4) or the rollicking triple meter and bright hues of the Allegro from the Concerto for Two Flutes in G Major (TWV 53:G1). Movements like the downtrodden Siciliana of the Concerto for Two Flutes, Violin, and Cello in D Major (TWV 54:D1) show Telemann's lyrical side. The first movement of the Sinfonia Melodica features some surprising turns of phrase and harmonic swerves that toy with convention a la later works by Telemann's godson — Bach son Carl Philipp Emanuel.
A glance at the track list illustrates the wealth of dances and concertante winds on display. Telemann adds his own novel touches to these elements. The four soloists in the Concerto for Two Flutes, Violin, and Cello divvy up into miniature wind and string sections for a playful Gavotte. In the Largo of the Concerto for Two Flutes, one soloist weeps as the other affirms the lament. Telemann was also a thoroughly cosmopolitan composer who enjoyed juxtaposing national styles. The Sonata in E Minor begins with a polyphonic fantasia form popular with Telemann's German colleagues, while drones and suspensions borrowed from Polish folk music finish the Concerto for Two Flutes. The Vivace of this concerto pits a trio of two flutes and bassoon in graceful French style against driving Italianate strings in the same movement.
The Indianapolis Baroque Orchestra and flutist-leader Kuijken illuminate the composer's craftsmanship and individuality. The Gravement movement of the Sonata in E Minor is already orchestrated in rich five-part scoring. With these musicians, each part coalesces into an even juicier atmosphere. They also keep the dance rhythms lively and light. The Sinfonia Melodica maintains a stately momentum across seven dance movements.
Concertante parts throughout the disc showcase the IBO's principals. The Vivace of the Concerto for Two Flutes, Violin, and Cello sports Vivaldian drive and flashy spots for concertmaster Allison Nyquist and cellist Stephanie Vial. Other sections impress through their blend with the ensemble fabric. The central Air of the Sonata features oboists Sung Lee and MaryAnn Shore and bassoonist Stephanie Corwin in a piquant trio with plenty of rhythmic bite and seamless terraced dynamics. Kuijken and Leela Breithaupt's flutes offer ear-catching touches, like cool tones in the Overture in C Minor (TWV 55:c4) and spirals in the Allegro of the Concerto for Two Flutes.
The IBO is fortunate to have an early-music pioneer like Kuijken directing them with such expert balance and pacing. Yet he also is likely pleased to work with this ensemble's rich, transparent sound and flexible palette. It all makes for strong advocacy on behalf of a composer often glossed over because he wrote too much good music.
Andrew J. Sammut has written about Baroque music and hot jazz for All About Jazz, Boston Classical Review, The Boston Musical Intelligencer, Early Music America, the IAJRC Journal, and his own blog. He also works as a freelance copy editor and writer and lives in Cambridge, MA, with his wife and dog.
Recent EMA Recording & Book Reviews
Jeannette Sorrell's adaptation of Handel's popular 'Israel in Egypt' cuts, re-orders, restores, and replaces music and text throughout the oratorio. But Handel didn't leave us with a 'definitive' edition, and Sorrell's version is so artistically logical that someone new to the work might not know anything is missing. Apollo's Fire and the outstanding vocal and instrumental soloists make a compelling case.
People who love Wagner operas can separate his music from his toxic beliefs. Yet J.S. Bach's 'superlative ability to move listeners' and status as 'a pinnacle of Western art' brushes aside the composer's harsh theology and often intolerant personal philosophy. In this collection of essays, Bach scholar Michael Marissen warns us to 'not soften or assimilate this figure to our own preferences, no matter how much we find inspiration, solace, or transcendence in his art.'
Trumpet soloist Josh Cohen and Ensemble Sprezzatura bring together regal flair and expressive grace with 'Altissima,' exploring the varied colors and dimensions of the high Baroque trumpet. The recording makes an ideal introduction to myriad trumpeting styles through mostly unfamiliar repertoire.