by
Published September 29, 2017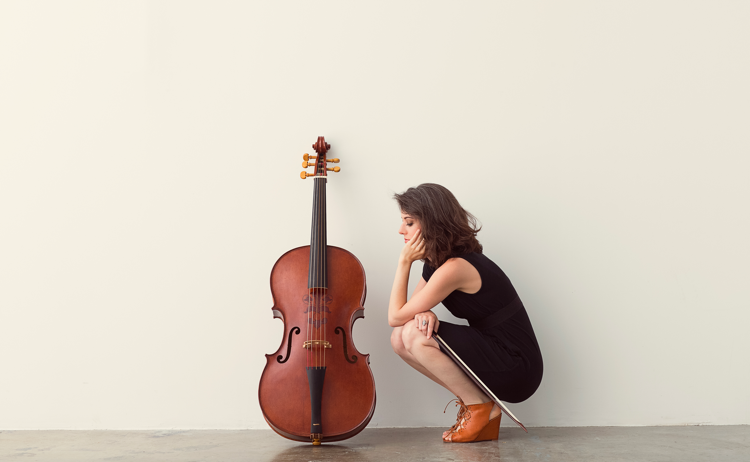 Fiorè: Complete Cello Sonatas & 17th Century Italian Arias
Elinor Frey, cello; Suzie LeBlanc, soprano; Lorenzo Ghielmi, harpsichord; and Esteban La Rotta, theorbo
Passacaille Records 1026
By Mike Telin
CD REVIEW — Although Montreal-based cellist Elinor Frey played early music during her undergraduate studies, she never considered pursuing it as a career until around 2008, when she began seeking new directions. "That was when I began to think about Baroque music, and the origins of the cello. I knew that it all started in Italy, and since I love Italian culture, I wanted to create a long project that would have a relationship to that country," she told ClevelandClassical.com during an interview earlier this year.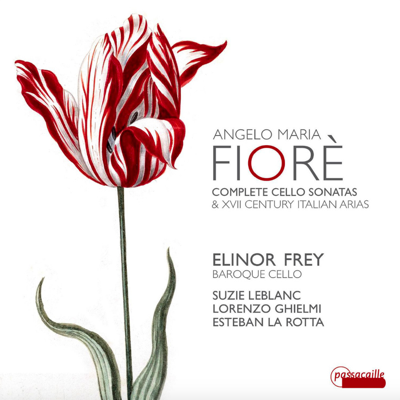 On a Fulbright grant to Italy, Frey studied Baroque cello with Paolo Beschi and investigated how the cello evolved over time. "During that process, I became so wrapped up in learning about the history of my instrument that I became a Baroque cellist, and have been one ever since."
Frey's latest research into the early history of the cello has resulted in this engaging recording of the complete cello sonatas of Angelo Maria Fiorè (1660–1723), made possible by a group of manuscripts that have recently come to light in the Raimondi-Mantica Odescalchi archive in the Biblioteca Comunale di Como.
The album marks the first time nine of the composer's cello works have been recorded: three sonatas, two sinfonias, and four trattenimenti ("entertainments" or "divertimenti"). Fiorè, a celebrated early cello virtuoso, was a member of the court orchestra in Parma from 1688-1695, the Accademia Filarmonica in Bologna from 1697, and the court chapel of the Duke of Savoy in Turin from 1697-1723.
Frey's recording also explores another important genre in early music represented in the Como collection: opera arias with cello obbligato, "in which the separate cello line contributes its own expressive, rhetorical, and vocal qualities to the aria" (Frey's liner notes).
Frey brings a warm, chocolatey sound to Fiorè's three-movement Sonata in G, which opens the recording. Harpsichordist Lorenzo Ghielmi and theorbist Esteban La Rotta are magical partners both here and in another G Major Sonata, a standout work in six movements that boasts a delightful concluding presto.
Two lovely Sinfonias include one in C major from a Milan Ms. and one in B-Flat Major from a Modena collection. Frey's playing during the latter is particularly heartfelt.
Four of Fiorè's fourteen trattenimenti da camera from his only published collection (Lucca, 1698) live up to their name: short, entertaining, and delightful. The G minor work (Op. 1, No. 11) features a languid Largo with long, expressive lines and a spirited final Allegro in which Frey plays with crisp articulation and impressive technique as the music takes her into the instrument's highest register. The last track on the album, a menuet from Op. 1, No. 14, leaves you wanting to hear more from this brilliant cellist.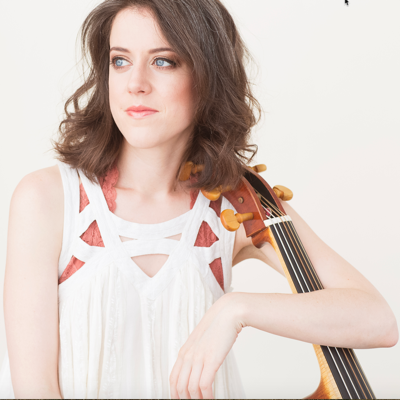 Soprano Suzie LeBlanc's pure tone and effortless melismas grace the six opera arias by Marc'Antonio Ziani, Paolo Giuseppe Magni, Francesco Ballarotti, Carlo Francesco Pollarolo, Bernardo Sabadini, and an anonymous piece from Elvira regnante, which sets a striking text:
I love the kingdom and I love the son,
one is beautiful, and the other is dear.
Leaving one is too bitter,
leaving the other is guilty advice.
In Sabadini's "Amar e non mirar," Frey and LeBlanc trade simple phrases with elegant poise.
Two harpsichord allemandes by Carlo Monza (1680–1739) are interleaved between the other works. Ghielmi demonstrates his expressive sense of line and ear for register changes in the C minor piece and adds delightful ornamentation to the D Major work.
Audio quality is superb throughout, and balances are perfect — especially when the theorbo joins the ensemble. This album is a wonderful addition to the discography of music for the cello.
Mike Telin serves as Executive Editor at ClevelandClassical.com and team-teaches classes in Music Criticism at Oberlin College and Conservatory.
Recent EMA Recording & Book Reviews
In a revealing look into the lives of 'ordinary' folks in 17th and 18th c. Germany, author Tanya Kevorkian taps a wealth of sources that detail city life, from religious beliefs to weddings to the rhythms and rules of town watchmen. With compassion and wisdom, the author notes that historians who look at street life "have to some degree replicated the perspective of the authorities."
Emily Zazulia's valuable 'Where Sight Meets Sound: the Poetics of Late-Medieval Music Writing' explores notational aesthetics in polyphonic music, where it's not obvious how you're meant to sing what's on the page.
Long undervalued, Alessando Scarlatti's vocal writing naturally weds singable lines with the Italian language. Ars Lyrica Houston's colorful new recording of a Scarlatti oratorio, with an outstanding cast, makes a brilliant case for this rarely heard music.