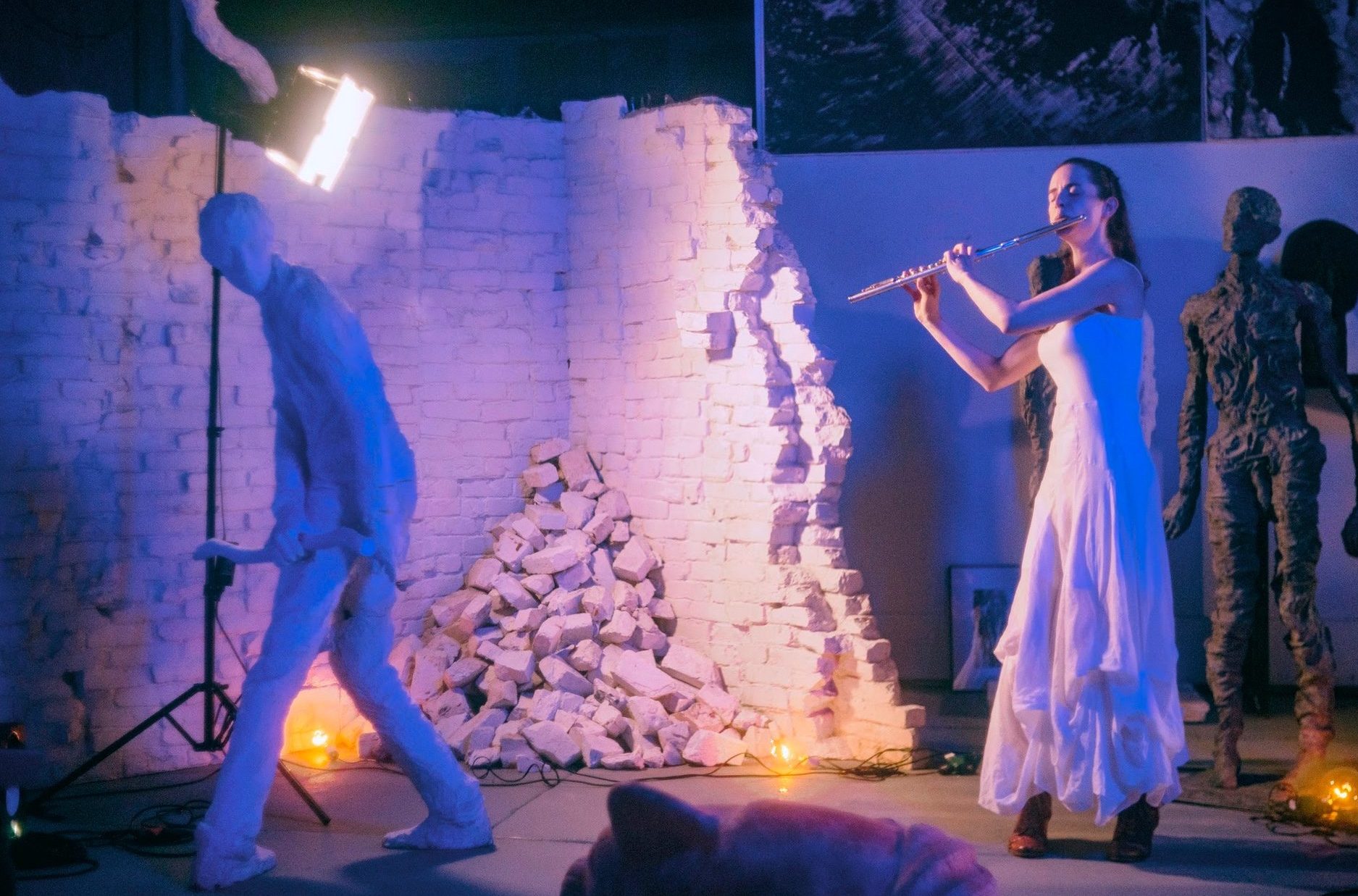 For "…thus far and no further," the past is quite avant-garde. The five-concert series, presented in a sculptor's studio in Pennsylvania and alert to pandemic protocols, incorporates early music alongside contemporary works with a refreshing lack of present-day prejudice.
On opening night in October 2020, songs by medieval composer Guillaume de Machaut and Renaissance composer Josquin des Prez buttressed vocal works by 20th-century composer Morton Feldman. Concerts in the spring of 2021 will include chamber music by Orlando Gibbons (1583–1625) in both original scoring and arrangements by composer and concert co-organizer Michael Hersch. Even the recorded music before and after each show includes Renaissance works by Orlando de Lassus among serialist and electronic works from the likes of Milton Babbitt and Luigi Nono.
Connecting these two ends of music history results in some intriguing musical as well as emotional parallels. As just one example, des Prez's "Douleur me bat" and Feldman's "Only," though separated by centuries, are both animated by a reflective, at times haunting atmosphere and bold — but not self-conscious — rejection of cliché.
Early music and contemporary works provide a different experience from what's offered in the average concert hall. They both upend expectations, whether through harmonic crushes, melodic curveballs, formal deviations, or "unusual" instruments. Hersch points to "an avoidance (though not necessarily a deliberate one) of sentimentality, nostalgia, and certain elements of predictability in much new music and certain music of earlier periods." Early music aficionados and experimental music lovers can both find something unexpected, original, and moving.
Pairing yestercentury's works with pieces fresh from composers' pens is just part of the job for the artists in this series. Hersch's compositional catalog includes arrangements of early music as well as Poppaea, an opera with librettist Stephanie Fleischmann set for world premiere in September in Basel, Switzerland. Emi Ferguson, principal flute of the Handel and Haydn Society, performs with several historical and modern ensembles. The FLUX Quartet is a well-known new music advocate, while their violist, Max Mandel, also serves as principal viola of the Orchestra of the Age of Enlightenment. Cellists Daniel Gaisford and Coleman Itzkoff, violinist Miranda Cuckson, and soprano Ah Young Hong are among the performers in this series who regularly engage with a variety of repertoire.
"The curiosity to experiment, find previously buried sounds, and bring sound to life in new and thoughtful ways unites musicians working in both early and new music, who are often put into narrow boxes by presenters and institutions," says Ferguson.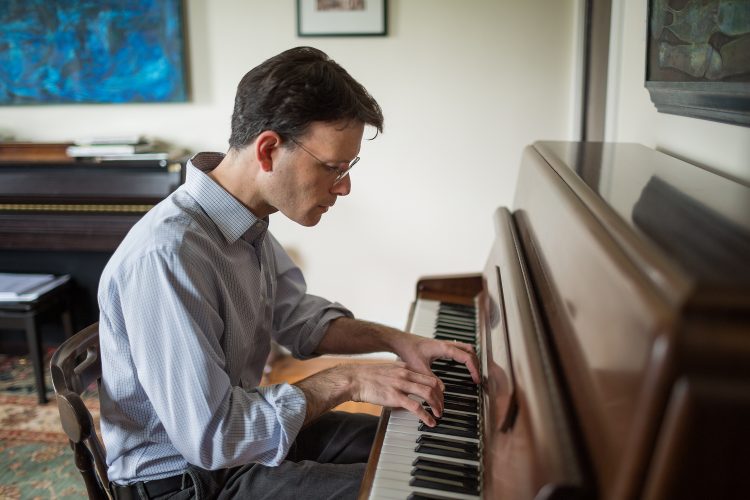 Whether it's seeking a sound that was never precisely described in historical documents or creating new effects for a commission, experimentation plays a large part regardless of the music's age. "Each composer has their own unique language, and as performers, we try to gain as much fluency in each composer's language as possible to 'speak' their music as they imagined," Ferguson says. "The same is true when working with composers of today — though you have the advantage of getting to ask them questions!"
In some cases, historical practice enlightens the cutting edge. Hersch's first flute work, unwrung, apart, always, was written for Ferguson as part of this series. Modern technology allowed the composer and flutist to exchange hundreds of megabytes of score files and sound clips online. Yet when Hersch discussed a particular chord, Baroque fingerings allowed Ferguson to actually play more than one note simultaneously on the modern flute.
"…thus far and no further" was created and organized by Hersch and sculptor Christopher Cairns, longtime friends and collaborators in Havertown, PA (about 10 miles outside Philadelphia). Cairns's studio provides a unique venue to match the unique programming: Audience members experience the music surrounded by 50 life-sized statues frozen in raw emotional states.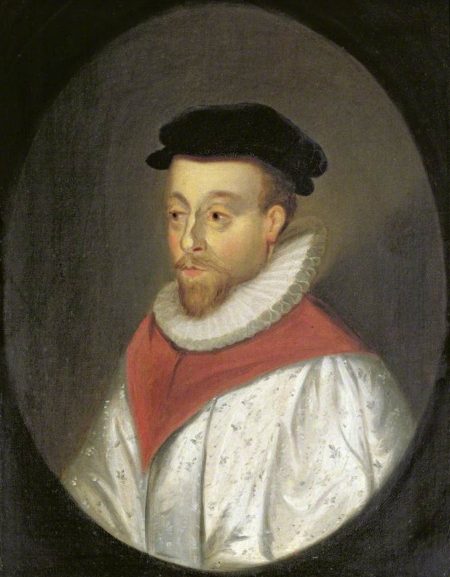 "Years ago, we would have small concerts for friends with musicians I was close to that presented larger works unlikely to be presented in traditional venues," says Hersch. "His studio always felt like an ideal environment for music." When the pandemic hit, it became an ideal space for live music in the age of social distancing. "We realized that we had a unique opportunity to put on a series of live performances, and that by strictly enacting the most up-to-date COVID protocols, we could create as safe an environment as possible, knowing that it is impossible to limit all risk."
The juxtaposition of eras also illustrates links between human beings across time. History's plagues seem uncannily similar to 2020's pandemic. "We are living through an event that, until this year, felt like something of the past," says Ferguson. "We're now able to empathize with people of the past and how they lived through similar challenges. The same is true for music and art: how they reflect and preserve what is happening in real time. This is why it was so important for us to not only have music from history represented but to also have music written by some of today's leading composers specifically for this concert series as a reflection of this time."
The pandemic has inspired many to reconsider how they will present live music. Yet the artists behind "…thus far and no further" have been thinking outside classical music's often hidebound box for some time. As this series and the early music movement continue to remind us, "new" is a musical, rather than temporal, idea.
For more information about the concert series, go here.
Andrew J. Sammut has written about Baroque music and hot jazz for All About Jazz, Boston Classical Review, The Boston Musical Intelligencer, Early Music America, the IAJRC Journal, and his own blog. He also works as a freelance copy editor and writer and lives in Cambridge, Massachusetts with his wife and dog.