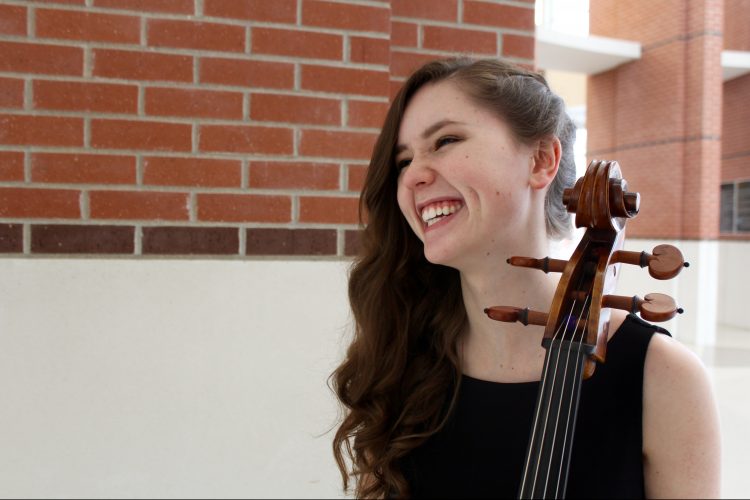 Part one of a three-part following Erin Lupardus on her journey as an American Fulbright Scholar studying Baroque cello in Europe.
I was a sophomore in college when a seemingly simple question roused in me a burning curiosity for Baroque music. While discussing the bowings in my beloved Hugo Becker edition of Bach Cello Suite No. 3, Bourrée, I asked my cello professor, Dr. Eric Edberg, "Is it okay if I play it with this bowing anyway?" Dr. Edberg laughed and answered, "Only if you don't mind any professional cellist rolling their eyes at you." Though at the time I was greatly offended by the idea that a simple bowing choice could potentially cause others to dismiss me as a qualified musician, I accepted the fact that I had been learning the Suites with historically inaccurate bowings. With a "better" edition in hand, I had to relearn every movement, lest Bach roll in his grave at my ignorance. Yet, I also quickly discovered that there is no such thing as the perfect Bach Suite edition because there is no original manuscript, and the Anna Magdalena Bach manuscript contains many errors and unclear bowings. I was irritated. I liked when music told me what to do, how to make phrases, what dynamics to play, what the bowings should be! What was "right"? How could anyone really know how to play these Suites, anyway?
I owe the most fulfilling experiences of my undergraduate career to this frustrating experience. Having realized that I actually knew very little about Baroque performance practice, I spent much of my undergraduate career in pursuit of my own research on the topic. In a delighted frenzy, I researched Performance Practice of the Bach Suites for my Music History final project, analyzed and wrote my final Music Theory paper on the Suite No. 3 Courante, learned Buxtehude and Frescobaldi on the organ, and performed in a Bach and Purcell Christmas concert under the baton of a dear friend and fellow Baroque enthusiast. Yet these endeavors could not satisfy my need for the "authentic," so I decided to study in the capital of the Western Music world, Vienna.
My semester abroad in Austria proved both enchanting and eye-opening. A historical performance practice course spurred my development as a musician and critical thinker. Through this class, I saw and heard the early Baroque Wöckherl organ, which is still in its original meantone temperament, met and observed an early music luthier in his shop, and visited the Neue Burg in the Vienna Hofburg, home to the world's most important collection of Baroque instruments. However, the end of my time abroad came too quickly, and I resolved to return to my second home as soon as possible and pursue Baroque cello as a full-time focus of study.
With a borrowed bow and a "makeshift" Baroque cello in hand, I took lessons with Joanna Blendulf of the Indiana University Jacobs School of Music while concurrently finishing my degree in modern cello at DePauw University. I applied for and was awarded a Fulbright US Student grant to research Baroque music at the Anton Bruckner Privatuniversität (ABPU) and teach English in Linz, Austria. Overjoyed, I purchased my own Baroque setup and prepared to immerse myself in Austria's Baroque world.
I will enroll in the Baroque cello master's program at ABPU, attend as many concerts as possible, and explore ABPU's affiliated private collections, where I hope to assist in uncovering, researching, editing, and publishing as yet undiscovered Baroque works. I also plan to attend workshops given by guest artists at ABPU, including the musicians of L'Orfeo Baroque Orchestra. I am extremely eager to satiate my desire to know more about this realm of music that has always seemed just out of my reach of understanding, and I look forward to discovering at long last how to realize Bach's music with my own (historically-informed) voice.
The next installment of Erin's journey will be available March 2019 during Early Music Month.
---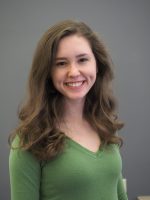 Having enjoyed performing in classical, contemporary, and Broadway settings, promising young cellist Erin Lupardus embarks on a newfound journey into the Baroque world. While studying abroad in Vienna, she was enthralled by a Historical Performance Practice course and yearned to know more about this captivating chapter of music history. She received a Fulbright US Student grant to research Baroque music and teach English in Linz, Austria for the 2018-2019 academic year.
Though a native Oklahoman, she earned her Bachelor of Music in Cello Performance and German, magna cum laude, at DePauw University in Indiana and currently studies Baroque cello at the Anton Bruckner Privatuniversität in Austria. She has studied with Claire Pottinger-Schmidt, Joanna Blendulf, Dr. Eric Edberg, Josef Luitz, Tomasz Zięba, and Dr. Jonathan Ruck. Lupardus is passionate about the arts in all forms and seeks to bridge cultural gaps through creative expression.