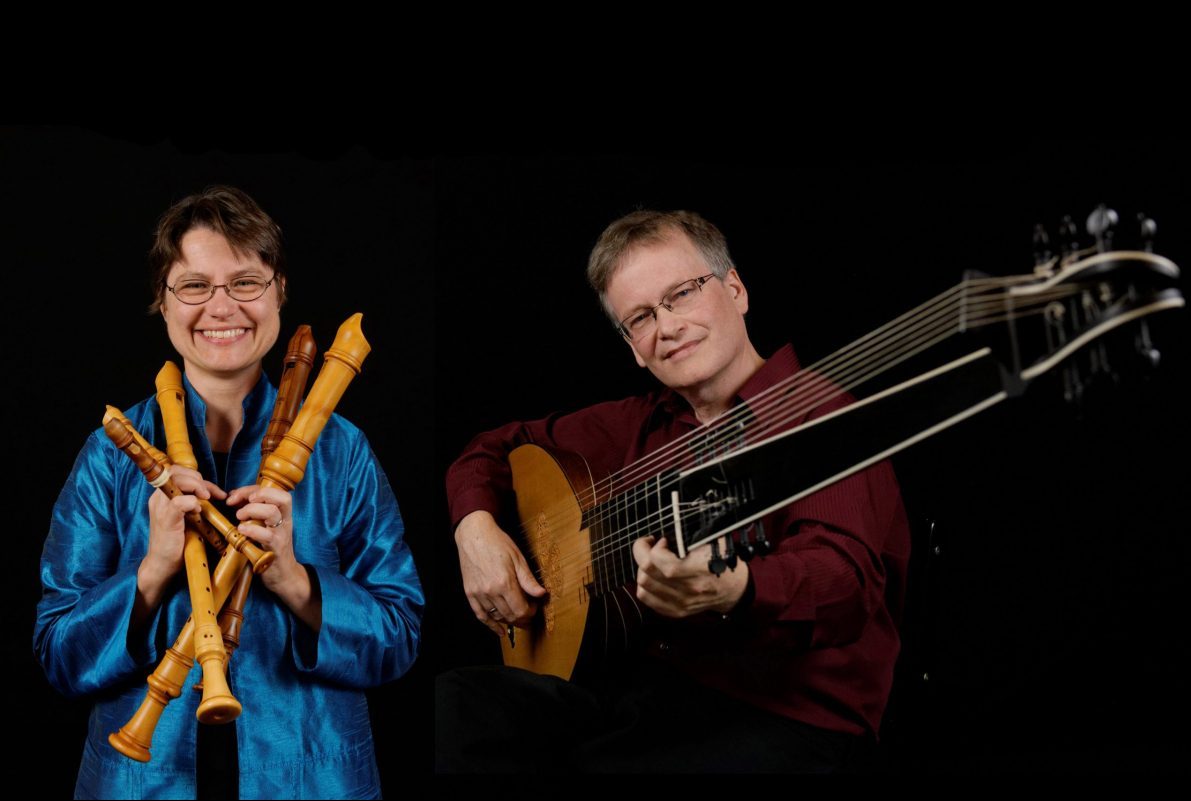 Imagine you are watching a virtual concert, and for a moment you nearly forget it isn't happening right in front of you. Something about it — maybe its spontaneity, a sense of inspiration, or even a flubbed note — reminds you, almost, of live performance.
What does it mean for something to sound or feel "live" even when it technically isn't?
Paul Sanden, a professor at the University of Lethbridge, has written an entire book on the topic, Liveness in Modern Music, which "started as an attempt to figure out where the locus of meaning is in a performance of electroacoustic music," he says. In the book, Sanden identifies six types of liveness: temporal liveness, spatial liveness, liveness of fidelity, corporeal liveness, interactive liveness, and virtual liveness.
The topic, Sanden says, confuses even some of his colleagues.
Though the book predated the pandemic, it is very relevant in the current moment. In fact, Sanden is starting a research project on the very subject of liveness in COVID-era concerts.
But how is liveness especially relevant to early music?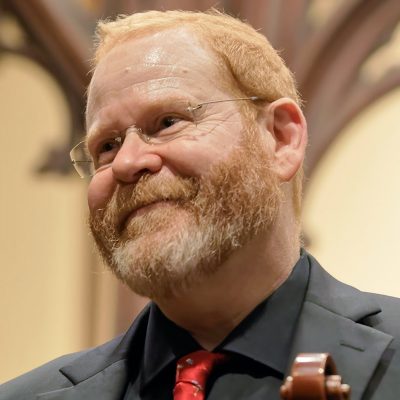 Historical instruments are unique in that their materiality is especially important to their timbral qualities — it's what distinguishes them from their "modern" counterparts. One might argue that because of that, they can sound especially "live." For example, a gut string that squeaks during a virtual concert evokes liveness, not just in the imperfect human that is playing it, but also in its tangibility.
Balance and mixing, which can strongly affect perceptions of liveness, making the players sound very close, or like they are in a concert hall, are of special concern to historical instruments, which are often relatively quiet or intended to be played in intimate spaces.
Liveness is also related to authenticity, not in the Taruskian sense, but in relation to what listeners deem an "authentic" or sincere performance, one that isn't deceptive or false.
David Tayler and Hanneke van Proosdij, co-directors of Voices of Music in San Francisco, have thought quite a bit about the concept of liveness in relation to their masterfully produced videos on YouTube.
Tayler says the mix is a big part of what can evoke liveness. "We did tests where we sat in the audience listening to the mix. We stopped when we got to the point that it sounded like sitting in the audience. We didn't want something that looked like a concert, with a CD playing in the background." Later, they adjusted it to sound a little closer to the musicians. The final mix, then, is almost hyper-real — it sounds somewhat like being in the audience but is also slightly more intimate.
Van Proosdij says liveness is also conveyed by the interactions that musicians have onstage. These can be minute things like eye contact, imitative phrasings, or reactions to tempo changes.
Because these interactions are spontaneous, Voices of Music can't plan out camera cuts ahead of time. Instead, they use several stationary cameras and edit the footage together later.
"There is a live component to it, because we are not scripting the video but seeing what happens," says van Proosdij.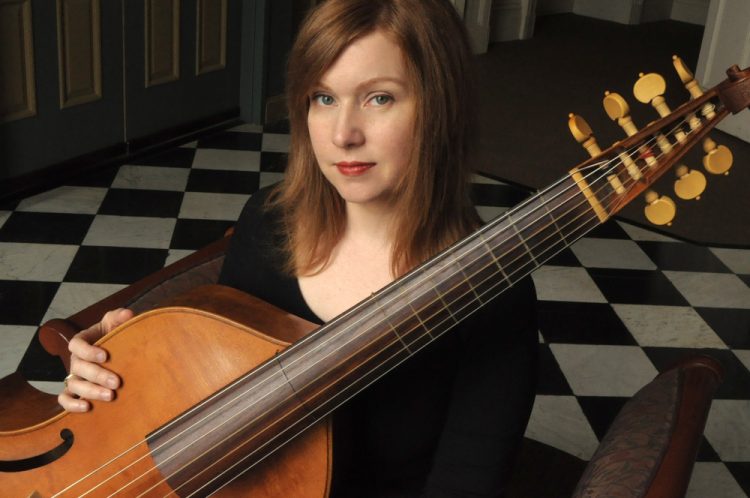 The editing of virtual concerts and videos, when done well, is virtually undetectable. However, when camera cuts don't correspond to what you as the audience wants to see, that can shatter the illusion of liveness.
"Sometimes I get as nervous going to a concert as performing a concert," says Lawrence Lipnik, viola da gamba player, recorder player, and vocalist. Even in the virtual realm, he wants that experience.
"I want to somehow mirror or empathize with what a performer is doing," he says. When a virtual concert or video has that sense of excitement and "mirroring" of the performer, perhaps that is where the feeling of liveness lies.
Lipnik also says that commentary and Q&A sessions, like ones he has done with Parthenia Viol Consort, can add a live element, a feeling of interaction with the performers.
"To me, what makes it live is the intent that you have as an artist," says viola da gamba player Amy Domingues. "That intent of communicating something to an audience, whether that audience is there in person, or not. It's a state of mind really."
Domingues, who has been making videos with the Acapella app since the pandemic, has also forayed into electroacoustic music with the album Gut + Voltage.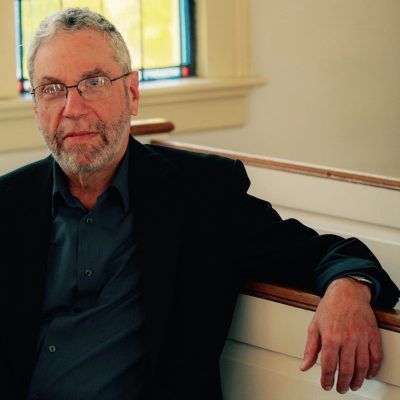 "When I'm recording a video, I feel like I have this mask, this performance face that you put on," she says. "That's part of the performance clothing that you put on."
Laurence Wallach, a harpsichordist, pianist, musicologist, and composer, has been doing livestream concerts with cellist Anne Legêne for Bard College at Simon's Rock. Wallach says the viewing experience might be subtly different for listeners tuning in synchronously, at the time of the livestream, versus asynchronously, after the fact.
"The harpsichord is notoriously difficult to mike," says Wallach. In fact, sometimes the balance in recordings is better than in live performances. "The physical body of the performer is the most important instrument." Extraneous sounds, like the tapping of fingers on the fingerboard, or crunch of the bow on the strings, which remind the viewer of that body, can convey liveness.
Another element of liveness is the sense that something could go wrong. "If a disaster happens during a performance, you can't edit it out," says Wallach. "Every performance is like walking on a tightrope…There is debilitating nervous energy, and then there is an enhancing nervous energy, which makes music more exciting."
Finally, Wallach says, some performances can feel "dead." This is as equally difficult to define as "live." Some rituals of live performance, like clapping or bowing, don't work as well in a virtual setting — they just feel awkward.
Sarah Darling, violinist and violist with Boston Baroque, A Far Cry, Musicians of the Old Post Road, and the Harvard Baroque Chamber Orchestra, among other ensembles, says that recording right now "falls in that uncanny valley space" of liveness.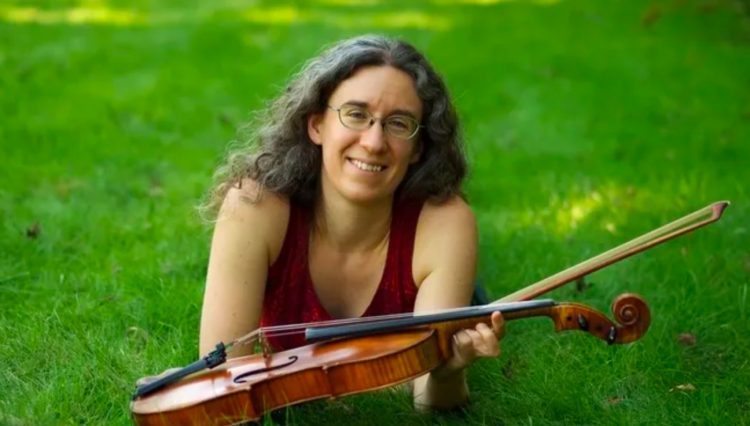 In a recording session, the first several takes function to "get everything down" and reach a point where the "performer can start playing around," Darling says. That's where the spark of inspiration happens. "Everything else was necessary to lead up to that moment. I think that has to do with liveness."
"You can think of a performance like a slice of time, but there is also another way of construing it," she says. It is a stitching together of all the musical performances, both real and imagined, that have led up to it. Liveness occurs when "all the possibilities converge in that moment."
"Performing under duress" is a case when something doesn't sound live. A time crunch can inspire, or it can deaden. "It's gonna sound like the inside of your head," says Darling.
With regard to the observation that people have started calling all streamed performances, even prerecorded ones, "livestreams," Darling says this is probably an issue of nomenclature, rather than an indication that audiences are becoming more lenient about what is or isn't live in the traditional sense.
Guy Fishman, principal cellist of the Handel and Haydn Society, expresses a healthy skepticism about the question of liveness. Something is either live or it's not.
"Regarding spontaneity, I don't necessarily value it as a metric for good performance, unless, perhaps, one is improvising," says Fishman. "Musicians mostly perform someone else's music and should have an idea, a plan, of how to represent it." Furthermore, "Music is, at its nature, ephemeral." Things that aren't ephemeral push the limits of what is music.
"Ultimately what a live concert does is create community," says Fishman. "Artists communicate to a disparate collection of people seated together in a building and create community where before there was none. After the concert, the community exists in the collective memory of the dispersed group. I suppose if an artistic event, in person or virtually, creates such a community, then it feels live, whether it is or not."
Saskia Maxwell Keller holds a master's in musicology from the University of Edinburgh and a B.A. in music and art history from Harvard University. Her research concerns the use of the cello endpin from the 17th century through modern day, drawing on iconography and gender studies. She is currently assistant arts editor of the Provincetown Independent.