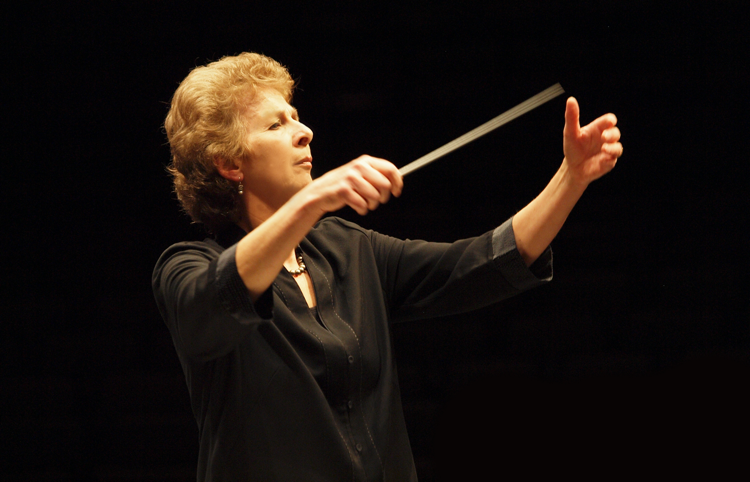 By Kyle MacMillan
A concert that Chicago's Music of the Baroque presented in March 2015 was not necessarily the kind of blockbuster program that typically stands out years later, but it nonetheless had plenty to say about what has made Jane Glover so successful as she begins her 15th season as the group's music director.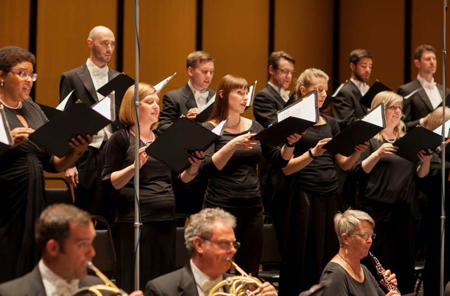 Noticeable throughout the spirited line-up of Haydn, Mozart, and Beethoven was the obvious rapport the internationally known British conductor had achieved with the group, as evidenced by the immediacy of the playing and the orchestra's seeming anticipation of her every wish. Also striking was the easy give and take between Glover and the evening's first-rate soloist, Imogen Cooper, a fellow Brit and a regular with the ensemble. The two are longtime collaborators, and Cooper clearly enjoyed herself in Beethoven's Piano Concerto No. 2 — her face breaking into a grin several times.
"I find it a very happy ensemble," the noted tenor and conductor Paul Agnew, a frequent guest artist with Music of the Baroque, wrote via e-mail. "And while this might sound anodyne, there are few contented ensembles in my experience. Jane has created an atmosphere where the best of self-expression is encouraged both in the rehearsal space and, also essentially, in the performance."
The 45-year-old Music of the Baroque brings together two entities — a 32-piece orchestra and a 26-voice chorus. Much as the roster of the Academy of St. Martin in the Fields is assembled from leading ensembles in London, the orchestra is drawn from members of the Chicago Symphony Orchestra, Lyric Opera of Chicago Orchestra, and other top musicians in the region. "So, therefore," said principal flutist Mary Stolper, "you get an interesting mix of people who truly love this music, which doesn't always happen when you're in a larger orchestra."
With a total attendance of 15,000 in 2016-17, Music of the Baroque can't match the scale of the much larger Chicago Symphony or Lyric Opera of Chicago, but it is nonetheless one of the city's largest and best-known classical ensembles. It regularly performs masterpieces by major Baroque composers like J. S. Bach and Handel as well as works by some of that era's lesser-known masters. Because the ensemble performs on modern instruments, it can and often stretches into Classical-era works by such composers as Haydn and Mozart.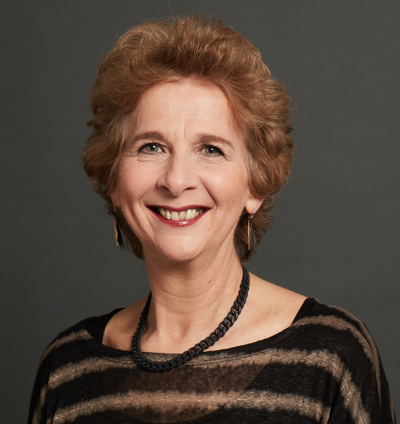 This mix of repertoire allows it to occupy a niche that no other ensemble in the city quite matches. The Chicago Symphony has never been known for doing much Baroque music; the last time it put significant emphasis on Haydn came during the 1991-2006 music directorship of Daniel Barenboim. At the other end of the spectrum, Chicago boasts several period-instrument ensembles, but they tend to be smaller and even more specialized than Music of the Baroque. Examples include the Newberry Consort, which focuses primarily on Renaissance and medieval music.
At the invitation of Brian Dickie, then general director of the Chicago Opera Theater, Glover first came to Chicago in 2000 to lead a production of Monteverdi's L'Orfeo. The two had worked together at England's Glyndebourne Festival Opera and elsewhere. Glover's visit happened to come just as Music of the Baroque was searching for a new music director, and Dickie championed her as a candidate. "It was a lovely bit of serendipity that I happened to be around," she said. The conductor returned in 2001-02 as one of seven finalists for the position, each leading a set of concerts with the ensemble in what amounted to an audition. And Glover won the position, taking over at the same time Nicholas Kraemer, another finalist, was named principal guest conductor.
Asked what attracted her to the job, Glover's quick answer was "everything, really." Then, she went on to be more specific, pointing to the group's programming ("The repertoire, of course, is right up my street."), its top-notch musicians, and its home base of Chicago. In addition, because of her extensive background with choirs large and small, she was excited by the chance to work with the Music of the Baroque Chorus. She has served as chorus master at Glyndebourne and principal conductor of the London and Huddersfield Choral Societies. "I happen to think that the MOB Chorus is the best chamber choir in North America," she said. "Actually, I would say that about the orchestra, too. I think it is the best chamber orchestra in North America. It's thrilling to be part of."
Although some purists might disagree, Glover, 68, does not see Music of the Baroque's practice of performing music from its namesake era on modern instruments as a drawback. She noted that the ensemble has worked hard to achieve a historically informed clarity and sound. And it has at least two players in the orchestra, including principal violist Elizabeth Hagen, who also play on period instruments and serve as "guides" to the Baroque articulations and textures the orchestra should be trying to achieve. Glover said the once-heated battles between the period-instrument and modern camps are largely over and there is now a "healthy crossover" between players who do both. "Modern players have learned so much from period players and vice versa," she said. "Everybody respects everybody else's work."
Everyone interviewed agreed that what sets Glover apart is that she is just plain nice and genuinely respects and values the musicians and singers around her. "It really is a collaboration in a way that I would say is not very common in the orchestra-and-conductor-relationship world," said Robert Waters, who was concertmaster in 2009-16 and now teaches at Utah State University. The warmth of that collegiality can be felt in her performances and heard when she speaks to audiences. "There's nothing stuffy about her," said soprano Susanna Phillips, who has performed several works for the first time with the group, including Haydn's "Lord Nelson" Mass in 2012. Audiences like Glover, Stolper said, and that's important at a time when classical institutions are battling falling ticket sales and competing with countless other demands for listeners' attention.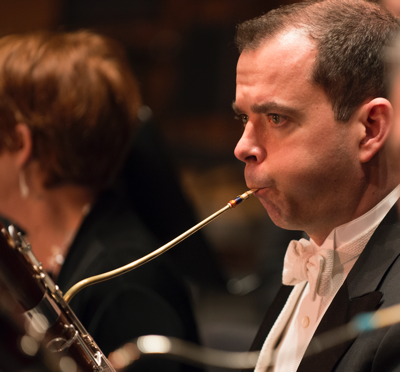 But, of course, those qualities wouldn't matter if Glover didn't have the technique and musical knowledge to go with them, and she possesses both in spades. Along with a lengthy conducting resume, to which she has added prestigious debuts in recent years at the Metropolitan Opera and Cleveland Orchestra, she also served as director of opera at the Royal Academy of Music in 2009-16 and is a respected musical scholar. "One of the hardest things for a conductor to do is have authority on the podium," said principal bassoonist William Buchman, who is also assistant principal bassoon of the Chicago Symphony. "And Jane has that authority without having to be forceful or overly controlling. She just commands respect, because of her great knowledge, her easy and natural technique, and her very musical approach to what she does."
Glover has an understated, relaxed manner on the podium, often preferring a subtle facial expression to a grand gesture. During rehearsals, Phillips said, the conductor rarely raises her voice, because she never needs to. "She's quietly powerful. That's how I would describe her."
During the 15 years Glover and the orchestra have worked together, they have developed a bond that allows them to communicate clearly and rehearse efficiently, qualities that carry over to the concerts. "The thing about having your own group with whom you perform regularly, four of five times a year, as I do, every time you come back in front of them, you know where you are," Glover said. "Everybody knows me and I know them, and we just sort of carry on from where we left off. It's absolutely lovely."
Highlights of the music director's tenure include performances of Bach's major choral works, including the St. Matthew and St. John Passions and B Minor Mass. "Every time we do those, I'm thrilled," she said. She also pointed to the group's 2014 presentation of Haydn's oratorio, The Creation, which included a run-out performance in San Diego. "By the time we got it into California," she said," we were just sort of cooking with gas, as you would say. It was just a great experience to do three performances in Chicago and then go to California." Glover also praised the concerts she has done with Cooper, as well as the opportunity to showcase all of the orchestra's principal players as concerto soloists, including double bassist Collins Trier. "It's always a very joyous experience," Glover said.
Among other standout moments, Stolper recalled a "glorious" Mozart program in January 2017 that featured Phillips and soprano Kathryn Lewek. "You could see on [Glover's] face that she was in such seventh heaven, that conducting for her was like nothing because the music was so alive," the flutist said. Buchman pointed to the group's rare performance in 2005 of a 20th-century work, Stravinsky's Pulcinella Suite. "To have a group that is normally focused on Baroque repertoire doing 20th-century music that was inspired by Baroque repertoire was really a fun experience," he said.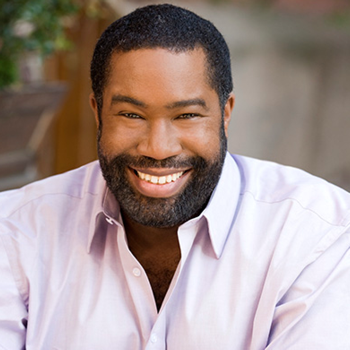 While Glover is quick to point out that the group performed post-Baroque works before her arrival, a case can be made that she has put more emphasis on them, in part because she is a Mozart specialist. She served as artistic director of the London Mozart Players in 1984-91 and wrote a well-received 2005 book, Mozart's Women, which explores the influence of the women in the composer's life on his music making. Performing on modern instruments is a plus in this regard, Glover said, because it gives the ensemble the flexibility to perform such later repertoire.
"I think the 18th century is where we belong," she said, "which is why we can with justification go into Beethoven and then into Mendelssohn and Schubert. It certainly makes a lot of sense to play music by composers who were utterly brought up on the great music of the so-called height of the Baroque era." Indeed, Music of the Baroque opens its fall season Sept. 16 and 17 with Mendelssohn's oratorio, Elijah, featuring Phillips, bass-baritone Eric Owens, mezzo-soprano Elizabeth DeShong, and tenor William Burden. As Glover noted, Mendelssohn played a key role in reviving Bach's music in the 19th century and bringing it back into the mainstream.
Glover admits being "terrified" that whoever replaced recently departed executive director Karen Fishman might want to make a clean sweep of the artistic staff. But she needn't have worried. She had collaborated elsewhere with Declan McGovern, who has taken over the position, and the two are already eagerly planning Music of the Baroque's future. "For as long as the music is of the quality that I hope and believe we've been making and we're all enjoying, I want to carry on," Glover said. "It's sort of the favorite thing I do, and that's saying something, because I do have a fabulously varied musical life."
Kyle MacMillan served as music critic for the Denver Post from 2000 through 2011. He currently freelances in Chicago, writing for Chamber Music and Listen magazines and such other publications and websites as the Chicago Sun-Times and Classical Voice North America.