by
Published August 27, 2018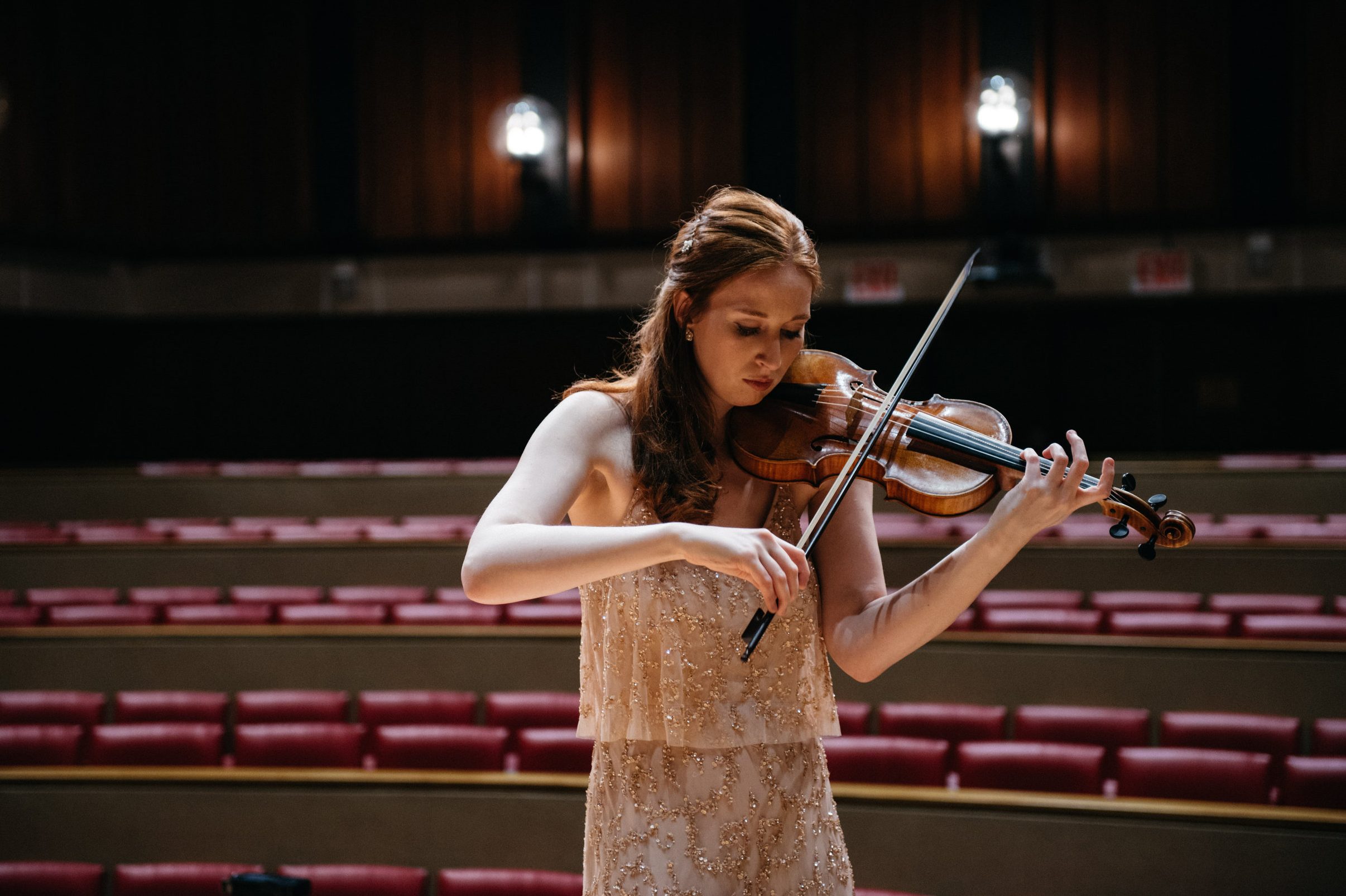 Beyond Bach and Vivaldi
Augusta McKay Lodge, baroque violin
Naxos 8.573893
By Benjamin Dunham
It's easy to believe that Johann Sebastian Bach far outstripped other composers in the quality of his writing for unaccompanied violin.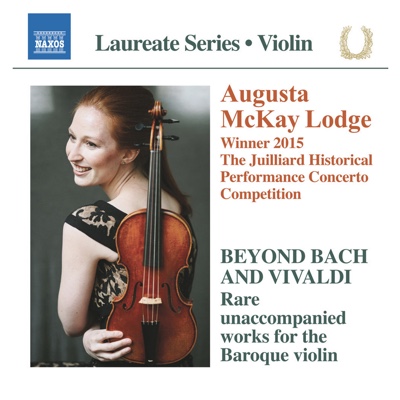 True enough, at least in some respects.
But the new Naxos CD of "rare, unaccompanied works for the Baroque violin" featuring Augusta McKay Lodge, a prize-winning graduate of the Juilliard School's Historical Performance program (with roots also at Oberlin and Indiana), tells a different, richer story, revealing the extent to which Bach stood on the shoulders of predecessors named Baltzar, Biber, and Matteis and was in the company of contemporaries like Pisendel, Nogueira, and Locatelli.
The most astonishing of these predecessors is the younger Nicola Matteis (late 1670s-1737), whose father of the same name lived in England (his solo violin playing awed his competitors, who could only "stand and stare at him"). Young Nicola seems to have captured the stunning style of his father and expanded upon it. Some of the other works on this recording may be regarded as building blocks leading to the overwhelming architecture of Bach in his solo sonatas and partitas, including the prelude by Matteis père (c.1640-1714) published in a John Walsh edition together with similar brief works by Bononcini, Biber, Corbett, Corelli, and Gasparini. But the three fantasias of Matteis fils, indeed, invite listeners to "stand and stare."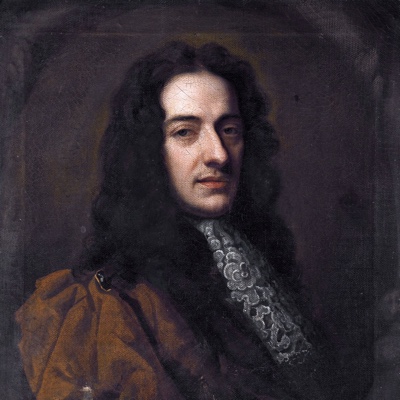 The first of these opens the recording in a bariolage of searing harmonic effect, brought out with sensitivity by Lodge, who goes directly to its emotional center. Later, presented in a prelude and fugue order, two expansive C-minor fantasias by Matteis, found in a manuscript belonging to Pisendel, plumb the depths of a truly musical soul. Lodge's special skill, in addition to her intonational and tonal felicities, is knowing when to stop and go — an inexpressible sense of pace and pause that focuses the listener's attention on each piece's most poignant moments.
The earliest contributors to this unaccompanied repertoire are German-born, English-based Thomas Baltzar (1631-1663) and the Bohemian-born Heinrich Ignaz Franz von Biber (1644-1704), whose Passacaglia in G Minor from the Rosary Sonatas concludes the CD and, fittingly, leaves one thirsting for the towering Ciaccona from Bach's Partita No. 2, BWV 1004. A "capriccio" by Italian Pietro Antonio Locatelli (1695-1764) and two inventive prelude and "fantezia" pairings by Portuguese composer Pedro Lopes Nogueira (c.1700-c.1770) show a more contemporaneous context for Bach's work, one that was not limited to any particular national style. A wonderfully elaborate, four-movement sonata by Johann Georg Pisendel (1687-1755) seems to benefit from his familiarity with the Matteis fantasias.
McKay Lodge plays a modern baroque violin by Jason Viseltear (see EMAg, Fall 2004, page 28), from which she draws a remarkable depth of sound. Produced with support from the Kovner Fellowship Program at Juilliard, the recording by Wei-xiong Wang captures this sound with presence and fidelity.
Former EMAg editor Benjamin Dunham has reviewed recordings and concerts for The Washington Post, Musical America, American Recorder, and GateHouse Media.
Recent EMA Recording & Book Reviews
Jeannette Sorrell's adaptation of Handel's popular 'Israel in Egypt' cuts, re-orders, restores, and replaces music and text throughout the oratorio. But Handel didn't leave us with a 'definitive' edition, and Sorrell's version is so artistically logical that someone new to the work might not know anything is missing. Apollo's Fire and the outstanding vocal and instrumental soloists make a compelling case.
People who love Wagner operas can separate his music from his toxic beliefs. Yet J.S. Bach's 'superlative ability to move listeners' and status as 'a pinnacle of Western art' brushes aside the composer's harsh theology and often intolerant personal philosophy. In this collection of essays, Bach scholar Michael Marissen warns us to 'not soften or assimilate this figure to our own preferences, no matter how much we find inspiration, solace, or transcendence in his art.'
Trumpet soloist Josh Cohen and Ensemble Sprezzatura bring together regal flair and expressive grace with 'Altissima,' exploring the varied colors and dimensions of the high Baroque trumpet. The recording makes an ideal introduction to myriad trumpeting styles through mostly unfamiliar repertoire.