by No Content
Published May 1, 2022
'That's why unique people love early music: because it has the smells, and it has the strangeness'
'In classical music, we don't leverage other art forms to triangulate a wider base that celebrates what we do'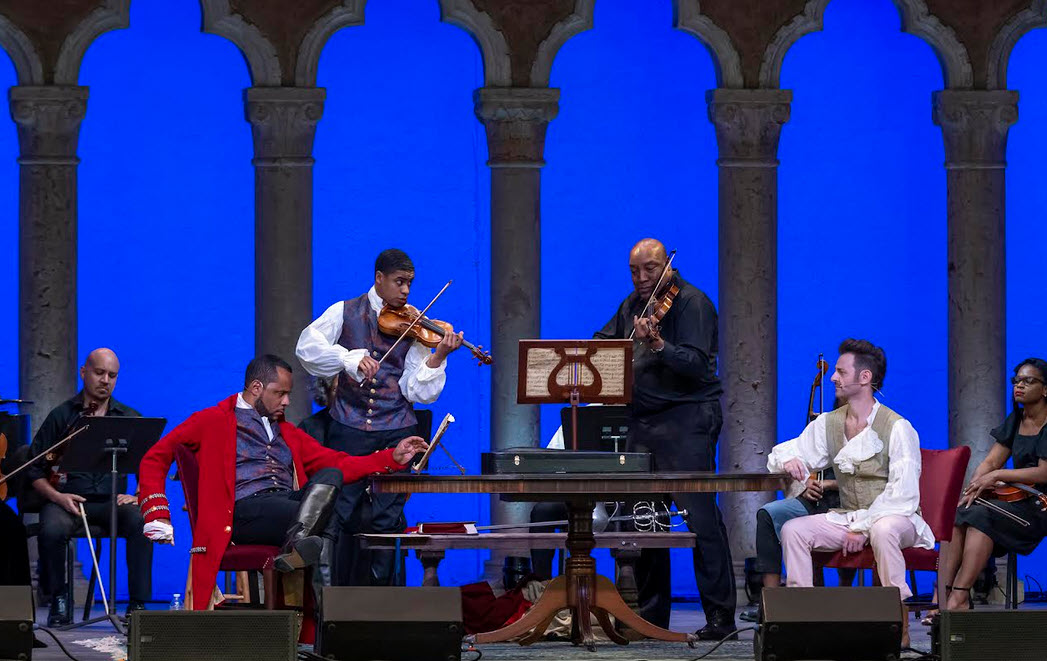 It was the end of an era when, in 2022, Louise Basbas stepped down from her post as executive and artistic director of the tenacious New York City concert series Music Before 1800. Basbas founded the series, her self-professed "life's project," in 1976, when the American early-music scene — let alone that in New York — was just starting to take shape. Forty-seven seasons and nearly 500 concerts later, she had cemented Music Before 1800 (MB1800) as an essential force on NYC's early-music horizons, balancing historic debuts of European ensembles with the homegrown groups that have pushed U.S. early music into the international eye, all from Harlem's understated Corpus Christi Church, where she served as organist and director of music.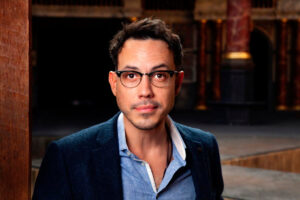 Basbas hand-picked her successor: the polymath Bill Barclay, who had most recently finished a seven-year stint as head of music at Shakespeare's Globe in London. Equal parts theater-maker, musician, and administrator extraordinaire, Barclay is the artistic director of Concert Theater Works, a touring theater company dedicated to reaching new audiences with cross-genre musical spectacles.
Barclay spent his first year at MB1800 executing Basbas' final planned season. Now, just one year before MB1800's 50th anniversary, the new leader has unveiled his first series of concerts, reimagining Basbas' time-tested formula to broaden notions of early music both historical and current. Ahead of MB1800's first 2023-24 concert on October 1, we chatted with Barclay about his predecessor's legacy, his unique programming, and the past, present, and future of New York City's early-music scene. Even when Barclay managed to raise our eyebrows, such as his decision to include a non-historical performance ensemble on the series, his logic and worldview seem to make perfect sense. He can be very persuasive.
EMA: Louise Basbas ran Music Before 1800 for nearly half a century. What's it like to step into the shoes of a founding director with such stature?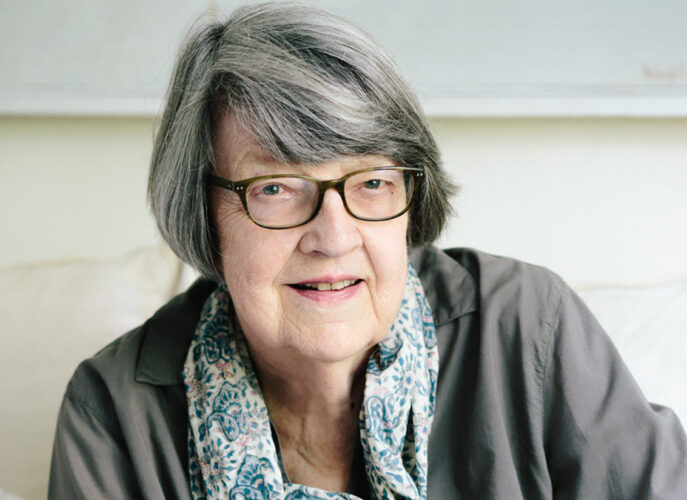 Barclay: It's an enormous gift, and it's very humbling. We will never see another Louise Basbas — she's an expert, a true legend, and a complete one-off. But that's a great opportunity to tell a totally different story, because that's my only choice. New York City loves acts of boldness. Louise made a bold choice in hiring me — I think it's risky to hire someone with both theatrical and musical background, especially one who hasn't been living in New York City for ten years. But you know, she's a maven, and I trust that, and love it, and adore her.
EMA: How does this season's programming — nine concerts — continue Louise's legacy, or stray from her formula?
Barclay: The quilt has to be the same. European ensembles making their American and New York debuts. Established legacy groups from the United States. A mix of periods, so there's something for every philosophical preference in the early-music firmament.
I have to think about earning us new, younger audience members, while also surprising, challenging, and pleasing the people we have. I borrowed a trick from the theater world: a themed season. We're examining 500 years of France's colonial and multiracial history, and its influence in other genres. We've commissioned new scholarship not only around French music, but also on Frenchness and the seen influences of the French diaspora.
We're going to print all of those essays in a commemorative booklet that also includes the full seasons of every early-music ensemble in New York City. NYC wasn't known as an early-music town when I left ten years ago. Now, the scene is coming up, and we have to tell that story and show that New York City is the hub of early music in the United States.
EMA: What changed while you were gone?
Barclay: Juilliard415 graduates staying in New York. Also, the rise of Trinity Wall Street as a musical hub of excellence — those two things raise the profile of what the city can do, and also cast light on some of the treasures the city already had. When I left, Juilliard415 was only a few years old. Today, the new ensembles that Juilliard students are creating sound as good live as Tafelmusik or Apollo's Fire ever sound recorded!
Of course, New York is still missing its own Baroque orchestra, so that's been on the back of my mind. Musicians running the show, conductor-less, logging thousands of hours together to refine a sound that Carnegie Hall stands up and screams at — like when The English Concert comes and does a three-hour Handel opera. The appetite is there. New York is one big donor and one committed organization away from this dream — but who can do it?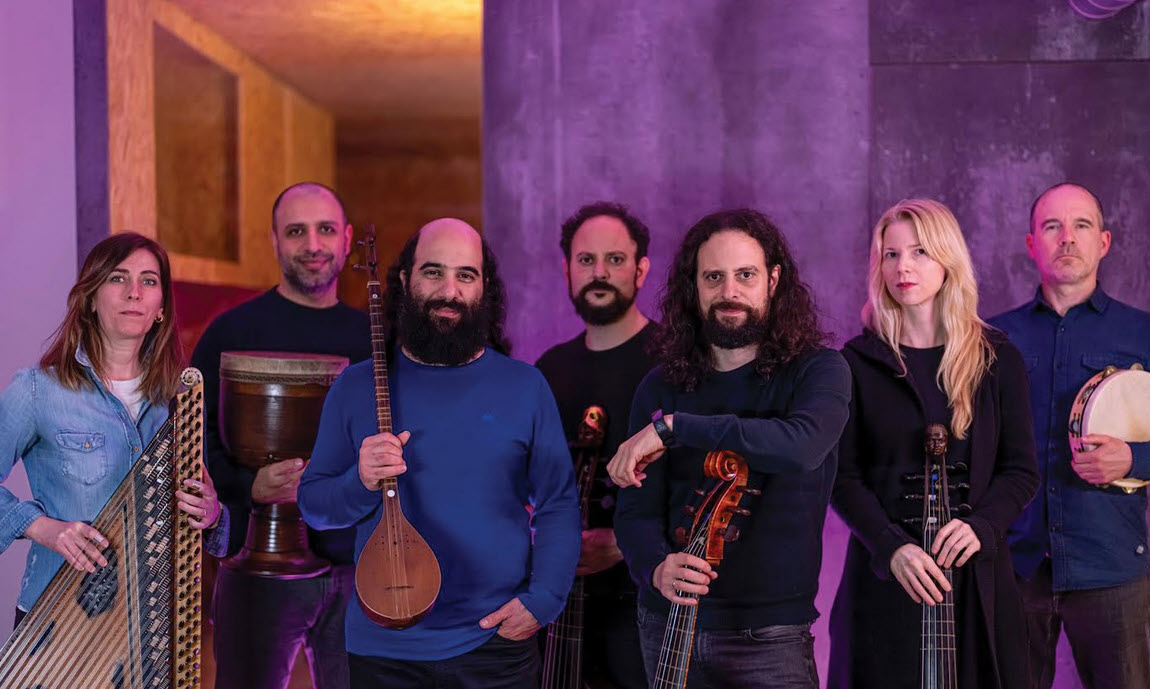 EMA: Say more about how the season's performers are approaching the French connection. Why these ensembles, and why now?
Barclay: Well, to start the season, Juilliard will do a Rameau program — what's French music without Rameau, and what's NYC baroque without Juilliard? We want to feature New York ensembles, so we also have TENET Vocal Artists doing Machaut and de Vitry. And you can't have a French season without someone coming over from France. Le Poème Harmonique used to have a larger presence in New York, but they haven't been here in a while.
Then, we bring in the larger conversation about multicultural Frenchness with my concert theater work The Chevalier, which goes right to 1799, when Joseph Bologne dies. The play examines how Bologne pioneered the new Tourte bow. The Harlem Chamber Players are playing on modern bows because that's what Bologne did. And to have our neighborhood orchestra, made up of musicians of color, present this music — they've been playing Bologne for decades. They may not be historically informed performance, but they're historically informed experience.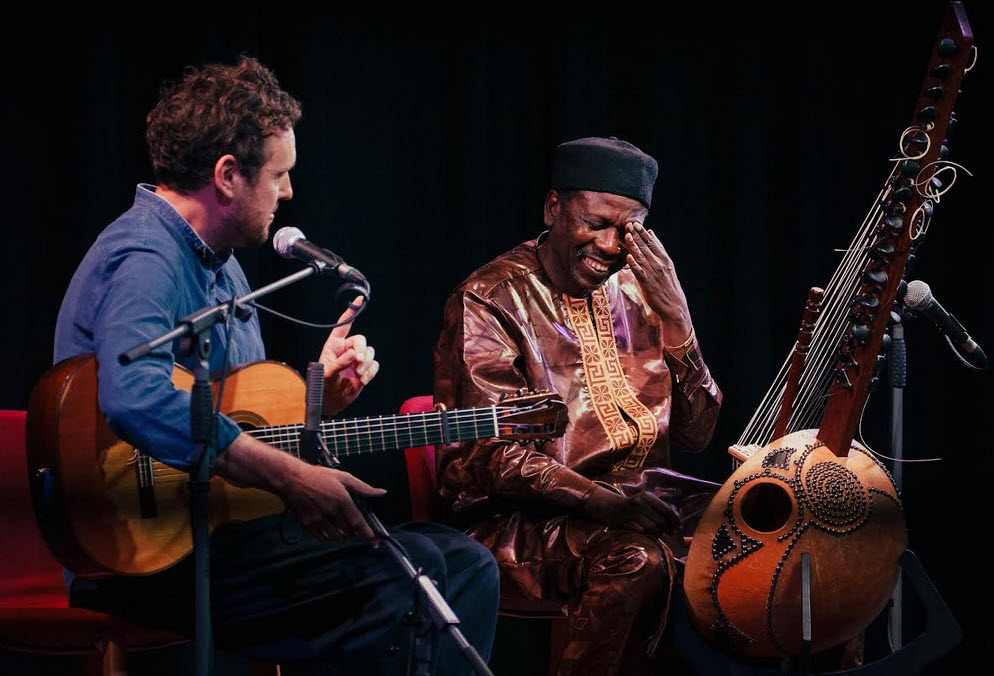 Finally, we're beginning an annual collaboration with the World Music Institute to shine a light on an early, historically informed music tradition that doesn't get airplay in the typical early-music canon, starting with the music of Mali. Derek Gripper was the first person to transcribe the music of the kora (a plucked instrument played vertically on the lap) for the classical guitar. MB1800 is anchoring his tour alongside the world's greatest kora player, Ballaké Sissoko. That's the kind of thing Louise would do, platform an artist and give them an audience that catches on here.
EMA: Louise Basbas left you with a balanced budget, but we're living in a time when concert houses and theaters are announcing layoffs and pared-down seasons. Why concert theater?
Barclay: If people are going to take a risk of coming to a concert for the first time, they need something to hold on to. Classical music is sadly a bit of an exclusionary pleasure — you have to know a little bit to get a lot out of it, unless there's something that resonates with people and makes them understand that early musicians are keepers of ancient insights into human performance.
Another reason is that every other world exploits classical music: film, dance, Broadway. In classical music, we don't leverage other art forms to triangulate a wider base that celebrates what we do. We need to do that — otherwise we're literally playing the gospel, but the people aren't going to church.
The idea of 'concert theater' is not to make musicians accompany actors and foreground another art form. Instead, in one eyeline, we see the excellent musicians with something else — puppets, juggling, food. And in that egality of performer, unique things happen. Joy. Presence. Comedy. It's an alchemical idea which creates something that people have never done before on stage. That's the kind of risk profile we need in 2023, to bring people and keep them. Sure, these shows loss-lead at the debut. But when performers invest in ideas that they really believe in, the reward is tangible, and four or five venues later, they're making everybody more money.
'Early musicians are keepers of ancient insights into human performance'
EMA: You seem to do a bit of everything — what are some of the labels you use to describe yourself?
Barclay: I'm on my third very separate career. I studied a lot of instruments while I was an actor in my teens. I was pretty bad at most of them, but I loved to play. In my 20s, I was an actor, but because of my musical background, I was composing and sound-designing plays left, right and center. I belonged to two Shakespeare companies in my 20s — Shakespeare & Company in the Berkshires, and Actors' Shakespeare Project in Boston — so for 10 years or so, I was just doing five or six Shakespeare plays a year.
That got the attention of Shakespeare's Globe in London. Suddenly, they asked me to compose music for Hamlet, and during my first week there, they offered me the head of music position. I did 130 different productions out there over seven years, including 12 as composer. Three of the shows transferred to Broadway. So, my life changed from actor-musician to arts administrator.
I also founded the concert series there, and everything we put on was like, "How's the audience gonna respond to this?" There's nothing an audience likes better than a live unscripted moment. That informs my feeling about what early music can do as well, because the heart of early music is improvisation and liveness. We have to channel that energy and get away from the Victorian idea of Baroque music, which is buttoned up and polite. Or the Mahlerian idea of concert culture, which still casts a pall over early music [audiences]. This isn't the quiet place, this is the no-deodorant place!
And that's why unique people love early music. Because it has the smells, and it has the strangeness. It probably didn't sound good for hundreds of years, but now it does. There's so much authenticity there that is human rather than academic, and that has to somehow be brought back into our performance. Some musicians get it — you can see that young people genuinely understand that it's about zest and affirmation of life itself.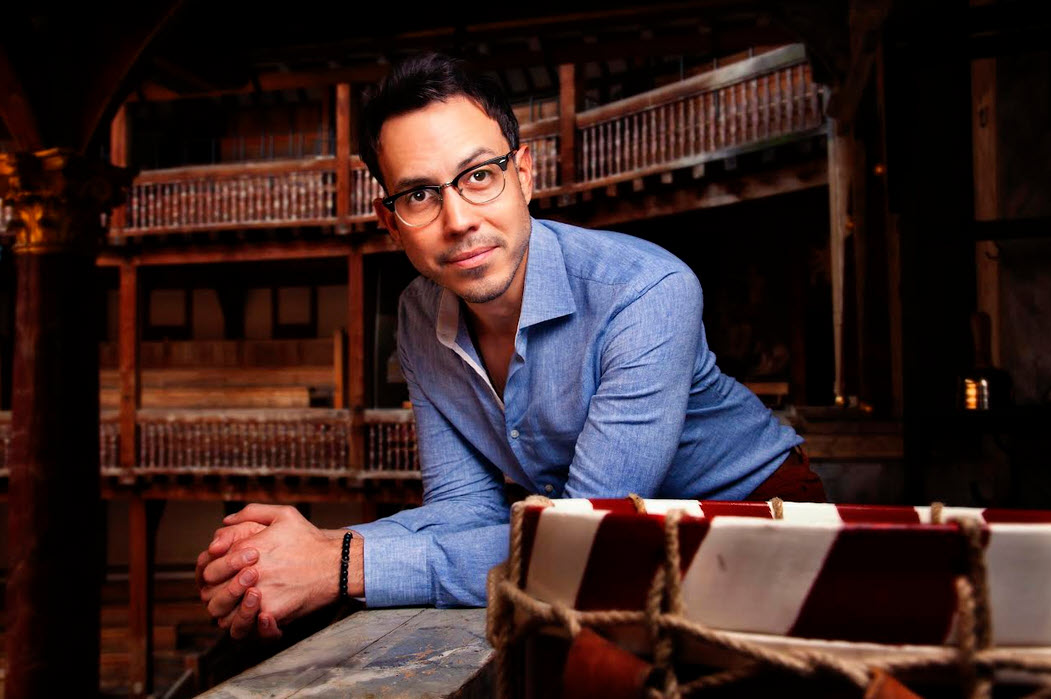 EMA: You recently implemented a pay-what-you-can ticketing model on all of MB1800's performances. Can you say a bit more about how the numbers stack up, and how you envision MB1800's financial future? In your eyes, what does it mean to remove that ticket barrier?
Barclay: Well, our operating budget hovers around $300,000 per year on average. In the before-times, tickets could make up over 40 percent of that. Now, it's more like a quarter. We're not simply going to get that audience back. We have to get new people in. That's what this first season is about.
New partnerships with other nonprofits form another key strategy — we have six new partners for '23-'24. Original productions and touring form a third. Collaborations with non-musical elements — actors, design, projections, and original musicological research — form a fourth.
My longterm financial strategy is largely synonymous with what feels most exciting and ethical for our community. Pay-what-you-can is a great example: Why should there ever be empty seats for a top flight performance? But it is also about creating more subscribers.
It's shocking that most companies don't switch to the pay-what-you-can model — it's a bit like the appalling existence of food waste. If there's an empty seat and someone wants to hear music, they must come. Music is medicine. We're a charity, we're a public good. We owe it to ourselves to get every person who's even remotely interested to bathe in this art and history.
Also, audiences for early-music concerts tend to look homogeneous. We want younger people to come. We want families to come. We want people who are below the poverty line to come. And it's just really important to send a signal that everyone's welcome.
Music Before 1800's season begins on October 1 at 4pm with Juilliard415, led by violinist Robert Mealy, in "Dreams and Monsters: The Theatrical Imagination of Jean-Philippe Rameau." Tickets are available now at the Music Before 1800 website.