by
Published April 2, 2019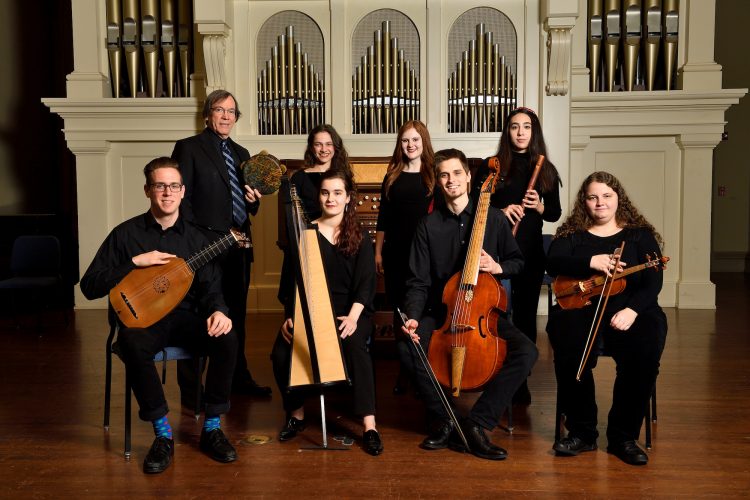 The Peabody Renaissance Ensemble will perform at 3:00pm EDT on Friday, May 24, 2019 at Trinity Episcopal Church, Bloomington, as part of Early Music America's Young Performers Festival during the Bloomington Early Music Festival.
The Peabody Renaissance Ensemble is a required "Large" ensemble for Historical Performance majors at Peabody Conservatory and meets weekly. Peabody also has an elective Renaissance Chamber Ensemble that is by invitation only and meets depending on performance needs. This ensemble has performed at the Boston Early Music Festival, the Indianapolis Early Music Festival, at concert venues across Maryland and Washington, D.C., and has toured internationally to the Dominican Republic, Italy, Japan, and Taiwan.
---
2019 Festival Program
The Peabody Renaissance Ensemble will present a program of Medieval, Renaissance, and traditional music. The repertoire will be taken from three programs the group and a subgroup, the Renaissance Chamber Ensemble, presented during in the 2018-19 academic year:
"Music for Three Faiths" featuring Cantigas de Santa Maria, Sephardic Romances, and a traditional Arabic dance transcribed by Tom Zajac.
An all-Spanish program for the Conciertos de la Villa de Santo Domingo Festival in February 2019.
"The World of Leonardo" in April for the 500th anniversary of Leonardo da Vinci's death