By Patrick D. McCoy
Performances of music for the holidays are plentiful around the country. Our nation's capital is no exception, offering a host of concerts and presentations for all to enjoy. The Folger Consort is a staple in these festive offerings, with their elegant thematic presentations of holiday music.
This year, the early music ensemble in residence at the Folger Shakespeare Library in Washington, D.C., will perform 12 concerts titled A Christmas Messe: A Banquet of Seasonal English Music Dec. 14-23. Led by founding artistic directors Robert Eisenstein (viola da gamba) and Christopher Kendall (lute), the ensemble will be complemented by Dan Meyers (winds), Mary Springfels (viola da gamba), Webb Wiggins (organ), and a chamber choir with soprano Crossley Hawn, mezzo-soprano Lucy McVeigh, tenor Oliver Mercer, and baritone William Sharp.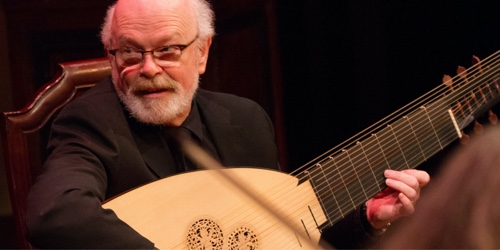 Voices and instruments will join together in concerts in the Folger's Elizabethan Theatre. Coupled with these performances of English yuletide music will be the rendering of dramatic scenes from the Folger's rare 1619 manuscript A Christmas Messe, a merry play depicting a showdown between King Beef and King Brawn played by actor Rick Foucheux. He has performed with the Consort and been a longtime collaborator with the Folger Theatre. Among his many roles at The Folger have been Friar Laurence in Romeo and Juliet, Claudius in Hamlet, Malvolio in Twelfth Night, and Henry IV in Henry IV, Part 1.
Kendall says one of the joys of the ensemble's 40-year residency at the Folger Shakespeare Library has been delving into the library's collections and connecting with its exhibitions.
"Resonating with this year's exhibition, 'Churchill's Shakespeare,' we've built a program for our 12 holiday performances inspired by the great statesman's 'History of the English-Speaking Peoples,' featuring seasonal English fare from the Middle Ages to Churchill's own time — a history of English-singing peoples," says Kendall.
The program includes Kendall's arrangement of Ralph Vaughan Williams's Fantasia on Christmas Carols featuring period instruments. Vaughan Williams scored the piece in 1912 for baritone, chorus, and orchestra and conducted the premiere at the Three Choirs Festival at Hereford Cathedral with James Campbell McInnes as baritone soloist.
In keeping with the program's theme, the seasonal English favorites will be heard alongside Latin carols from medieval England, choral works by one of England's greatest Renaissance composers, William Byrd, and traditional carols — those religious folk songs or popular hymns particularly associated with Christmas. England celebrates a rich body of holiday music from folk sources, and many of these will be performed, including "Dives and Lazarus," the beloved "Greensleeves," and "The Boar's Head Carol."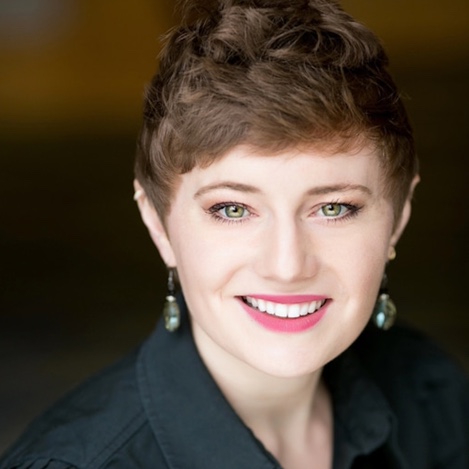 "The Boar's Head Carol" describes the ancient tradition of sacrificing a boar and presenting its head at a Yuletide feast. Of the many versions of the carol, perhaps the most performed today is based on a version published in 1521 in Wynkyn de Worde's collection, Christmasse Carolles. From England, the Pilgrims brought to the American colonies a certain traditional tune we now call "What Child Is This?," which is the melody of "Greensleeves."
The Consort's concerts of English holiday music from the 14th to 17th centuries will be presented in historically-informed arrangements for period instruments. The program begins with the earliest known Latin carols originating in England. These pieces feature lively dance-like rhythms and warm melodies in an attempt by anonymous church composers to make the official church Christmas celebrations as appealing as possible.
Rounding out the program will be a selection of choral works, including Byrd's "From Virgin's Womb this Day Did Spring." Written for Christmas Day, Francis Kinwelmersch's reverent text was set to music as a part of Byrd's "Songs of Sundrie Natures" (1589).
Crossley Hawn, who has appeared as soprano soloist with such ensembles as Cathedra, The Cathedral Choral Society, and The City Choir of Washington, says she particularly enjoys performing during this time of year.
"Christmastime is my favorite performing season," says Hawn. "I have always taken delight in the magical and inspiring aura surrounding the season and its music. Sharing that warmth and enchantment with others through beautiful music brings me such joy. Every time I sing a Christmas program, I'm grateful to have a career that affords me the opportunity to make someone's Christmas a little sweeter."
For ticket information about A Christmas Messe, go here.
A native of Petersburg, VA, Patrick D. McCoy holds a BM in Vocal Performance from Virginia State University and a MM in Church Music for Shenandoah Conservatory. Formerly the Performing Arts Columnist for Washington Life Magazine, he currently is a freelance writer. He is a member of the Music Critics Association of North America, National Association of Negro Musicians, Inc., and Alpha Phi Alpha Fraternity, Inc. He serves as Organist/Choirmaster at Saint John's Episcopal Church, Zion Parish in Beltsville, MD. Visit http://www.patrickdmccoy.com