by Judith Malafronte
Published October 2, 2023
Recently I was feeling melancholy about medieval music in the U.S. — I hadn't heard or sung any in ages — and I posted a sad sentence on Facebook. Dozens of people insisted that medieval music was actually flourishing, not just in Europe but here in the States, and sent cheerful news about their groups and their projects. But if medieval music is so alive and well here, why is it still a niche item, and why was it not on my radar?
Remember New York Pro Musica (1953-1974)? Their Play of Daniel, a coming-together of musicologists, poets, visionary donors, instrument-makers, players, singers, and theater professionals was a sensation at its New York premiere in 1958, toured internationally, was recorded and videotaped, and became a holiday fixture on New York's cultural scene. In the 1970s and 1980s the Waverly Consort toured similar theatrical presentations, using the Cantigas de Santa Maria and the Roman de Fauvel to bring attractively packaged medieval music to ordinary concertgoers in North and South America.
Is medieval music viable without costumes and bells? If we present it in concert form, with groupings and applause, is it smart to market Ars subtilior repertoire to the Bach and Vivaldi crowd? Can an ensemble convincingly present music from the 12th to the 18th centuries, or should performers narrow their focus and cultivate a special audience?
A few prominent Baroque ensembles have backed into earlier repertoire. In New York City, TENET's 15th season includes works ranging from the Middle Ages — in collaboration with string player Shira Kammen — to J.S. Bach. Several groups, like Chicago's Newberry Consort, Washington's Folger Consort, Texas Early Music Project, Boston's Blue Heron, the Boston Camerata, Early Music New York, and the Elm City (New Haven) Consort have always included at least one medieval concert on their series. But does using a familiar concert format and performance venue, whatever the early-music repertoire, comfort the audience and build loyalty?
Medieval scholar, performer, author, and radio personality Angela Mariani is skeptical: "We are still operating on a model that a medieval music concert should be pitched to the same audience as The Four Seasons." She insists we are missing a potentially huge audience "because we're afraid that making friends with popular culture or courting alternate audiences will result in the recall of our hard-won Legitimate Historically Informed Scholarship card." With her own legitimately acquired doctorate in historical performance, Mariani understands the hesitancy in stepping over the line into playing something that "isn't medieval enough."
But with a background in folk music and as the author of Improvisation and Inventio in the Performance of Medieval Music (Oxford), Mariani insists that "we are always playing something that isn't medieval," noting that this repertoire requires a lot of invention on the part of the players and singers.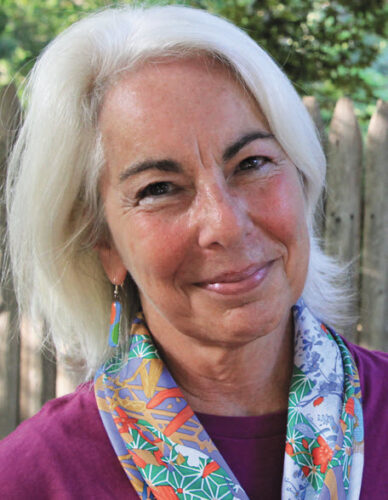 What about a more specific focus, both for performers and audiences? For some, like Shira Kammen and soprano Anne Azéma, medieval music has been their bread and butter for decades. Trefoil, Seattle's Medieval Women's Choir, and newer groups like Alkemie, Tróbar, and Concordian Dawn are centered in the Middle Ages. Is total immersion the answer? String player Patricia Ann Neely, who worked with the ensemble Sequentia, fantasizes about a conclave for sharing current scholarship and performance practice, to maintain the legacies of Margriet Tindemans and Barbara Thornton, who were such imaginative pioneers in the resurrection of medieval song.
Some folks think we need newer models for performance. Singer, harpist, and dancer Tracy Cowart notes that Alkemie recently recorded medieval (and medieval-derived) music for an Xbox video game called Pentiment. "It's meeting enthusiastic audiences where they already are, instead of hoping they'll find us," Cowart says. The soundtrack's Spotify playlist gives Cowart hope that interest will spread to other medieval repertoire.
"Let's face it," says countertenor and director Drew Minter, "it takes audiences with unusual sympathies to appreciate medieval music, amongst which we can count a number of oddballs and geeks." Mariani weighs in on this topic: "The audience for all things medieval just wants to use their historical imagination, to be taken away to some imagined time and place. Some get all excited by shirtless guys running around the Scottish countryside playing 'Miri it is' on bagpipes, but some weep listening to Ben Bagby singing 'Felix qui potuit boni,' which is utterly transcendent. A sizable number of listeners fall into both categories, but many of us are dismissive of the former. Why?"
New Audiences? We can tap into Game of Thrones magic. Maybe it's time for another revival. We could call it The Game of the Play of Daniel's Thrones?
Mezzo-soprano Judith Malafronte teaches in the Historical Performance department of Indiana University's Jacobs School of Music and writes for Opera News and other arts publications nationwide.
Recent EMA Features
Meet Nuova Pratica, a stylish ensemble with a progressive-retro attitude. They reject the notion that everything's already been said in the Baroque language. By re-opening the book on Baroque composition, their new works are at turns fresh, varied, and imaginative.
The innovative, cross-cultural work of Salamone Rossi, a Jewish musician at the Gonzaga court in Mantua, has long stirred controversy and strong opinion. The Bay Area's Philharmonia Baroque Orchestra will perform Rossi's 1623 'Songs of Solomon,' a set of Psalm settings in Hebrew in the Italian polyphonic style.
With the season in full swing and the holidays fast approaching, it's a good time to revisit one of the most-read EMA stories of 2023. First published in January, it's a top-10 list of "home stay" dos and don'ts. An early-music host shares his tips for making a home stay easy and low-stress for everyone. Share it with anyone who invites musicians into their house...and traveling musicians will be grateful.