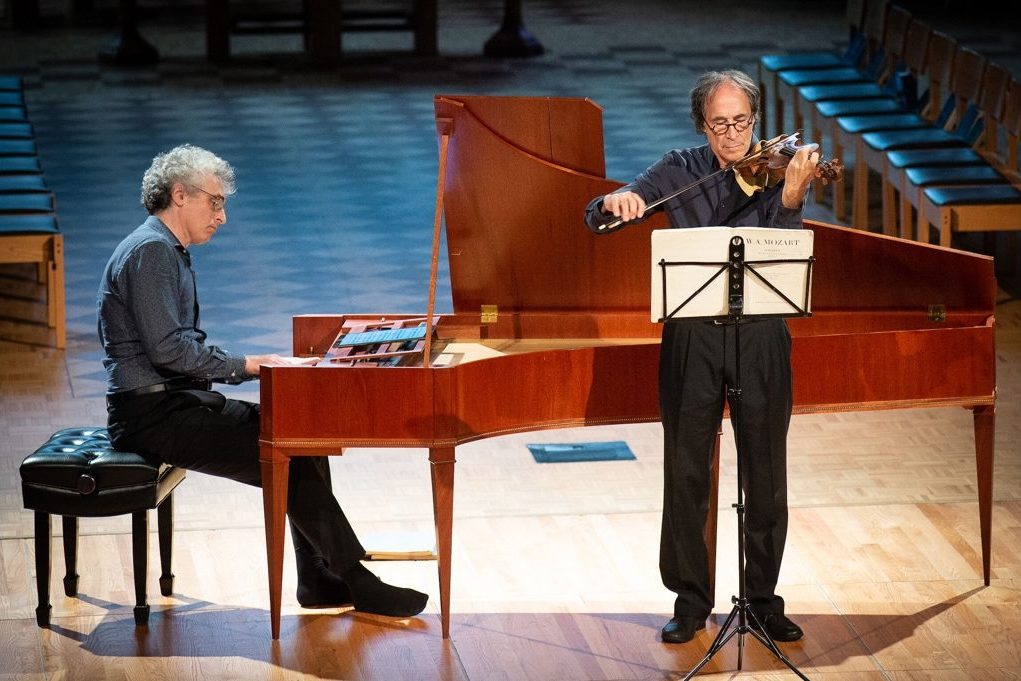 VANCOUVER — Music presenters once innocently saw the modern nine-foot concert grand piano, dating from the last years of the 19th century, as the pinnacle of keyboard evolution — an instrument completely suited for all periods of music history. Bach, Mozart, Beethoven, Chopin, Brahms, and Bartók could all be heard on the same "ideal" instrument. Perhaps music scholars were inclined to be a bit unhappy about this state of affairs, but until fairly recently this ahistorical convention held firm.
During the past few decades, that one-size-fits-all attitude has changed as more and more artists have embraced the evocative sounds of keyboards dating from before the primacy of the modern Steinway. Janina Fialkowska, András Schiff, and Emanuel Ax, to name just three, have all played and/or recorded on historical instruments.
This is a golden moment for performers and presenters interested in exploring repertoire on historically appropriate instruments. But that desire is fraught with significant issues. How do contemporary music presenters rise to the challenges? Developments in Vancouver give significant indications of how audiences are enthusiastically responding to authentic-instrument performances and how presenters are searching for better ways to satisfy this demand with dogged but occasionally frustrated good intentions.
Early Music Vancouver — founded in 1969 as the Vancouver Society for Early Music — has been a significant trailblazer where historical keyboards are concerned. The first years of the society corresponded with a local boom in harpsichord making; current EMV executive and artistic director Matthew White notes that the group's concert use of early fortepianos dates from the 1980s. Now the scope of piano-inclusive repertoire regularly heard in EMV's historically informed performances ranges from the mid-18th century to Brahms.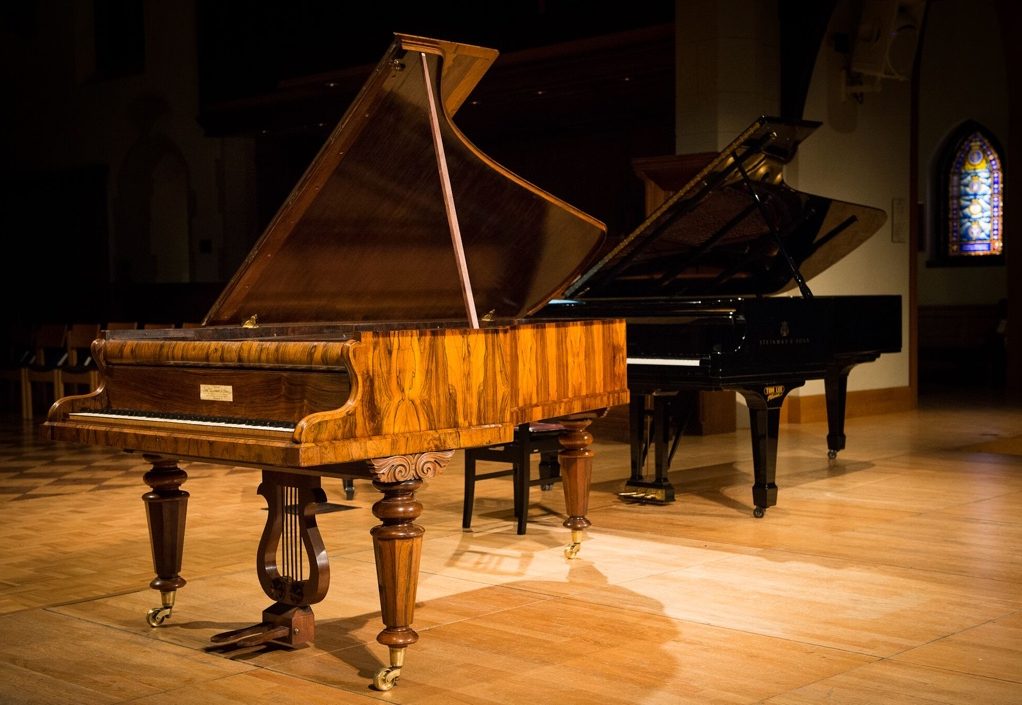 A performance of works by Mozart last summer featured violinist Marc Destrubé with pianist Eric Zivian on a Mozart-era fortepiano. Two summers earlier, Brahms' Die Schöne Magelone was heard featuring baritone Tyler Duncan with his keyboardist wife Erika Switzer using EMV's 1880 Érard (donated by Howard and Margaret Evans). This fall, EMV presented Schubert's Die Winterreise with bass-baritone Philippe Sly and Michael McMahon playing EMV's 1870 Broadwood (donated by Patricia Lee). Using the Broadwood was a pragmatic decision.
White was acutely aware that the math didn't entirely add up: a work from the 1820s performed on an instrument made half a century later. "It's not quite the right instrument for Schubert," he said, "but not all that different from the instruments Chopin played on, and not all that far from the sound world of Schubert."
Part of EMV's grand historical keyboard initiative has been to pursue co-presentations with other mainstream local presenters, thus winning new friends and enthusiasts for historical-instrument performance. Last season, listeners could sample a two-concert Chopin project presented with the Vancouver Chopin Society, hitherto a bastion of modern-instrument performances. Janusz Olejniczak played two recitals with different programs; both concerts saw a Broadwood share the platform with a modern Steinway. The contrasts were enlightening.
Another prominent organization, the Vancouver Recital Society, might be considered a bellwether, demonstrating how mainstream concert presenters are rethinking keyboard options. Founded by Leila Getz almost 40 years ago, the VRS has an audience base that is becoming ever more inclined to follow Getz as she pushes the boundaries of "traditional" recital fare.
Getz's first historical keyboard performance in February 1990 featured Singapore-born Melvyn Tan. If she had any concerns that Tan's use of fortepiano might perturb her audience, she needn't have worried. Getz's particularly loyal subscribers were curious about — and enchanted by — the sound of a late 18th-century-style instrument. Curiosity was piqued.
It took a while for a follow-up event to be programmed, but a special project in March 2015 created lasting resonances: the double act of Robert Levin and Steven Isserlis essayed all of Beethoven's keyboard and cello sonatas using a pair of pianos, a late 18th-century-style instrument from the University of British Columbia, and a significantly younger Broadwood on loan from fortepianist and collector Alejandro Ochoa. In addition to two formal recitals, a lecture demonstration was added into the mix followed by a Q&A session; enthralled attendees refused to leave when the allotted time was up and raved afterwards.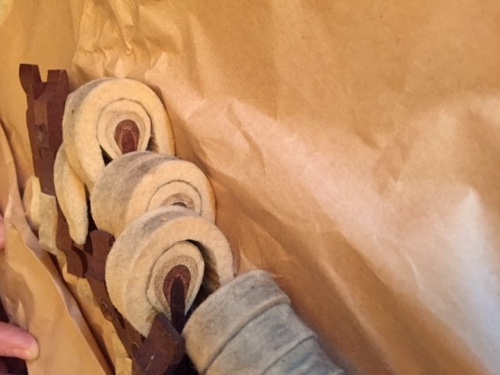 While the event was spectacular, so were the challenges, starting long before the artists arrived. Getz admitted to being "a nervous wreck" as she became immersed in the logistics, confessing: "I hadn't really thought through how we were going to get the different instruments." Levin's professionalism and pragmatism — not to mention experience — made it all work. "He was totally accommodating, and it was one of the most fascinating concerts I've ever experienced. He is so much more than a keyboard artist!"
One thing made viscerally clear during the Levin-Isserlis concerts was just how the keyboard instruments of Beethoven's day strained to cope with the demands the composer made in his later works. "Personally," said EMV's White, "I love the limitations of those instruments, because they show you how later manufacturers solved those problems. It is instructive to see performers grappling with the inadequacies that, for example, Beethoven hated, and which drove him to demand design changes from instrument makers so that you could hear what the composer wanted."
If audiences and presenters are recognizing the extra value provided by historical instruments, is it reasonable to anticipate that a medium-sized center like Vancouver will one day have something akin to a full suite of performance-quality instruments from the late 18th century on? We will if White has his way. "Conveniently most of the musicians we present bring their own instruments with them. Keyboard instruments being much larger and more expensive, however, are generally a different story. This is why EMV has invested considerable money and energy into building up and maintaining our own 'stable' of keyboard instruments that can be used by local and visiting artists alike for a wide variety of repertoire from many different historical periods.
"This is a work in progress," White continued. "Two important historical keyboard instruments that we have identified as being 'missing' in the community are: a straight-strung, Viennese, second-generation fortepiano for late Beethoven, Schubert, etc., from roughly the early 1830s — a copy of an instrument by Conrad Graf seems to be the preferred option; an early romantic French instrument from the same period by Pleyel or Érard. It is our plan to begin a capital campaign in our 50th anniversary season to raise the funds necessary to buy the former."
But there's more to the equation than simply acquiring instruments. Scott Harker is the keyboard technician responsible for the pianos at UBC's School of Music and has a long association with the VRS. (Harker traveled to Hamburg with Getz and a small entourage, including pianist Paul Lewis, to choose the VRS's latest "modern" piano.) He points out that upkeep of historical keyboards is an exacting and complicated proposition, adding that just because an instrument dates from a certain time, it doesn't automatically follow that is still exactly as manufactured; strings, hammers, and other "improvements" over the centuries alter sound. Even assuming that instruments are found and kept in concert-ready condition, there remain other significant issues.
White agrees: "The long-term viability of any keyboard collection is dependent on the presence of qualified technicians capable of performing the proper maintenance."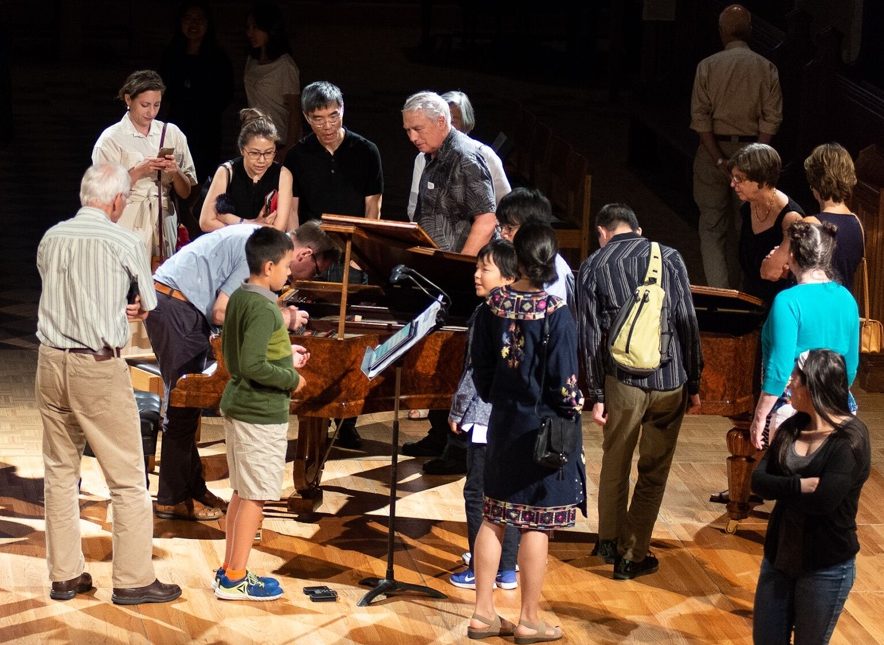 And beyond the instruments themselves, Getz points out the requirements for performance halls with appropriate acoustics and climate-controlled storage spaces for the instruments. The musical realpolitik of historical keyboard performance is complex; for the foreseeable future, a certain measure of pragmatic compromise seems unavoidable.
In the meantime, both EMV and the VRS continue their pragmatic missions to increase our opportunities around historical keyboards. The groups co-presented Kristian Bezuidenhout in a solo recital in 2015 in the Chan Centre's ultra-intimate Telus Studio Theatre. They've brokered a return visit that includes the period-strings Chiaroscuro Quartet in a mixed program: a Schubert quartet, a Mozart piano sonata, and Mozart's A major Piano Concerto, K. 414 (in the version with string quartet).
Before that, EMV and the Vancouver Chopin Society bring German pianist Tobias Koch to recreate the last solo recital given by Frédéric Chopin in Edinburgh in October 1848 and another program focused on lesser-known Poles, including Karol Kazimierz Kurpiński (1785-1857), Józef Władysław Krogulski (1815 -1842), Maria Szymanowska (1789-1831), and Karol Mikuli (1821-1897), played on the Chopin Society's 1852 Broadwood.
Given the ubiquity of Romantic-era music in standard recitals, why does White feel it's so desirable to explore this music on period instruments? "The short answer is because we believe that the value inherent in historically informed performance practice translates across all periods of music," he said. "Sourcing and prioritizing the use of technology that is consistent with the period in which any music was written helps to provide a key perspective — no pun intended — on how it sounded and how it was conceived in the first place. The music can sound radically different on historical instruments, and regardless of one's feelings on the quality of sound they produce, knowing how they function and sound should be a part of every young musician's awareness.
"What one prefers is an entirely subjective question, but just because Chopin played on modern instruments has become central to the repertoire of mainstream pianists doesn't mean that they own it. What people prefer is up to them, but EMV exists to demonstrate that exploring original conditions, sounds, and technology is fascinating and often expressively transformative." 
David Gordon Duke contributes reviews and essays to The Vancouver Sun and American Record Guide. He is academic coordinator at the School of Music, Vancouver Community College, and teaches at the University of British Columbia.