Explore the Past. Create Today. Inspire the Future.
Relief Fund raises more than $50,000
Because of generous donors, more than 200 early musicians received financial support.
Advertise in the May Issue of EMAg
Reservation date extended to April 10.
A Circle of Fifths
A retrospective and remedy for addressing diversity in Early Music in America
Monday, April 6 at 4pm ET
---
Daily Early Music Calendar
Selections are now being submitted by artists and ensembles who are affected by the spread of COVID-19. Submit a selection here.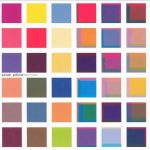 by Sarah Pillow,
March 30, 2020
It is a joyful song, Henry Purcell is one of my favorite composers, and what the world needs now is Musick, Musick Musick!
I was very much looking forward to the joyous occasion of singing Easter services, a recital in May, two festivals in Europe in June, and a recording project in July, which may still be possible, but who knows? I think the worst part of all of this is, indeed, all the unknowns…..and how something so small has so much power over all of our lives.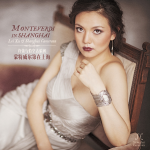 by Danilo Bonina/Shanghai Camerata, March 29, 2020
"I am very fond of Dario Castello. Is it the obscurity surrounding is life? the tension and drama, but also the mystery, we hear and feel in his music? He certainly was a composer of great personality and his music one of the great expressions of Stylus Fantasticus.
This is a recording I had the pleasure to make with the wonderful ensemble Shanghai Camerata. The whole CD was recorded in one day, in less than 8 hours. I remember walking out of these huge recording studios in Shanghai with relief, Castello's first sonata had made it into the already tight recording session, barely! This track is the result of less than 2 recorded takes, in a way it is almost a live performance. Enjoy!
Like anybody else working in our field. I am teaching some of my students via videoconference, performances have all been canceled for the entire months of March and April… crossing fingers for May, but who knows? things are uncertain.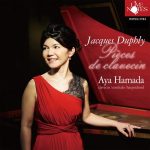 by Aya Hamada, March 28, 2020
The piece is from my debut recording, which was made at Chapelle de l'hôpital Notre-Dame de Bon Secours in Paris. It was played on the "Nicholas Lefebvre 1755 / Martin Skowroneck 1984": the harpsichord Gustav Leonhardt owned until his death in 2012.
"All my recitals (which includes the one for Music Before 1800 and Harpsichord Heaven) were cancelled, as well as the recording sessions for my next CD on the historical Ruckers harpsichord (1632/1745) at the Musée d'art et d'histoire in Neuchâtel, Switzerland."