Post Date: 12/21/2020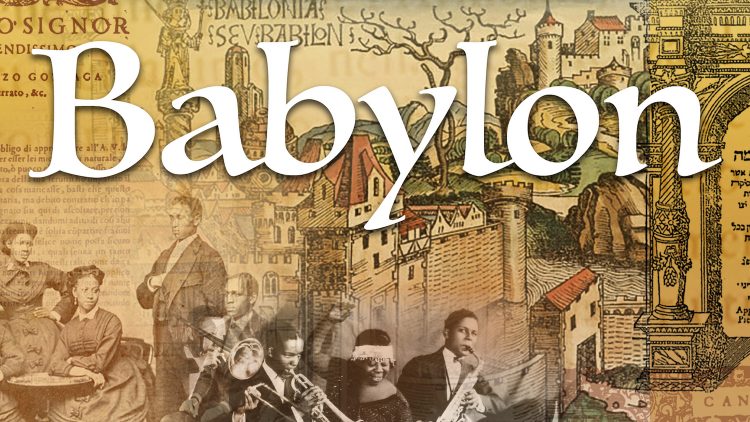 As the 450th anniversary year of the great composer Salomone Rossi (1570 – 1630) draws to a close, we proudly present Babylon, a new video release featuring actor Ezra Knight, the Kaleidoscope Ensemble, the Bacchus Consort, Voices of Music, and others, with works by Rossi and a world premiere by Brandon Waddles (1988 – ).
The text of Psalm 137 has resonated with oppressed peoples through the centuries. Please join Salon/Sanctuary Concerts, the Kaleidoscope Ensemble, and NYU Casa Italiana Zerilli-Marimò for this special video project, as we follow Babylon's waves from Ghetto to Ghetto and Renaissance to Renaissance.
Jessica Gould, program concept, script, and direction                                                                      Aaron Fagerstrom, audio mixing/mastering and video production
Click here to read the program notes
Performers (In order of appearance)
Ezra Knight: Psalm verses & Narration The Bacchus Consort Salamone Rossi, Sinfonia grave a 5 Andrea Molnár, recorder Eniko Kiss, violin Nóra Kallai, descant viol Julia Regos, tenor viol Zsolt Szabó, bass viol Artúr Shallinger-Foidl, harpsichord & director Balázs Laczkó Peto percussion Voices of Music Rossi, Sonata quarta sopra l'aria di Ruggiero Hanneke van Proosdij & David Tayler, directors Elizabeth Blumenstock & Alana Youssefian, baroque violins Elisabeth Reed, viola da gamba Hanneke van Proosdij, harpsichord David Tayler, baroque guitar Members of the Kaleidoscope Ensemble Rossi, Al Naharot Bavel Sherezade Panthaki Cecilia Duarte Noah Horn Jonathan Woody Jessica Gould & Lucas Harris Rossi, Cor Mio Members of the Kaleidoscope Ensemble Rossi, Cor Mio Sherezade Panthaki Michele Kennedy Reginald Mobley Enrico Lagasca Adam Cockerham Yacouba Sissoko Allah la kéh Kora and vocals The Southern Sons Traditional Spritual, Go Down Moses The Fisk Jubilee Singers Swing Low Sweet Chariot Ma Rainey Ma Rainey, Prove It On Me Blues Sister Rosetta Tharpe Rosetta Tharpe, Guitar Improvisation Big Mama Thornton Lieber and Stoller, Hound Dog The Kaleidoscope Ensemble Brandon Waddles, Singin wit' a sword in my han' Sherezade Panthaki Michele Kennedy Reginald Mobley Cecilia Duarte Noah Horn Haitham Haidar Dashon Burton Enrico Lagasca Jonathan Woody Arianne Abela, conductor