by
Published May 13, 2019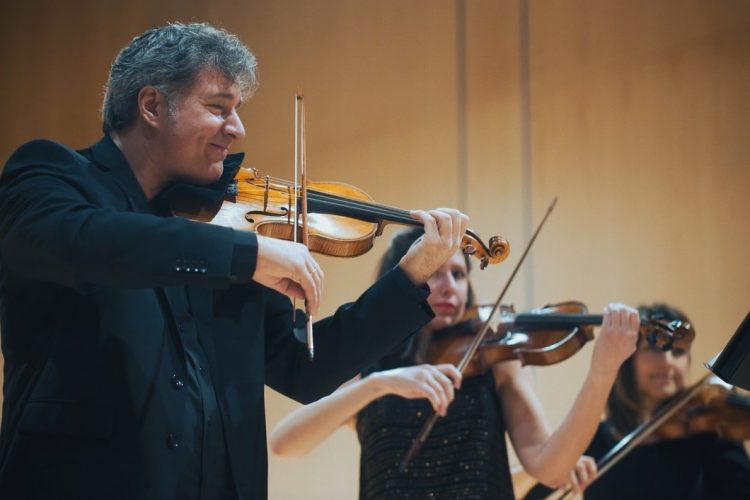 By Kyle MacMillan
The Boulder Bach Festival's name may not be entirely accurate today, but it does help to tell the story of where the Colorado-based organization began 38 years ago — and how far it is has evolved. With a five-concert season and an active outreach program, it is no longer a festival at all. And while Bach remains the period-instrument group's unquestioned touchstone, it performs 400 years of repertoire across the Baroque, Classical, and Romantic eras.
"For me, a Bach festival needs to look at all music," said artistic and executive director Zachary Carrettin. "Eventually, it would be nice to do a program of Thelonious Monk's music influenced by J.S. Bach. There really aren't any limitations. In my experience, Mozart and Bach festivals tend to honor a composer as a sort of a patron saint, and we like say that we are navigating the waters of music history with Bach as our compass."
A perfect example of the BBF's broad-minded approach to programming will come May 23, when it presents a concert that will culminate with Chopin's Piano Concerto No. 2 performed on an 1845 Érard piano on loan to soloist Mina Gajić. Sébastien Érard built his first pianoforte in 1777 and went on to add notable improvements to the instrument, many of which are still used on contemporary pianos, especially his "double escapement" action, which makes it easier to repeat notes. Many famous composers owned Érard pianos, including Beethoven, Fauré, Liszt, Mendelssohn, and, of course, Chopin (though he preferred the instruments of Erard's competitor, Pleyel and Co.). Also on the program, to be performed entirely with period instruments, will be Brahms' Motet Op. 29, No. 1, and Haydn's Symphony No. 49.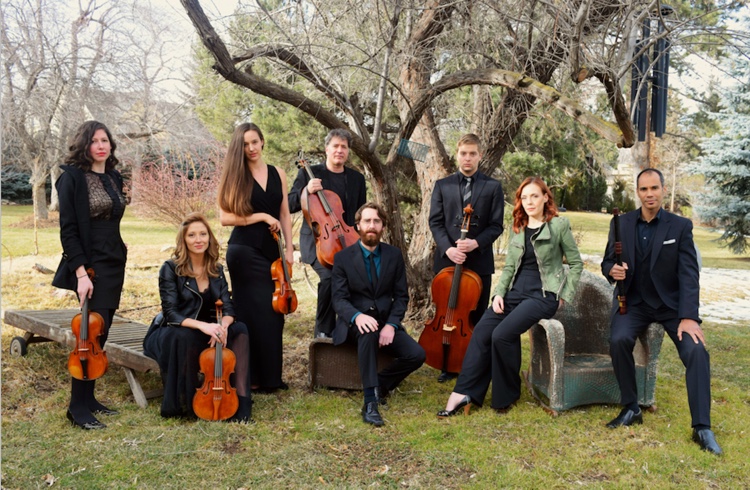 The Boulder Bach Festival began in 1981, and it was then what its name suggests — a festival that focused primarily on the music of Bach. It typically took place on a weekend around the time of the composer's March 21 birthday, with instrumental and choral works. Later, the event added a second festival weekend in the fall, and it switched to period instruments in 2011.
But the biggest changes have come during the tenure of Carrettin, a conductor, violinist, and violist who took over as the BBF's music director in 2013-14. During his second season, he expanded the organization's offerings to five chamber, choral, and orchestral concerts on its main season. Its 2019-20 season, which was announced in early May, will include pianist Angela Hewitt performing Bach's Goldberg Variations, a harpsichord trio in works by Bach, Buxtehude, and Rameau, and a program ending with Mozart's Piano Concerto in A major, K. 414.
At the same time, Carrettin has put a huge emphasis on outreach and education, with the BBF presenting more than 40 such concerts this season in hospitals, schools, retirement homes, libraries, and museums — all free of charge. Typically, these hour-long programs have involved seven to 13 musicians, depending on the repertoire, with a question-and-answer period afterward. "We're very invested in that," Carrettin said, "and it's gotten to the point where our outreach series has its own identity. We have a following that is distinct for that series, which is different than our main series." This spring, the organization is offering an outreach program of 17th- and 18th-century Italian repertoire, with a small orchestra and mezzo-soprano soloist.
BBF has a 15-member chamber orchestra and a chorus of more than 60 members it draws on as needed for its varied programming. In 2018-19, the BBF's orchestral concerts have been performed by area residents from Boulder and Denver and visiting musicians who are members of other leading ensembles, such as the American Bach Soloists, Smithsonian Chamber Orchestra, and Handel and Haydn Society.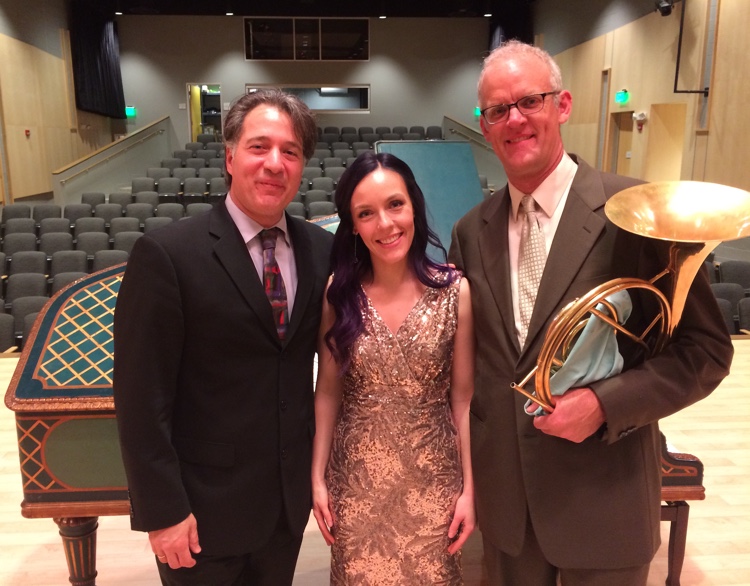 The organization has several overlapping training initiatives, including its two-year Fellowship Artist Initiative, in which young musicians beginning their professional careers are loaned period instruments and provided masterclasses and other kinds of mentorship. This season, there are six instrumental fellows, including Magee Capsouto, a violinist who earned her doctorate at the University of Colorado at Boulder in 2017, and 12 vocal fellows. Some recent instrumental alumni from the fellowship program will move into the COmpass Resonance Ensemble (CoRE), the BBF's new resident group, which will makes its debut in 2019-20.
"They're very keen on developing young local talent, which is really key not just for the Boulder Bach Festival but for the health of the local early music scene," said Daniel Hutchings, a tenor who resides in Lakewood, a suburb of Denver, and is a former member of the American Bach Soloists. He has performed in the BBF chorus since 2012 and is a section leader.
During the past five years, the BBF has tripled its ticket sales and subscriptions on its main series, which in 2019-20 will take place entirely in eTown Hall, a venue that seats a little more than 200. (The facility is run by eTown, which has a syndicated radio program heard weekly on 300 channels nationwide.) And the festival's annual budget has grown from $150,000 before Carrettin made the switch to the five-concert series to $400,000 in 2018-19. Indeed, the organization has expanded so much that it will substantially alter its administrative structure beginning July 1.
Carrettin will return to his former position of music director so that he can devote more time to research and music-making. Gajić, his wife, who holds the position of director of education and outreach, will take over as artistic and executive director, handling such tasks as budgeting, grant-writing, and marketing. A prize winner at several international competitions, she specializes in historic piano performance and is the founder and artistic director of the Boulder International Chamber Music Competition. In addition, Capsouto's one-year-old position as artistic administrator and personnel manager will become full time. "We're all excited for the changes," Gajić said, "and it gives Zachary more of an opportunity to fully focus on creating CoRE and making it into a premier Colorado ensemble."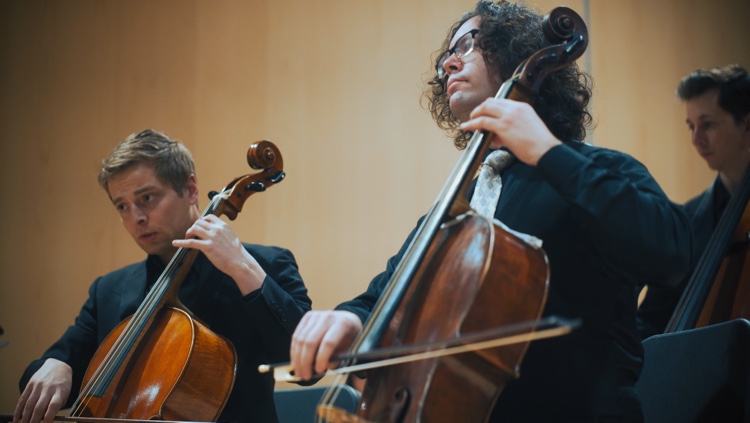 Guy Fishman, principal cellist of Boston's Handel and Haydn Society, has performed once or twice a season with the BBF for about four years. He describes Gajić as a "beautiful" and "sensitive" pianist, and he suspects those qualities will carry over to her artistic choices in her new position. "I'm kind of waiting to see what she does," he said. "I don't have any hesitation about it, though. I think it's great."
Perhaps the most far-reaching change Carrettin has instituted has been stretching the reach of the organization's repertoire far beyond Bach and the Baroque. Besides performing Classical and Romantic masterworks, the BBF has presented music of 20th-century composers such as George Antheil, Béla Bartók, and Charles Ives on period instruments and even taken on world premieres on both acoustic and electric instruments. In the future, he wants to expand into early tangos, as well as Impressionist, Post-Impressionist, and Expressionist music, all performed with a historically informed approach.
Carrettin took part for several years in the Festival Mozaic, a classical music festival in San Luis Obispo, CA, that was founded in 1971 to honor Mozart. Alongside operas and symphonies by the composer, it also performs works by Prokofiev, Stravinsky, and others, and the resulting juxtapositions can be enlightening for both performers and audiences. "We've tried to do that with the Bach Festival," he said, "to look at as much musical diversity as possible but bringing the conversation back repeatedly to Bach as a central point."
Fishman is a big believer in this expansive approach and likes the "spirit of exploration" he has found at the BBF. "They are constantly trying new things," he said. "They haven't subscribed to a brand that they have to fit everything into, that people expect. People come expecting an experience they haven't heard before even if it is music they have heard before. I find that refreshing. Each time I go, it's like a brand new experience."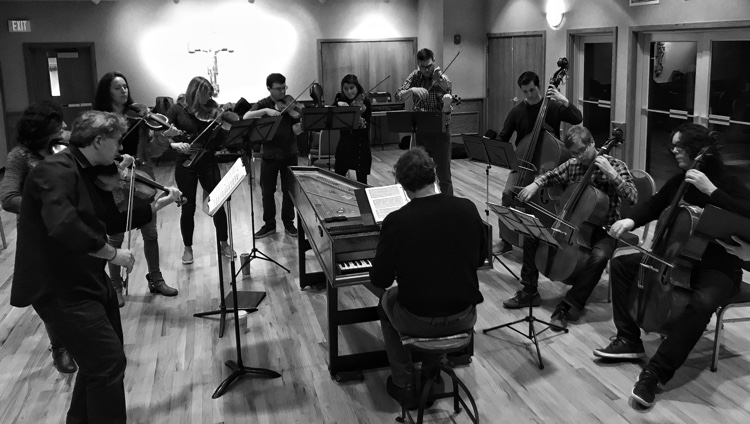 As a fan of 19th-century music on period instruments, Fishman is especially excited about the May 23 concert, which will open with Brahms' Motet, Op. 29, No. 1, which Carrettin described as "unabashedly Bachian." Hutchings has put together a 12-voice, baroque-sized vocal ensemble — each of the five parts (soprano, alto, tenor, bass I, and bass II) doubled by a single string instrument — that is smaller than the larger Romantic-era forces usually employed for such a work. This kind of approach will allow the Bachian counterpoint and clarity of line to be heard to advantage. "There is really something to be said," Hutchings said, "for looking at pieces that have their influence in early music and seeing how you can approach that intelligently and maybe in a different way."
The program will continue with Haydn's Symphony No. 49 in F minor, La passione (1768), in what the group is billing as the work's first-ever performance in Colorado on original instruments with Classical-era bows and no chin rests. The instruments will be tuned to 430 cycles a second, versus the usual 415 for baroque orchestras or 440 for modern orchestras. The ensemble will keep that same tuning for the 1829 Chopin concerto, which Carrettin said suits the Érard piano nicely, and some but not all of the musicians will switch to modern bows and chin rests.
"However, nothing ever happens in a vacuum, and nothing is ever black and white," he said. "Paganini in the 1820s was not using a chin rest and was not using the modern bow. And we know he was not the only one."
Kyle MacMillan served as the classical music critic for the Denver Post from 2000 through 2011. He is now a freelance journalist in Chicago, where he contributes regularly to the Chicago Sun-Times and Modern Luxury and writes for such national publications as the Wall Street Journal, Opera News, Chamber Music, and Early Music America.
Recent EMA Features
'The basic idea is to take classical music from the concert halls and bring it into the communities, but on the community's own terms: music in their language, music they identify with, music that includes them in the artistic process by enabling them to tell their own stories.'
If medieval music is thriving in the U.S., why is it not on my radar? writes Judith Malafronte. Can early-music ensembles convincingly present music from the 12th to the 18th centuries, or do performers need to narrow their focus and cultivate a special audience? Is it smart to market the Ars subtilior repertoire to the Bach and Vivaldi crowd?
A Q&A with Music Before 1800's new artistic director Bill Barclay: 'If people are going to take a risk of coming to a concert for the first time, they need something to hold on to'... it's 'sadly a bit of an exclusionary pleasure — you have to know a little bit to get a lot out of it, unless there's something that resonates and makes people understand that early musicians are arbiters of ancient insights into human performance.'