13 Mar 2014 – Early Music America, the advocacy organization for performers, scholars, students and audiences, has selected Donald Rosenberg as the next editor of Early Music America magazine, effective July 1. The Winter 2014 issue will be the first to be published under his direction. Rosenberg succeeds Benjamin Dunham, who has served as Early Music America magazine's editor since 2002.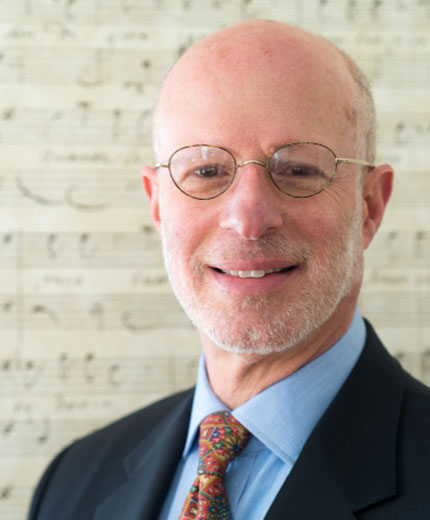 Rosenberg comes to EMA with extensive writing experience, having served as an arts reporter and classical music critic at The Plain Dealer since 1992. His articles have been published in Gramophone, Symphony and Early Music America magazines, in Opera News, and on the NPR Music web site. He teaches music criticism at Oberlin College and is a lecturer at Case Western Reserve University's Laura and Alvin Siegal Lifelong Learning Program. Rosenberg also has served as President of the Music Critics Association of North America.
"It is an honor to join Early Music America in reaching out to professionals and enthusiasts who champion this rich artistic field. I look forward to working with Ann Felter, the board, the staff, and a host of writers while building on Ben Dunham's significant achievements as magazine editor," says Rosenberg.
EMA Executive Director Ann Felter states, ""I am very excited about working with Don. He has great ideas, a clear vision and understanding of the wide range of constituents we reach, and will bring a true team approach to our programs." EMA President Christopher Bone adds, "EMA welcomes Don Rosenberg as our next distinguished editor of Early Music America magazine. We look forward to adding him to our team as EMA pursues initiatives to support the field of early music."
About Early Music America
Early Music America serves and strengthens the early music community in North America and raises public awareness of early music. EMA was founded in 1985 and provides its 2,000 members with publications, advocacy, and technical support. EMA publishes the quarterly magazine Early Music America. "Early music" includes Western music from the Medieval, Renaissance, Baroque, and Classical periods, performed on period instruments in historically-informed styles.
Media Inquiries, please contact:
Patrick Nugent, Publicity Director
(412) 642-2778
publicity@earlymusic.org