Word is out. Young professional musicians looking for an edge in their game or an extra nudge for their career have jumped at the chance to audition for the Berwick Academy, the intensive education-cum-performance institute that is part of the Oregon Bach Festival.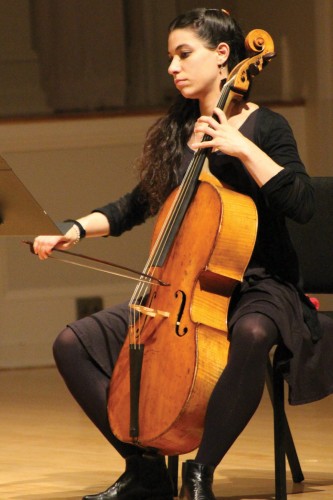 Established in 2015, the academy offers select period-instrument musicians the opportunity  to hone their skills under the guidance of top-tier teachers, performers, and conductors for three  weeks during the summer on the campus of the  University of Oregon in Eugene. To top it off,  those accepted receive free tuition, room, and  board. Not bad for anyone who wants to perform under the baton of OBF artistic director Matthew  Halls, violin virtuoso Monica Huggett, and European Union Baroque Orchestra music director Lars Ulrik Mortensen. All three will be stepping onstage June  25-July 13 for this year's edition of the institute.
Although the Berwick Academy is still a newcomer  on the early-music scene, it emerged from the OBF, which had a long history under former artistic director Helmuth Rilling of performing Baroque music on  modern instruments. But that changed in 2014  when Halls became artistic director. His early-music resume included work as organist and harpsichordist  for the Amsterdam Baroque Orchestra under Ton  Koopman and performances with John Eliot  Gardiner and William Christie.
For the Berwick Academy, Halls wanted a program dedicated to the performance of Baroque  music on period instruments. So when Phyllis and Andrew Berwick gave the OBF a gift of $7 million,  the academy was born.
According to Dave Goudy, OBF's associate director of education and operations, Halls envisioned a  training program that would be similar to EUBO's,  but a little different.
"Matthew was insistent on the Berwick Academy being an advanced training program, rather than for students to explore early instruments," said Goudy. "The program would attract young professionals and accomplished students who have made a commitment  to period performance. It makes sense to have an  opportunity like this for them."
Open to musicians aged 21 to 35, the academy has drawn participants from conservatories primarily in North America and the United Kingdom with strong early-music programs. Yet the countries represented in last year's institute also included young musicians from Brazil, China, and the Netherlands.
The mix of students from different music schools  was especially appealing to Mark Seow, a London-based violinist who graduated from the Royal Academy of Music.
"I've been in the period scene in the UK for  several years now," said Seow. "It was great to work with a new set of people who have different ideas  about music and playing. It was a breath of fresh air. The Berwick Academy gave me a new light and a new  perspective on familiar music."
New people, different techniques and styles, and high expectations combine to make the Berwick  Academy an exciting place to be, and the action  starts right away.
"I arrived in Eugene kind of bleary-eyed, and  the next day I was playing some amazing music,"  remarked Seow. "We were totally thrown into the  deep end. It was immediately a challenge, and that  was one of the best things about the academy."
Violinist Augusta McKay Lodge, a graduate  of the Juilliard School, also loved the intensity of the academy.
"The schedule is very busy and demanding,"  said Lodge about her time at the inaugural institute. "It was all day until 9 or 10 p.m. We started with  master classes at 9 in the morning, followed by orchestra for four or five hours in the afternoon, and chamber music in the evening. We still had the energy to sight-read chamber music! It was an all-day thing, but that is what you are there for. You get some days off, of course. The academy is so inspiring that you don't realize how many hours you are putting in  until the end—and then you're exhausted!"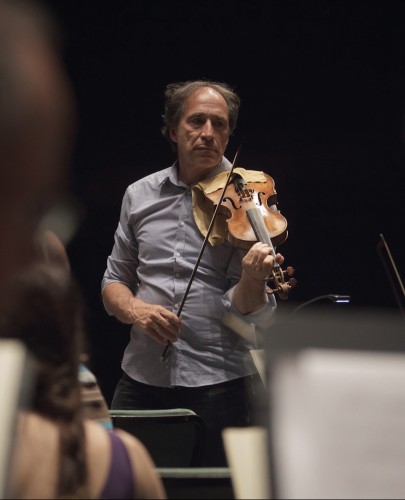 For faculty member and violinist Marc Destrubé, the Berwick Academy offers a unique blend of  intensive mini-workshop, master class, and  orchestra rehearsals.
"Students have master classes every day," said  Destrubé. "They can play solo repertoire—whatever they want. They can work on technical skills in a master class with one-on-one lessons. They are also putting together some chamber music, so they are getting to know each other in small groups. At the same time, we have sectional rehearsals as each  instrumental group prepares the repertoire that  will be performed in the orchestral programs during the festival."
Destrubé said it's important for the participants to see the music from different points of view. To that end, the orchestra rehearsals for first and second violins are split up, with a different tutor for each.
"Through keen ensemble listening, improved technique, and rehearsal, everyone works hard to create a cohesive sound," said Destrubé. "That's  a big challenge to do quickly, considering the diverse backgrounds of the students and the schools of  music where they studied."
To help get the musicians out of their individual bubbles, the faculty and students share meals and  go out for drinks. That encourages an informal  exchange of information. "We just hang out and share experiences," said Destrubé. Conversations often cover the ins and outs of making a living as a freelancer, travel, and having a family.
Like Destrubé, oboist and Les Délices artistic director Debra Nagy has taught at the Berwick  Academy from its first day. She enjoys helping the musicians get to the next level of artistry. Because only two oboists are usually chosen each year, her duties are very hands-on.
"The teaching depends on what the student  needs," said Nagy. "Interpretation, technique, listening, analyzing the music from different perspectives—it's not any one thing. You have to understand where the student is coming from so that you can best  have an impact to get them to the next level."
Since the institute is only in its third year, it might be a while before the Berwick Academy acquires instant name-recognition in the early-music field.
"People in Europe might not know what the  Berwick Academy means," said Seow, "but they  recognize the faculty members. They are internationally renowned players and teachers, such as [violinist]  Rachel Podger. She was one of the main reasons  why I came to Oregon. I wanted to spend more time with her. Also Monica Huggett. The Berwick has  been my only opportunity to work with her."
Juilliard-trained violist Kim Mai Nguyen heard about the academy while participating in the American Bach Soloists workshop in San Francisco. She was accepted into the institute's inaugural season and speaks of her experience with great enthusiasm.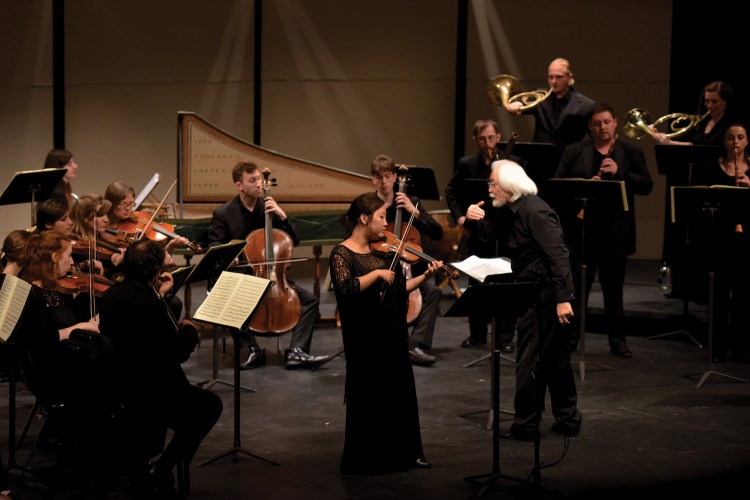 "Rachel Podger's class on bow technique was fantastic," said Nguyen. "She explained it so naturally, how to warm up, and little tricks on using your bow. Also working side-by-side with [violinist- conductor] Adam LaMotte was inspiring. It was easy to talk with him about music, and I learned a lot  about the music profession."
Violinist Lodge also was impressed with her master classes, private lessons, and performances with Huggett and Destrubé.
"I've listened to Monica Huggett's recordings  all my life," said Lodge. "It's so cool to see her rocking out onstage! I just want to be her. Seeing the audience's reaction to her is thrilling. She is inspiring and  charismatic. She cares about the music and she has  an incredible onstage persona."
Lodge praises Destrubé for his leadership and teaching skills. In particular, she admires the way he dealt with different personalities in a gentle manner.
"In orchestra rehearsals, everyone rotates the seating for each rehearsal," said Lodge. "When you  sit next to Marc Destrubé while he is leading the  orchestra, you see his leadership technique up close. You see what makes him incredibly clear in what he does. You can try to emulate things here and there because at some point we all have to lead an orchestra. His style is clear, concise, and efficient. I remember him leading a tutti pizzicato with a motion that was  so crystal clear. It was the perfect way to lead  something that could have easily been problematic.  I totally stole that one from him and have been using it ever since!"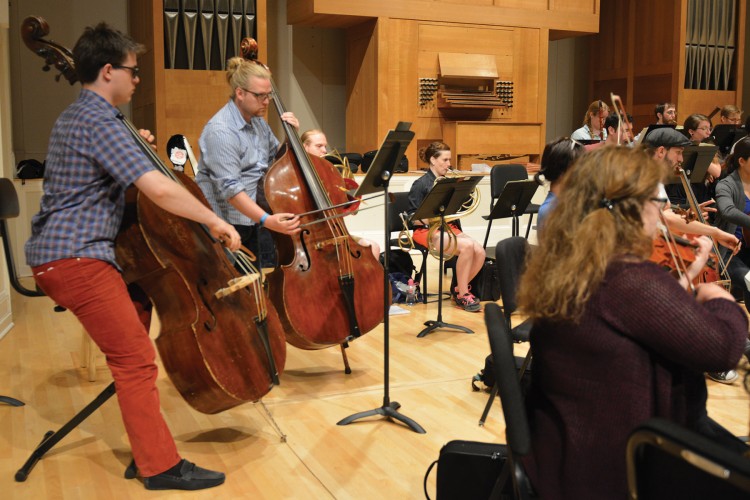 Lodge was also very impressed with the way artistic director Halls could cover a lot of material efficiently and congenially.
"We worked through an enormous amount of repertoire while at the academy, but it was all in a  very detailed way," Lodge said. "Matthew Halls had us doing orchestral sight-reading sessions just to  get a feel for lots of repertoire. Yet he managed to  get us to incorporate thoughtful tuning, attention to detail, and phrase markings. As an ensemble, we developed a blended and more unified sound. That was after just a couple of hours. Not much got past him. But he's such a funny and good-natured  guy. So, while he is perfecting a million details,  he makes the work incredibly enjoyable."
Because the first two years of the program included music from the Baroque and Classical periods, the number of musicians accepted averaged 35 each year. This summer's offerings will focus solely on Baroque music, so the number of participants will be smaller, around 25.
"Matthew made it clear from the beginning that  he didn't want this to be an exclusively Baroque program," said Goudy. "He wanted to focus both on Baroque and Classical. So we did that the first two years. This year we will do exclusively Baroque, but in 2018 we will do both. This is in part from the  feedback that we have gotten from participants.  They really appreciate playing Mozart and Haydn on authentic instruments. Most Baroque ensembles don't do much Classical. On the other hand, being  the Bach Festival, we don't want to forget continuo with harpsichord. This summer marks our first year  to open for those positions."
An additional $6.5-million gift from the Berwicks in 2016 is allowing the Oregon Bach Festival to  construct a new building, which will contain a rehearsal room for the Berwick Academy. The institute currently uses facilities at the University of Oregon School of Music and Dance, and that will continue for sectionals and breakout rooms. But the new building, aptly named Berwick Hall, will feature the acoustical design of Kirkegaard Associates, and it can be specifically tuned so the orchestra can transition more easily to Beall Hall, which has concert seating for 500.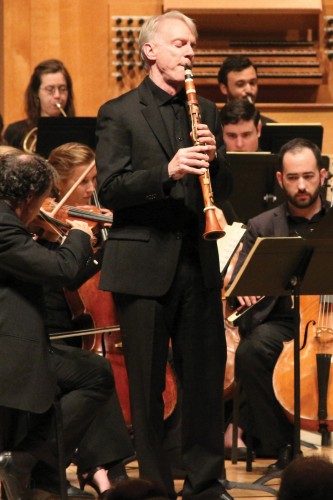 Berwick Hall is expected to open after this year's festival closes. The building will be two stories with 14,000 square feet and include offices for the OBF and the rehearsal space, which can accommodate recitals for an audience of 150.
That's good news for future participants, who will have their own dedicated rehearsal space. The Berwick Academy looks poised to continue to attract the best students from early-music programs. An additional bonus for those selected is the beauty of the Oregon landscape, which they can enjoy during their few days off.
"I thought that Oregon was incredible," said Seow. "It was very peaceful and a perfect location to be immersed in this music environment. I hiked up in the mountains and went to the ocean. They were spectacular!"
"Oregon has such gorgeous nature," added Lodge. "We went on a hike through the mountains and jumped off of a cliff into beautiful blue water."
Nguyen now lives in Portland, OR. She loves the scenery, and her experience with the academy helped her land gigs with the Portland Baroque Orchestra, whose artistic director is Huggett.
This year, the academy's season opens with works by W. F. Bach, J. S. Bach, Johann Friedrich Fasch,  Telemann, and Carl Heinrich Graun in a concert directed by Huggett. Halls will conduct a program consisting of pieces by Jean-Féry Rebel and Lully, plus a concert version of John Blow's Venus and Adonis. The final performance will feature European Union Baroque Orchestra music director Mortensen leading works by Rameau, Telemann, and Georg Muffat.
"The Berwick Academy is amazing and very  inspiring," said Lodge. "I'd go back and do it again. The experience is one-of-a-kind." 
James Bash is a freelance writer based in Portland, OR. He reviews Portland  Opera productions for Opera Magazine and writes for a number of other publications, including his blog, Northwest Reverb.