Member
Contact Information
harper_minstrel@yahoo.com
Location
East Freetown, Massachusetts
Early Music Skills & Interests
Guitar, Harp, Rebec, Viola Da Gamba
Early Music Affiliations
Performer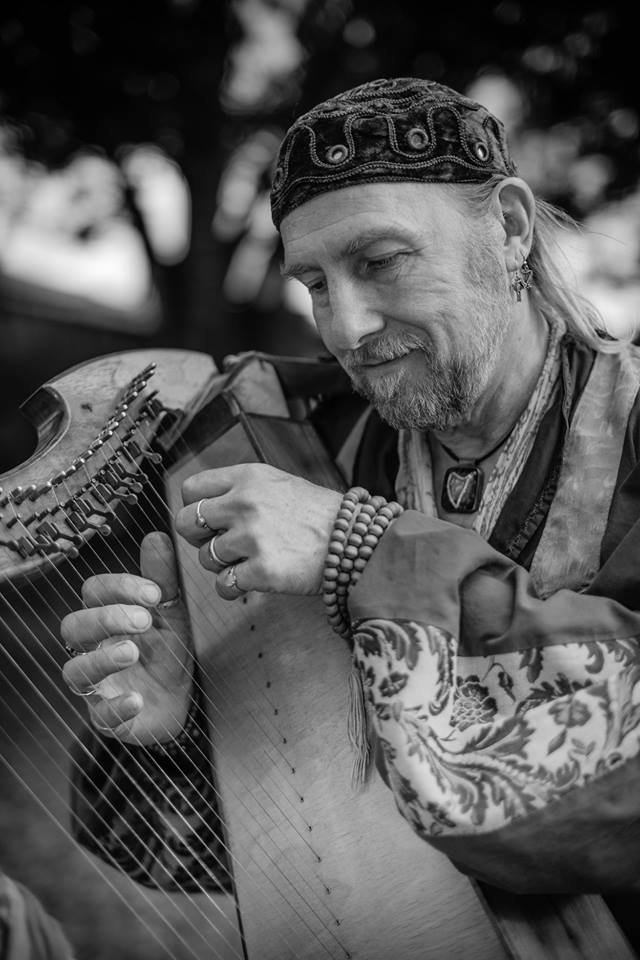 Biography
Jay Michaels is a talented and well-respected performer of Harp Music
He also plays Baroque Guitar and Viola da Gamba.
Specializing in Tunes from the Medieval, Renaissance and Baroque eras, as well as Celtic Music, Jay has also arranged modern compositions for the Harp by artists including The Beatles, Led Zeppelin and Sting.
Jay's Harp playing has enhanced several Television programs including The Marvel/Netflix Series Daredevil, ABC's Nashville & Secrets and Lies, NBC's Parenthood & Parks And Recreation, Fox's Lie To Me, & Rosewood, the HBO Series Hung and the WIGS web-series PALOMA.
 His Music also appears in the Independent Films How To Be A Latin Lover and Baby Baby Baby.
His duo The Harper and The Minstrel released a CD Renaissance Dance & Romance in March of 2018
Jay's most recent Solo CD is a collection of Instrumental Renaissance and Baroque Music pieces entitled TO THINE OWN HARP BE TRUE.

In 2011 he released the acclaimed New Age Harp album OPENING THE HARP CHAKRA. 


Jay Michaels is a member of:
BMI, EARLY MUSIC AMERICA, THE VIOLA DA GAMBA SOCIETY OF AMERICA AND THE HISTORICAL HARP SOCIETY
Events
No Events Found.