Member
Contact Information
vijay@consults.com
Location
St. Andrews, Manitoba
Early Music Skills & Interests
Viola, Viola D'Amore
Early Music Affiliations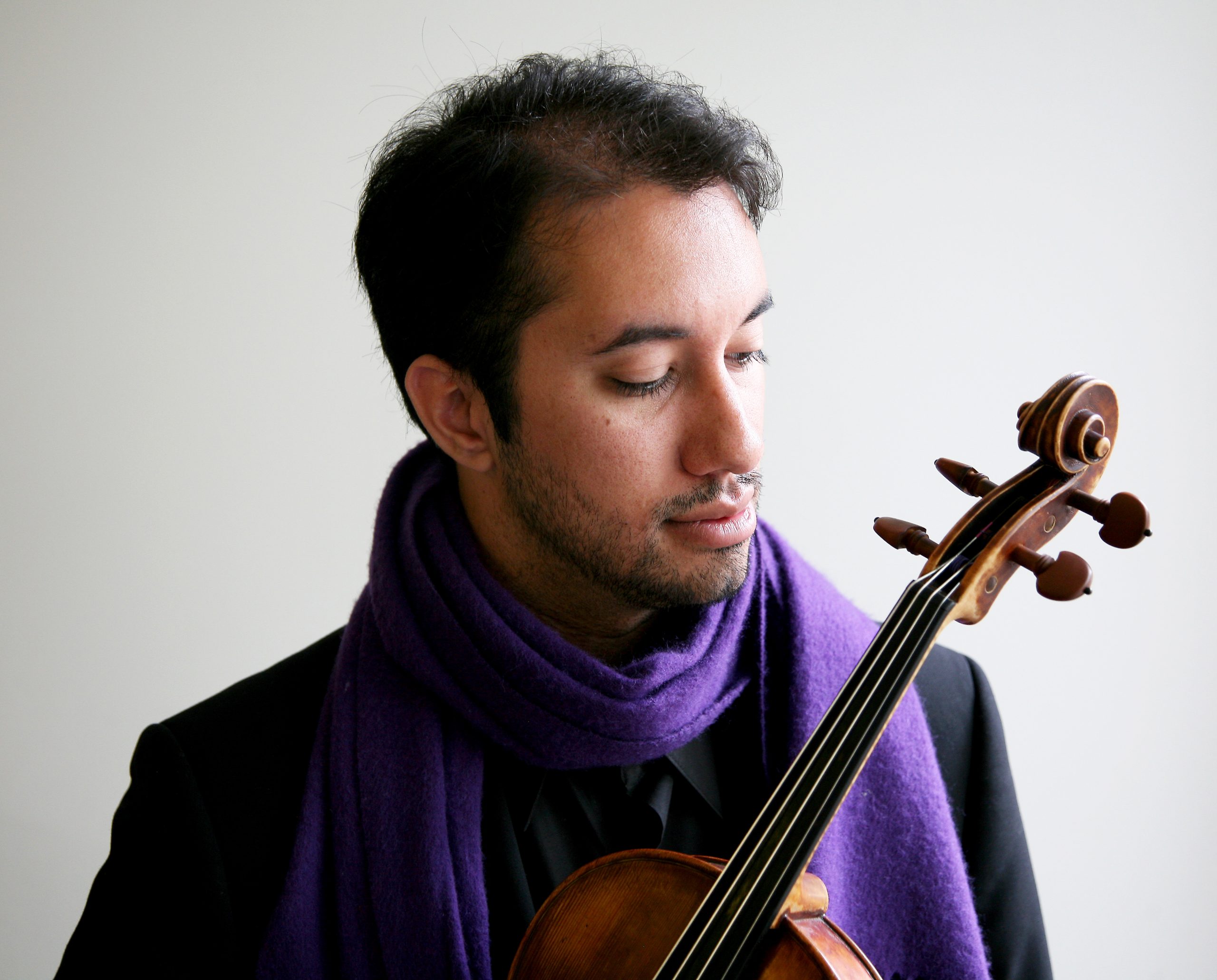 Biography
University of Northern Colorado Assistant Professor of Viola Vijay Chalasani is a performer, scholar, and teaching-artist whose work focuses on the performance practice of music of the last five centuries. Equally at home on both modern and historical violas, Chalasani was featured as a soloist in performances ranging from the Walton Viola Concerto and Bruch Romanze with modern orchestras, to Bach's 6th Brandenburg concerto and the Telemann Concerto for Two Violettas with period orchestras. An avid advocate for contemporary music, Chalasani was the soloist in the US premiere of Vinko Globokar's chamber-theater piece "Blinde Zeit" with members of the Callithumpian Consort, supervised by the composer. He has also performed with violist-composer Garth Knox, pianist-conductor Stephen Drury, and the Inverted Space Ensemble, coached with composer Brian Ferneyhough (on his "Adagissimo" for string quartet), and has collaborated with the Guerrilla Composers Guild and others to actively commission new works for the viola. Chalasani is a founding member of the Northern California based baroque chamber orchestra Sinfonia Spirituosa, and performs frequently on period instruments with ensembles such as American Bach Soloists, Pacific MusicWorks, Early Music Vancouver, and the Albany Consort, as well as in chamber music performances of works from the classical and romantic eras on historical instruments. His dissertation research on original viola pedagogy and performance practices of the long 19th century has led to performance collaborations and conference presentations at the Universities of Oxford and Huddersfield (UK).


Chalasani is a Doctoral candidate in the Doctor of Musical Arts program at the University of Washington, where he studied viola with Melia Watras and performance practices with Tekla Cunningham; as a Teaching Assistant at the UW, he worked with the Modern Music Ensemble and Baroque Ensemble, and taught Chamber Music Lab and String Techniques. Chalasani's graduate studies were at the San Francisco Conservatory of Music, where he studied with Don Ehrlich (modern viola), Elizabeth Blumenstock (baroque viola), and the late Mark Sokol (chamber music). His undergraduate studies were at CSU Sacramento, where he studied viola with Anna Kruger, chamber music with Ian Swensen and Andrew Luchansky, and pedagogy with Judy Bossuat.
In addition to the concert stage, Chalasani often performs in less traditional venues such as bars, cafes, and house concerts, and has appeared in cross-genre performances with a wide range of artists including rock band Third Eye Blind, hip-hop orchestra Jazz Mafia, and indie-folk group Americana Orchestra.
Events
No Events Found.