Organization Member
Contact Information
(617) 960-7956
kathleen@blueheron.org

West Newton, Massachusetts
Type of Organization
Performing Ensemble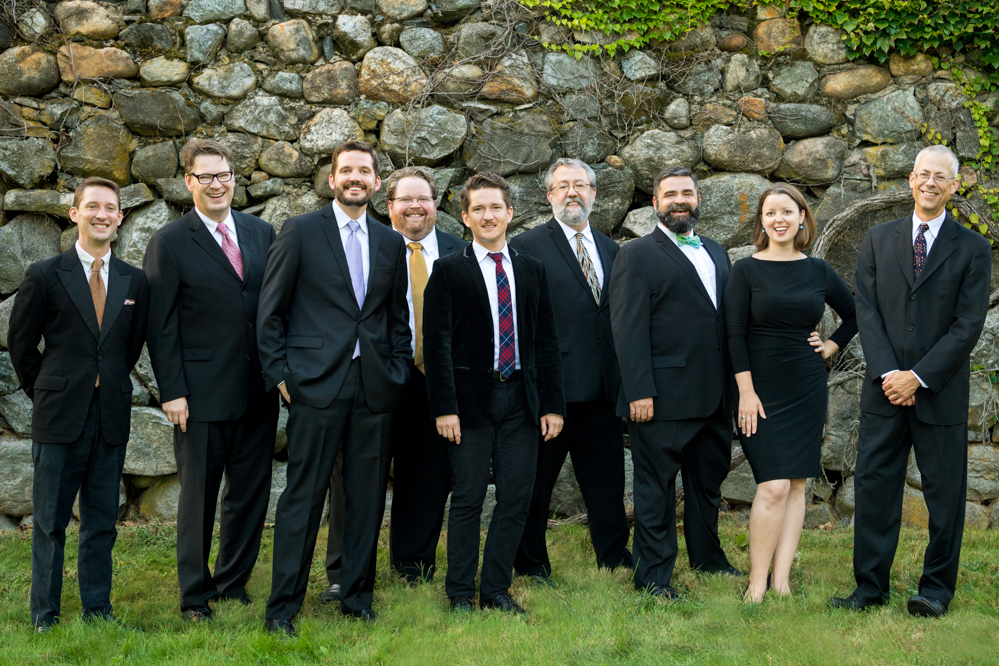 About
The vocal ensemble Blue Heron, directed by Scott Metcalfe, is the winner of the 2018 Gramophone Classical Music Award for Early Music, the first non-European group ever to win the coveted prize. It has been acclaimed by The Boston Globe as "one of the Boston music community's indispensables" and hailed by Alex Ross in The New Yorker for the "expressive intensity" of its interpretations. Combining a commitment to vivid live performance with the study of original source materials and historical performance practice, Blue Heron ranges over a wide and fascinating repertoire, including 15th-century English and Franco-Flemish polyphony, Spanish music between 1500 and 1600, and neglected early 16th-century English music, especially the rich and unique repertory of the Peterhouse partbooks, copied c. 1540 for Canterbury Cathedral. Blue Heron's first CD, featuring music by Guillaume Du Fay, was released in 2007. In 2010 the ensemble inaugurated a 5-CD series of Music from the Peterhouse Partbooks, which it completed in 2017, containing music by Hugh Aston, Robert Jones, Nicholas Ludford, John Mason, Robert Hunt, Hugh Sturmy and Richard Pygott, including many world premiere recordings. A boxed set of all fice discs, "The Lost Music of Canterbury" was released in September 2018. A very popular live CD, Christmas in Medieval England was released in 2015. Blue Heron also recorded a CD of music from c. 800-1400 Thomas Forrest Kelly's book Capturing Music: The Story of Notation (Norton). All of Blue Heron's recordings have received international critical acclaim and volume one in the Peterhouse partbooks series made the Billboard charts. Jessie Ann Owens (University of California, Davis) and Blue Heron have won the 2015 Noah Greenberg Award from the American Musicological Society; the prize will help fund the preparation and world premiere recording of Cipriano de Rore's complete first book of madrigals (1542).
Founded in 1999, Blue Heron presents a subscription series in Cambridge. The ensemble has appeared at the Boston Early Music Festival; in New York City at Music Before 1800, The Cloisters (Metropolitan Museum of Art), and the 92nd Street Y; at the Library of Congress and Dumbarton Oaks in Washington, D.C., at Festival Mozaic in San Luis Obispo, California, and at the Berkeley Early Music Festival; in Chicago, St. Louis, Seattle, New Haven, Kansas City, Cleveland, Milwaukee, Pittsburgh and Philadelphia; and for a visit of His Holiness the Dalai Lama to MIT. Blue Heron been ensemble in residence at Boston University and at Boston College. In 2015 the ensemble inaugurated a long-term project to perform the complete works of Johannes Ockeghem (c.1420-1497).
Blue Heron is a highly flexible performing organization which draws from a roster of musicians in order to constitute the ensemble best suited to the repertoire at hand; thus the ensemble may range in size from three singers (for a fifteenth-century song) to around a dozen (for a large-scale early sixteenth-century English mass) and adds instruments (slide trumpet, trombone, fiddle, harp, dulcian) when appropriate.
Events