Organization Member
Contact Information
(207) 590-2677, (207) 590-2677
marcia@bluehillbach.org
Blue Hill, Maine
Type of Organization
Festivals, Performing Ensemble, Presenter
About
Blue Hill Bach was founded in 2011 to bring Baroque music for voice and period instruments to coastal Downeast Maine. Drawing upon the wealth of talent in the region–including college and high school students–and visiting artists who specialize in early music, Blue Hill Bach presents historically informed performances under the direction of Artistic Director Stephen Hammer. The young organization has attracted a strong audience for its concerts, including the 2011 debut concert and a performance during the summer of 2012 with Jonathan Dimmock, conductor, organist, and continuo player; an annual performance of Handel's Messiah, in December 2018 and 2019 under the direction of Daniel Pyle; an annual concert celebrating Bach's birthday in March; and week-long summer festivals each year since 2013, under the guidance of conductor and keyboard player John Finney. In addition to the popular "Bach's Lunch," a lecture-demonstration by John Finney and members of the ensemble presented in collaboration with the Bagaduce Music, summer events have included concerts in Cape Elizabeth, at St. John's Catholic Church in Bangor (sponsored by the St. John's Organ Society), and at Husson University's Gracie Theatre, a presentation by authors Robert and Traute Marshall on their book, Exploring the World of J.S. Bach, a lecture on baroque opera by Grant Herreid, a lecture on the art and architecture of Vivaldi's Venice by art historian Sheila ffolliott, and recitals by violinist Jude Ziliak and cellist Sarah Freiberg. The 2017 festival saw the addition of Baroque dance in a production of Handel's Terpsichore, directed by Carlos Fittante, which was staged in the sail loft of Atlantic Boat Company on the rocky shores of Maine. For the popular Baroque Café in 2018, student soloists were featured in Purcell's Dido and Aeneas. The performance, staged in the barn at David's Folly Farm, drew a standing-room-only crowd. The 2019 Baroque Café returned to David's Folly Farm for a sold-out performance of Vivaldi's The Four Seasons, with sonnets translated and read by Noel Paul Stookey and seasonal images of Downeast Maine by photographer Richard Leighton.
Due to the Covid-19 coronavirus pandemic, Blue Hill Bach went online for a virtual festival in the summer of 2020. Eleven days of events were led off by newly produced videos of 2019's The Four Seasons, followed by programs that featured Blue Hill Bach singers, instrumentalists, and friends: Altenburg's Concerto in C for Seven Trumpets and Timpani; a master class for young string players led by violinists Jude Ziliak and Anatole Wieck; "Art & Plague: Europe in the Age of Bach and Before," a lecture by art historian Sheila ffolliott; "Into the Deep," an exploration of repertoire for low strings by bassist Anne Trout and cellist Sarah Freiberg; "You Are Alone," a performance of Johann Paul von Westhoff's Suite #1 for solo violin by Jude Ziliak; excerpts from The Beggar's Opera in an edition created and directed by Grant Herreid, which was accompanied by a panel discussion about The Beggar's Opera and Threepenny Opera; and an exploration of the origins and J.S. Bach's use of "The Passion Chorale" by Festival Music Director John Finney, with musical examples by bass Ian Pomerantz and the virtual Blue Hill Bach chorus and orchestra. All 2020 festival videos are available at bluehillbach.org.
Blue Hill Bach received support for the 2017 outreach program "An Introduction to the Pipe Organ" from Early Music America, and for the 2017, 2018, 2019, and 2020 Baroque Café from the Maine Arts Commission, which is partially funded by the National Endowment for the Arts.
Blue Hill Bach has received support from the Maine Community Foundation for its Marville Young Artist Fellowship, which is awarded to a student or emerging musician who shows exceptional promise in Baroque performance. Young Artist Fellows have included cellist Stanley Moore, violinist Jude Ziliak, oboist/countertenor David Dickey, organist/cellist Abraham Ross, alto Catharine Cloutier, tenor Zachary Fisher, and baritone/video coordinator Christopher Andaloro.
Blue Hill Bach works to involve the community in its activities in a variety of ways, and offers musical experiences that are, in the words of an Advisory Board member, "relaxed, accessible, and friendly–with formidable musicians."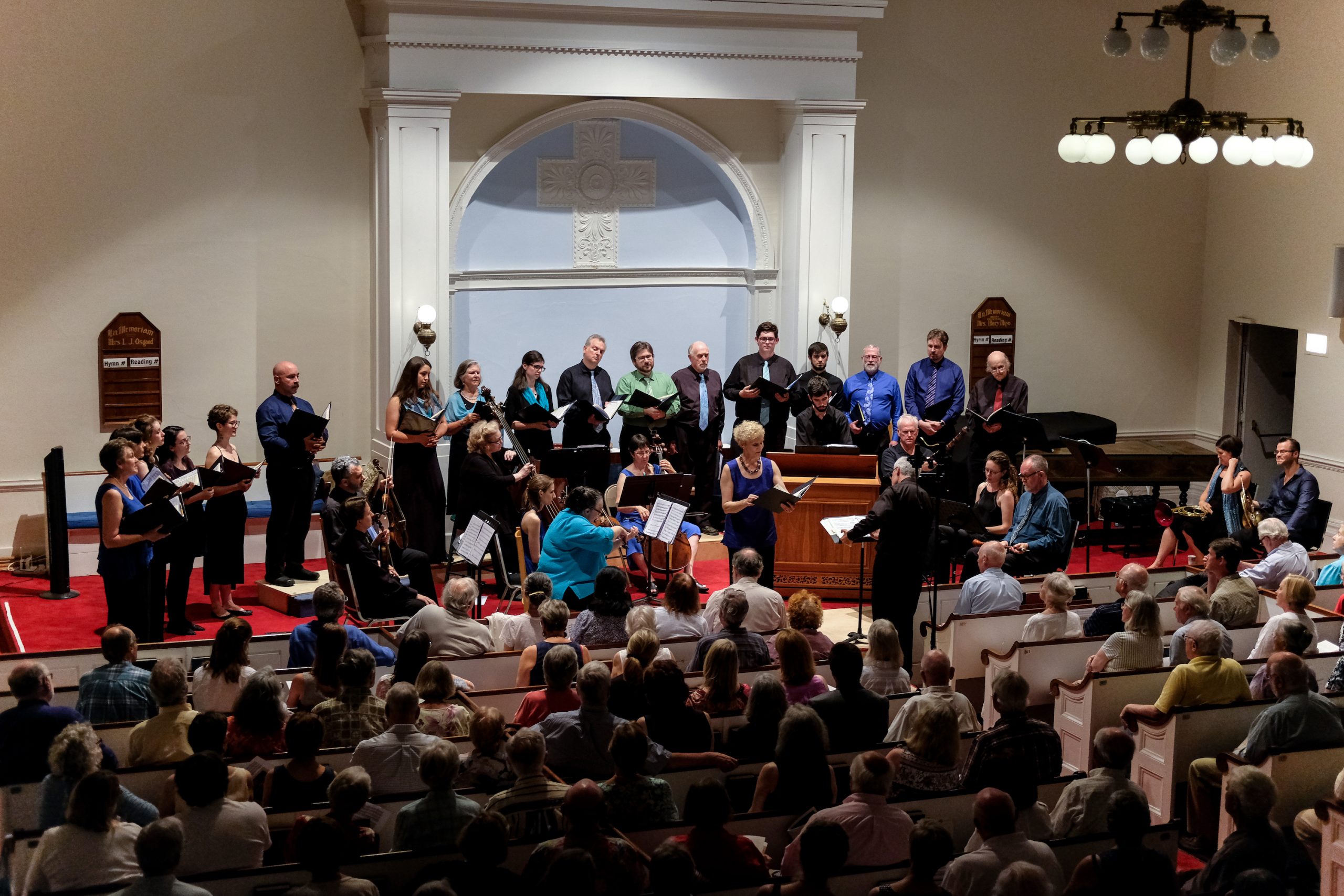 Events