Early Music Month (EMM) is a national, grassroots campaign sponsored by Early Music America and designed to raise awareness of early music each March throughout the North American music community. EMM seeks to connect enthusiasts, performers, presenters, scholars, builders, students, venues, and more to bring early music to its widest audience ever.
---
UPDATE FOR 2021
Since 2016, we've turned March into a month-long awareness campaign for Early Music, given that Early Music Day was already unofficially celebrated on March 21, J.S. Bach's birthday. Last March saw the start of extraordinary challenges to livelihoods, and a planned fundraising campaign pivoted to a much-needed relief fund for early musicians. We are acutely aware that we are rapidly approaching the one-year anniversary of the last time we played in or attended a live performance, and that is accompanied by real feelings of grief for all that we've lost this last year. 

Just as Black History exists outside of February and Women's History outside of March, so does Early Music exist outside of March. It feels appropriate instead to focus our energies this March around bolstering online resources around early music, providing wellness activities, and on helping everyone back to a social and musical existence over the next year. Every month is Early Music Month.  

We are partnering with REMA, the European Early Music Network, to celebrate Early Music Day on Sunday, March 21, and this year's events will include EMA members for the first time. We'll have more information in E-Notes on March 16.
---
How can I get involved?
Anyone enthusiastic about raising awareness of early music can become an EMM Partner for free and join nearly 400 individuals and organizations who have already committed to celebrate Early Music Month in their own communities.
Visit our resources page for ideas about how you can join the Early Music Month celebration, how to list your EMM event, and how EMA can celebrate YOU!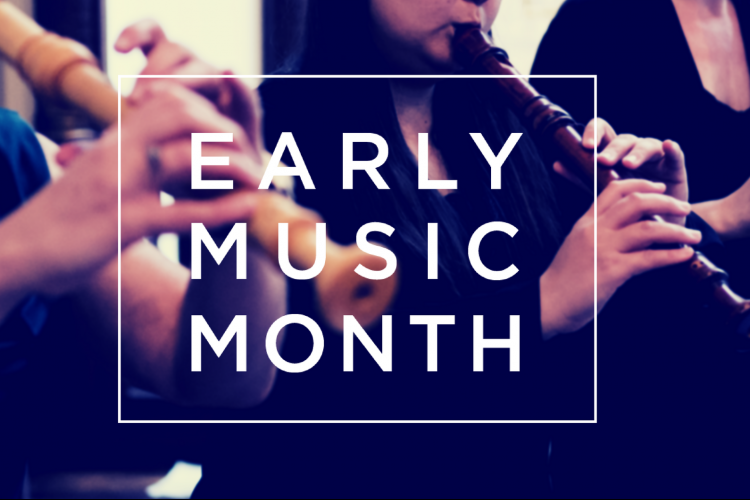 ---